One of my favourite spots in Manchester is Salford Quays and occasionally, I take a walk and capture the beauty of the lush blue clouds, when the sun is about to set and you see that deep orange colour or just the architectural masterpiece that amazes me each time I have an opportunity to visit.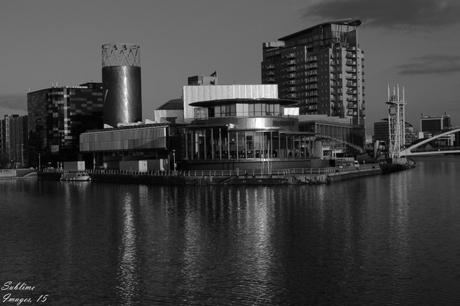 A picture of Vue Cinema and high-rise flats in the background.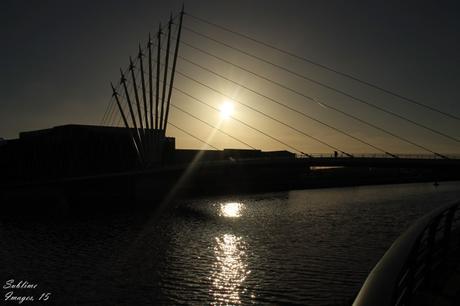 A picture of Salford pedestrian suspension bridge.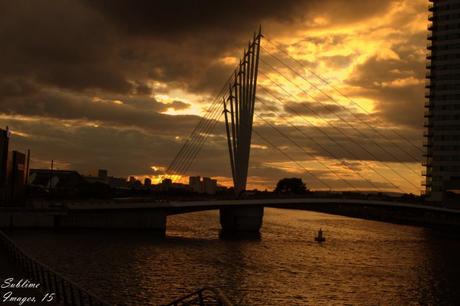 A picture of Salford pedestrian suspension bridge at sunset. (Media City)
Photography:© Sublime Images 2015
Camera: Canon EOS Rebel T3