HOLLYWOOD—As the old saying goes, "April showers give way to May flowers," and it brings with it the most popular time to get married. The wedding season is just starting. Spring is a time of rebirth and renewal, a perfect time for the new faith and hope that marriage brings. With spring also comes flowers and the 37th annual Macy's Flower Show, which began on Sunday, March 27, and will continue for two weeks until April 10. The show started simultaneously in six different cities all over the United States, with the biggest display being in Herald Square in New York City, boasting more than 100,000 square feet of planted foliage and floral area. It was at the Macy's Flower Show back in 2009 where Pasadena-native Santina Bowers, 38, met Moise Naolo, 26. Bowers headed back to California after her first trip to New York City and continued the long-distance romance with Naolo, a Staten Island native. The relationship blossomed and last year at Macy's he proposed to Bowers.

This year, the couple married at the Macy's gardens. Macy's has over 11 different gardens including the Japanese Garden, the Orchid Garden and the English Cottage Garden. If you're not fortunate enough to get married at Westminster Abbey like Kate Middelton, then you'll have to settle for getting married at Macy's. How lucky! Take into account that Macy's paid for the wedding gown, blue-satin bridesmaids dresses, tuxedos and rings. They also paid for the wedding party and cake for 100 guests. We happened to stop in at Macy's when we were told by the MAC girls behind the counter of the wedding that was going to take place later that evening. Sounds like something out of a Hollywood movie.
Speaking of movies, "Jumping the Broom" is an upcoming wedding comedy that is slated to be in theaters on May 6. The movie is about two families coming together at Martha's Vineyard, and it stars Angela Bassett, Loretta Devine and Lil' Romeo. Besides the movie, the 21-year-old Lil' Romeo is currently hitting the dance floor on "Dancing with the Stars." Romeo is hanging in there, doing much better than his dad, Master P, who was on the second season of the show.
"Dancing with the Stars" is exciting this season, especially with Kirstie Alley and her partner Maksim Chmerkovskiy. Kirstie brings humor, drama and sexiness at the age of 60. Truly, she does not look her age at all. Fans gasped on April 4, when her partner Maksim's thigh gave out during their rumba, and he fell, bringing Kirstie down to the floor as well. The judges praised them and they managed to get a standing ovation. It's not how you fall, it's how you get up that matters, Kirstie. The couple scored a respectable 21 out of 30 points from the judges. Kirstie is strong-willed and even celebrated by getting a tattoo on her wrist with the word "unbroken."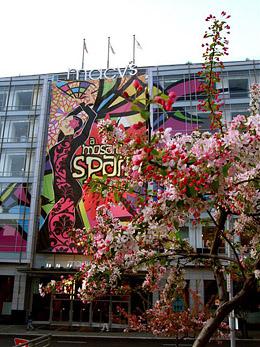 Supermodel Petra Nemcova brings beauty and grace to the show. Usually supermodels don't last on the show; however, expect to see her around for awhile. The fact that she survived the 2004 Indian Ocean Tsunami and lost her fiancé, immediately gives you that emotional connection with her. She survived the tsunami by holding on to a palm tree for over eight hours. Petra, 31, is currently engaged to British actor Jamie Belman; however, no date has been set yet.
Rose's Scoop: Miley Cyrus is back on Twitter and Nick Jonas is following her.