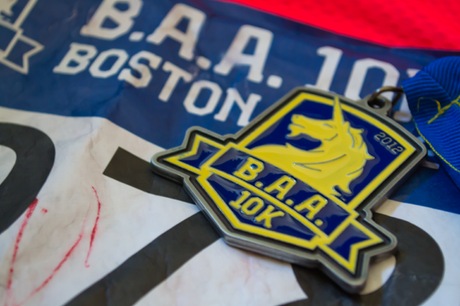 My first week of training is done (yay!), and while it was insanely hot, I managed to fit in all my runs, stay on pace, and not melt. My right IT band is acting up a 
smidgen
 but otherwise I feel awesome and on track! 
Sunday I ran the 
B.A.A 10K
with Alex and Jennifer and had an absolute blast. Since I needed to do a 10-miler that day, I ran the 4 miles from my home to the start line (like a total bad ass). 
Unfortunately, I got caught up in race day excitement and ran 30 seconds faster per mile than my training schedule dictated. Oops!
And speaking of training schedules, here's mine (per request)
: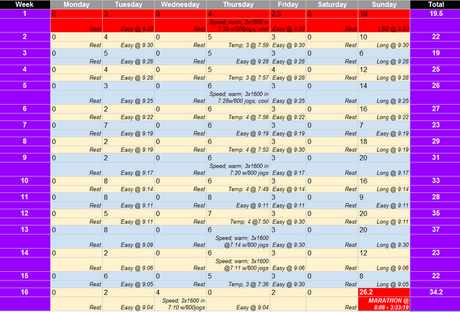 (Yes. I keep my training schedule in an Excel spreadsheet. And I color-code it. It's all good. )

This plan is a mix of 

Runnersworld Smartcoach

 and an intermediate marathon plan from the Runnersworld magazine. It took me an embarrassingly long time to come up with it but I'm quite happy (and confident) with the end result. 

Plus, it's pretty to look at

. 

To go: 15 weeks | 414.2 miles  Completed: 1 week | 19.5 miles

If you missed it: Week 16

P.S.  -- 

I'm SUPER excited to be featured in The Saga of a Twenty-Something and The Scribble Pad's Nine-to-Five series today! I'm wearing bright neon pink pants and talking about my day job. Read it

here

and

here

.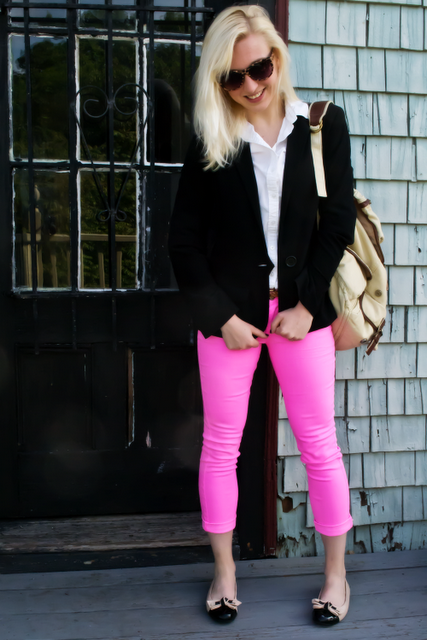 Nine to Five.