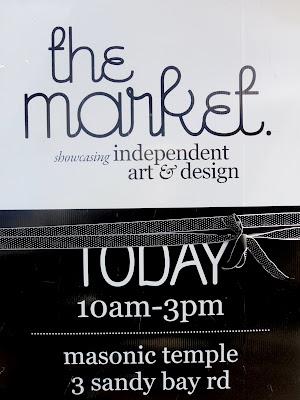 Ooh, I'm tickled pink by your joyful responses to my last post about our garden. I had no idea it would evoke such interest - thankyou. I promise to keep you in the loop about our gardening caper! Tonight I'm finally posting about Hobart's fabulous
'the market'
I saw way back in April 2012. I was enchanted by what I saw and couldn't wait to share it with you. But then my carpal tunnel syndrome set in and typing hurt. Now my hand's recovered, let's finally get this review on the road! I'm featuring three of my favorite artisans there.
Tara Badcock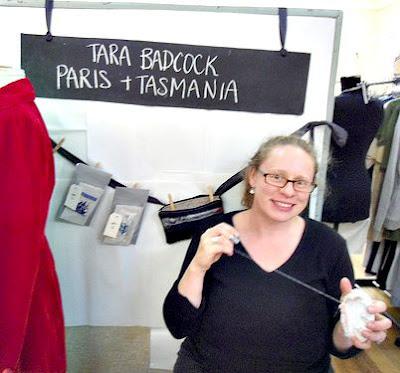 Here's Tara, stitching away at one of her beauties
I was delighted to finally meet
Tara Badcock
after years of hearing about her. She's an extremely talented Tasmanian textile artist and designer who has also worked in Paris. Her burgeoning international reputation has seen her work appear in store launches at Anthropologie in New York and at recent exhibitions in Norway, Sweden, Sydney and Melbourne.
She is divinely gifted, I think. Let's have a look at her handiwork.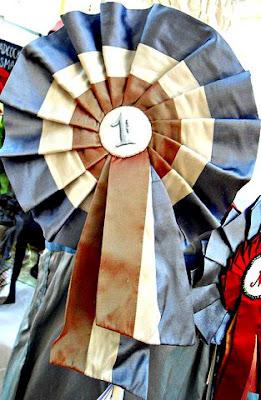 Just look at this stunning silk rosette. All hand stitched. Truly.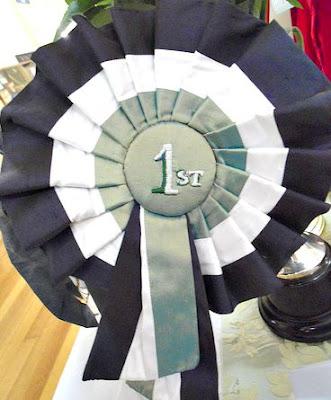 And here's a version for you monochromatic fans.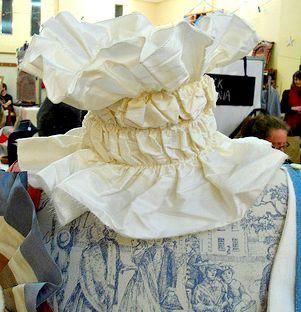 Look at this elegance! Doesn't it transport you to another age?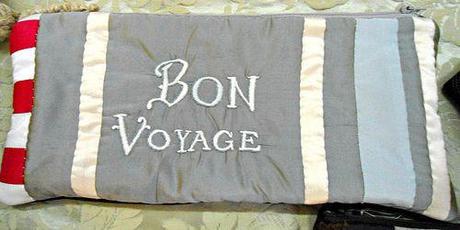 All that hand embroidering! *Sigh*. Be still, my Francophile-beating heart.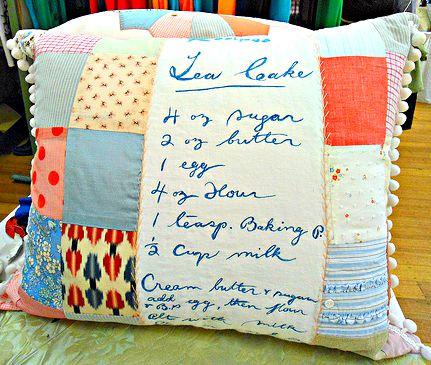 I adore this stunning cushion. That handwriting looks so much like my Nanny's. Time to hunt out her old recipes, I think!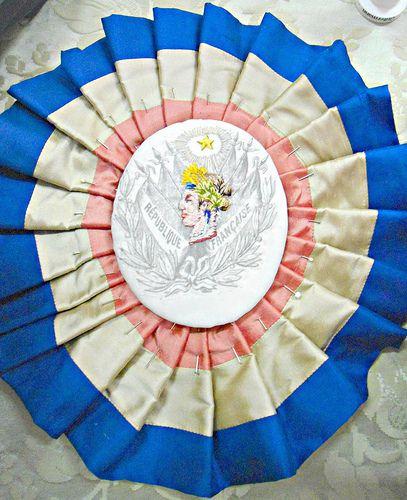 And just to finish, look at this amazing silk rosette she was working on. *Sigh*.
You can see more of Tara's wondrous handiwork at her Flickr page
here
. You'll be enchanted, I promise! She's also on Facebook
here
.
The Snow Queen's Garden
I was also chuffed to meet the gorgeous Natasha Lang of
The Snow Queen's Garden
after being tipped off by my good friend, Sarah.She's been creating exquisite handcrafted and Russian-inspired felt Matryoshka dolls, creatures and Christmas decorations since 2005. A softly spoken and gentle woman, she was too coy to let me take her photo. But I took plenty of her goodies!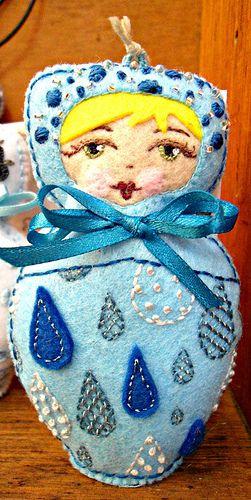 Here's one of her renowned 
Matryoshka dolls. Isn't she stunning? The details are just 
extraordinary
. As Natasha says on her Etsy page, all her works are '
100% hand cut and hand 
embroidered
. 100% one of a kind'
. Indeed.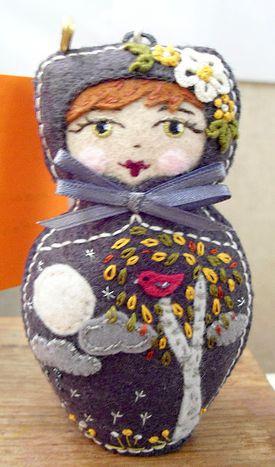 Here's another beautiful little lady, replete with a sweet birdy.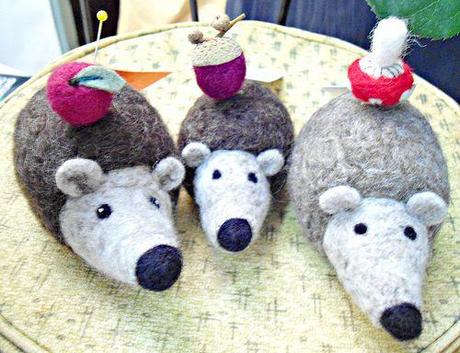 I adore these cute little critters - pin cushions, I think.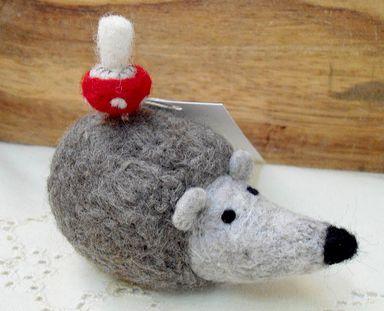 Here's a close-up of the one with his tiny toadstool. Couldn't you just take him home?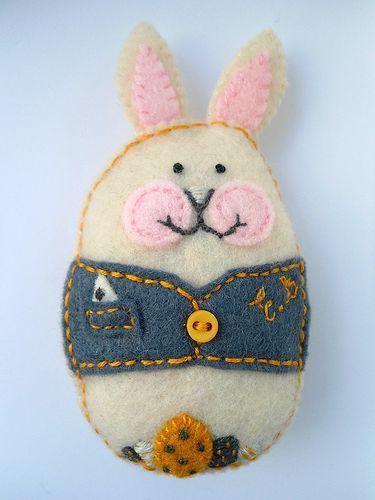 This is the chap I
did
 take home - Mr Easter Bunny himself. Will you just look at that intricate detail, pocket kerchief and all? Divine, I say.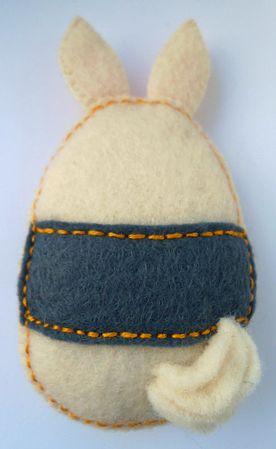 And here's his rear, cute fluffy tail a-wagging.
You can find Natasha's Etsy shop
here
. She is on Facebook here (do say hello from me!) and blogs occasionally here.
Sea Soul Studio
I was captivated by the delicate ceramic jewelry and dishes made by the fabulous 
Sarah Woodward of 
Sea Soul Studio
. My camera battery was flat by this stage so Sarah graciously agreed to let me use some photos from her Facebook page of what I saw.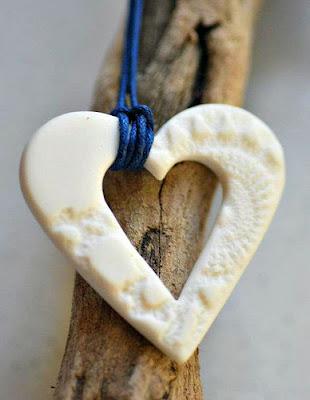 The stunning simplicity of this pendant crafted from Southern Ice porcelain is just splendid.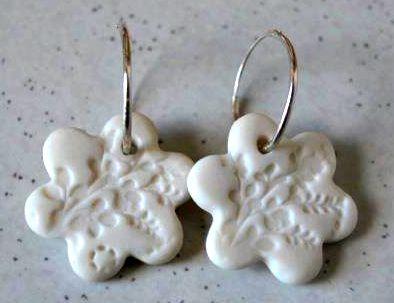 Aren't these earrings so dainty?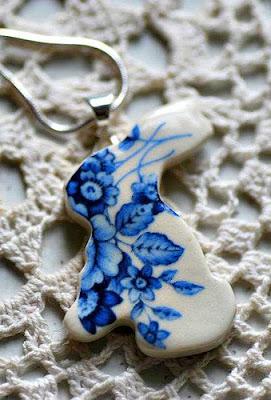 This little fellow nearly made it home to Planet Baby. Next time...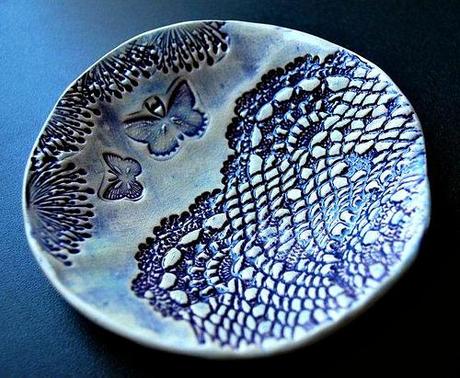 And to finish, no prizes for guessing why this dishful of flutterers took my fancy!
You can find Sarah over at Facebook
here
. You can see plenty more of her work in her photo albums there as well as contact her with any enquiries if you spot something you fancy.
So, there you have it - I trust it was worth the wait! Do any of you think you'd have the patience of Tara and Natasha with that very fine needlework? They both informed me that's why they wear glasses as they sit up at night when their children are asleep, stitching away in dim light! Do share which ones caught your eye. I'm looking forward to hearing your thoughts.

PS I've decided to write my 'Down the rabbithole' posts once a month, instead of weekly. They take a while to write and I've found it a bit stressful trying to pump one out a week. I'll write them on the last Wednesday of the month. I hope you understand!