Here is another wall hanging, so glad to get some more pieces done.  This piece was so fun to create with a combination of machine and hand stitching, giving it a quilted effect, and then finding the jewelry and beads to add to the piece, this part of creating is quite therapeutic...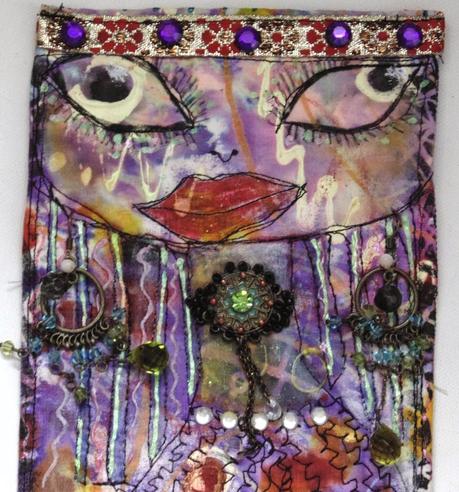 Fabric Art wall hanging - Amanda Trought
The wall hanging has been made using cotton fabric that is then painted, stitched, and decorated with thread, beads and sequins.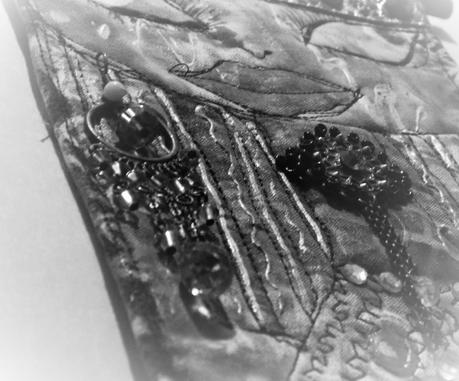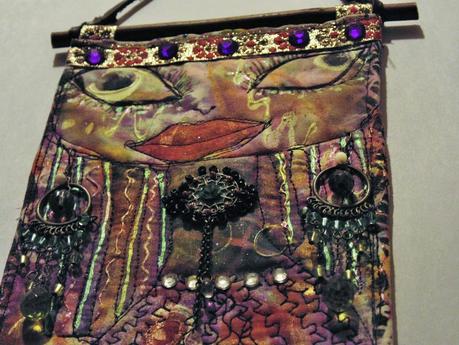 Willow stick and faux-leather cord attached.
The jewelry that is used has been recycled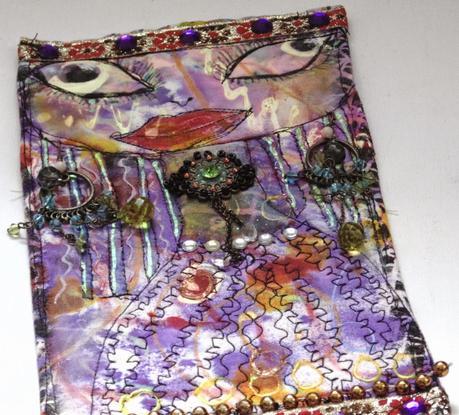 Measures 4.5 x 9 inch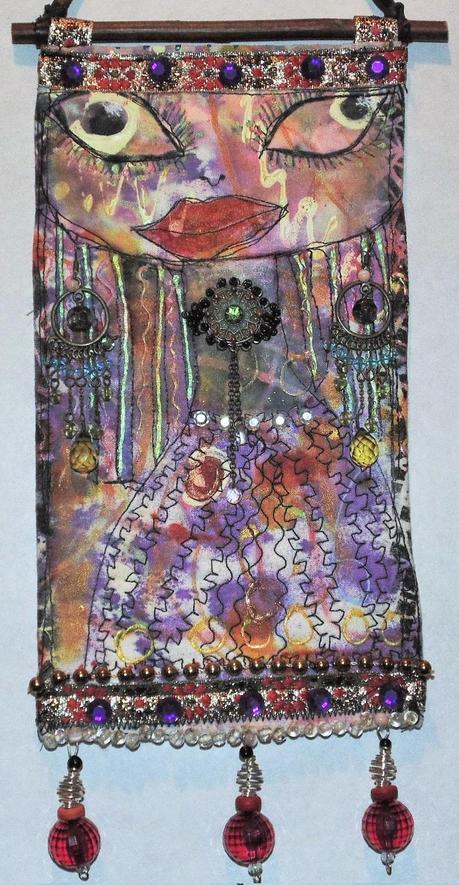 I am setting up an Etsy Store, so keep an eye out for it there!  Blessings