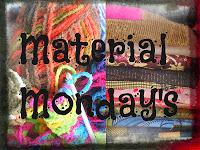 Fabric Art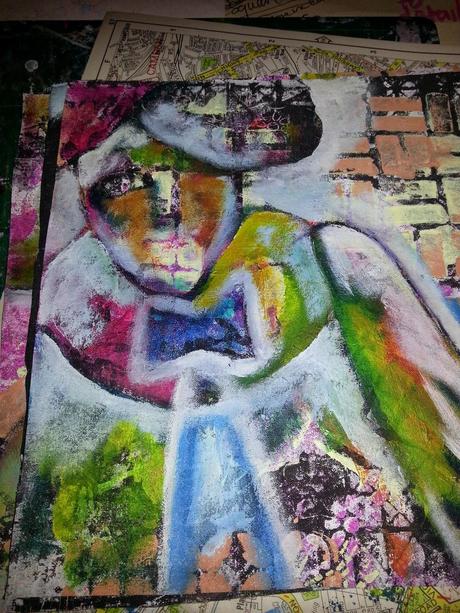 Beginning layers of paint are applied
About a couple of months ago I started some fabric art projects, that used  some quilting techniques, while including beading and other mixed media materials.  I have been quite pleased with them and shared them HERE.
I have been progressing with the fabric projects and produced one above and shared it in its early stages on my instagram account.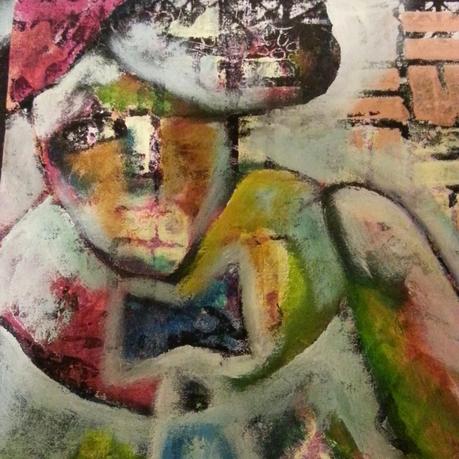 I liked using the paints on the fabric and using colours some of which were my favorite.  I quite liked the piece as it was but wanted to add additional paints, and then incorporate beads and stitching within.
The paint and gave the figure a bit more form and as I continued a story began to unfold.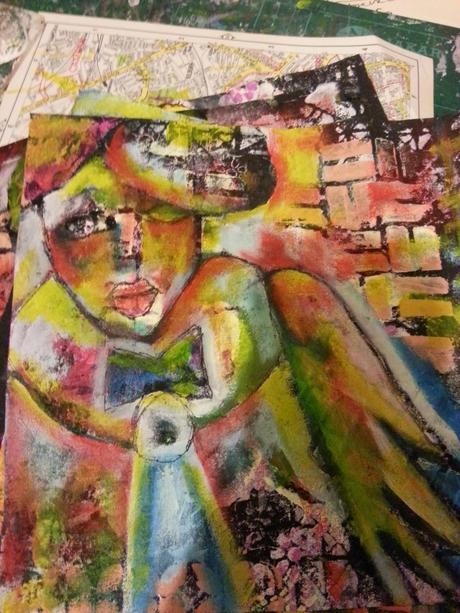 wall hanging as it progresses
The piece measures 22.5 cm by 23 cms and was the type of project that you couldn't complete in one sitting.  I loved adding the beading, and the hand and machine stitching.  In the background I used a variety of stencils and doodling with pens and metallic paint.  It is a great way to add additional color and sparkle!
Here is the finished piece, I attached a willow stick to the back of the fabric and added a cord to allow it to hang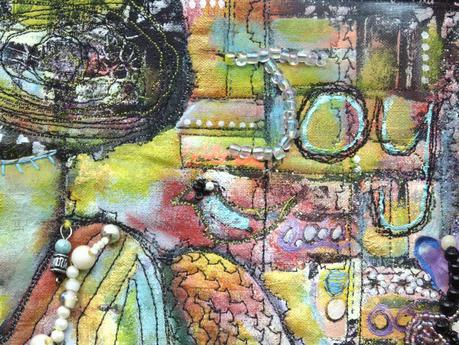 Adding the beads to the fabric was very therapeutic, having to take the time for each individual bead allowed me to think about the creative process and unwind.  I also visited the charity shop and got some jewelry and found some really lovely pieces that I will be using in future projects.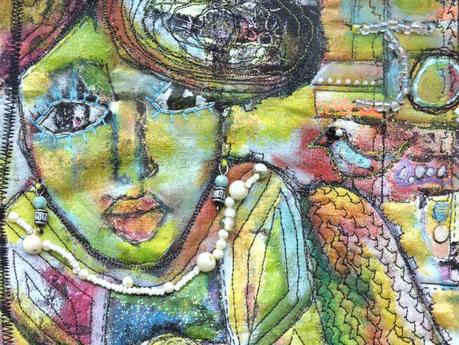 Every hand stitch and machine stitch was part of the creative process.  I used the machine as if using a pen, and allowed doodles to form on the fabric.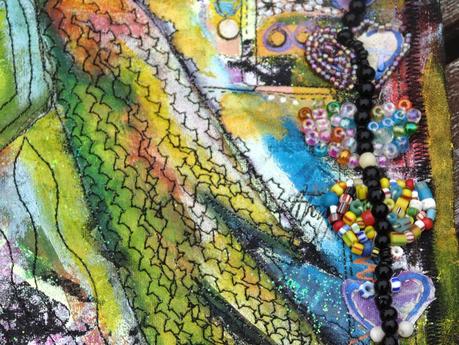 I allowed myself to experiment, there was no right or wrong just allowing freedom in expression...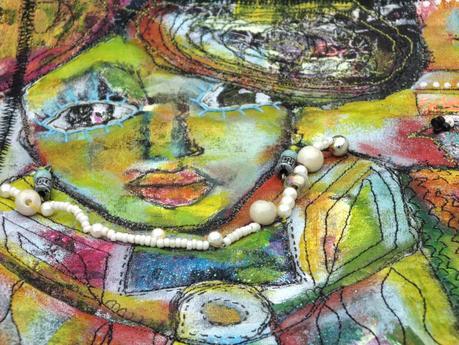 I realize how much I enjoy making these wall hangings and will be making more and make some available for purchase.  I find that these mini wall hangings allow me to get involved in all the disciplines that I enjoy without it being a massive project, it also allows for stories to come forth - not only in words but in materials, patterns and color.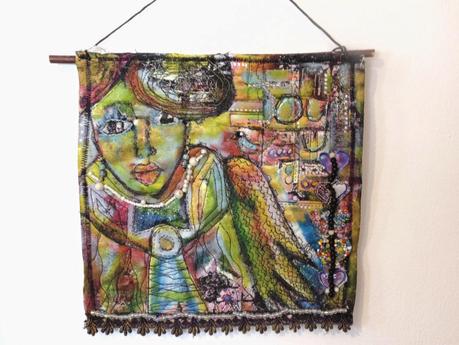 Get out your fabric and other supplies and see what you can come up with!  I would love to have your comments, blessings!