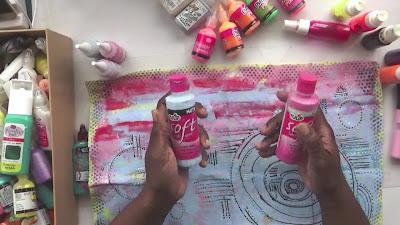 I also use stencils and sometimes stamps creating on the surface of the fabric. I use the metallic dimensional paint to add highlights on the surface of the fabric rather than have the dimension. This piece will then have either some more mark-making done on top or I might draw a figure.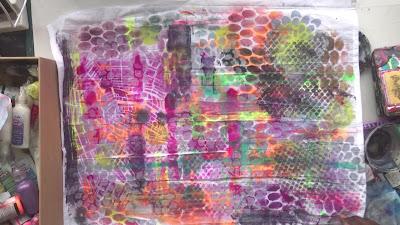 Material Mondays
You can also check out some of the other videos in the Material Mondays Series below.
Week 1
Week 5
Check out my latest course, and also while you are there check out the free resources available.