I was kindly sent some of the Max Factor Gel Shine Lacquer nail polishes and the Skin Luminizer foundation to review recently and so I wanted to share how I have been getting on with them..
Gel Shine Lacquer Nail PolishI always keep my nails painted as I hate how they look underneath. They are always broken and as I'm not a fan of long nails they're not particularly pretty to look at when they are bare. I love nude, pale shades but then I love darker shades too - especially in autumn/winter. I usually go for dark reds and dark blues. Right now I have been loving Max Factors gel shine lacquer polishes.. they seem to glide on to my nails with ease and I only seem to need one coat. My favorite is the deep red - Sparkling Berry. (Pictured on my nails below.) I find that the polish rarely chips, which is exactly what I need as a busy Mum and they all look beautiful on! I also never seem to have any streaky brush marks which again makes the whole process of painting my nails whilst juggling a toddler very easy! Would definitely recommend these! They can be brought from Boots for £6.99 each (or 3 for 2 at the moment), which is a very fair price considering the quality. 
Buy here.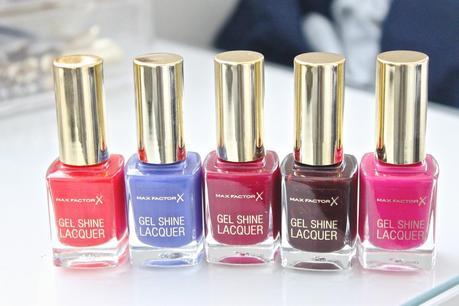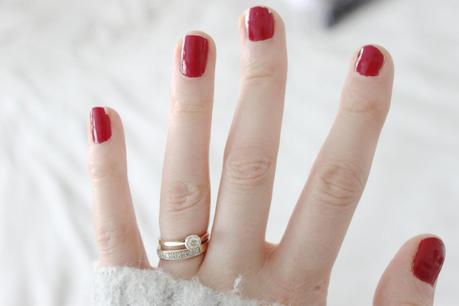 Max Facto Skin Luminizer Foundation
Foundation reviews for me are usually tricky as I am such a fan of Estee Lauder's Double Wear foundation and it's the only one I use (though it's very pricey!). But I wanted to give this a go after hearing great things about it. I went for the lightest shade as I have very fair skin. I'd say it gives a medium coverage where I am more used to a heavy coverage which I like. Though I don't think this is a problem, it just depends on your own personal preference  It contains s
ubtle skin luminizers which are specially designed to reflect light tones and it does give a 

healthy

 glow. I'd never tried a Max Factor foundation before and I have to say that I was left impressed and I'd 

definitely

 buy this as a cheaper alternative to my usual pricier foundation. It's priced at £11.99 from Boots and is currently part of the 3 for 2.

Buy here.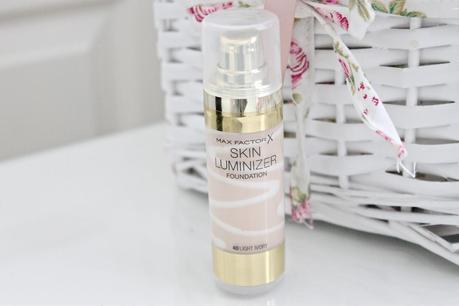 Never miss a post:  Follow via 
Bloglovin 
|
Subscribe to Bump To Baby by Email
Get Social:  | 
Facebook
  | Twitter | Instagram