My ELF Studio Cream Eyeliner has long since dried up. I know I swore to go back to liquid eyeliner, but I just had to give gel liners another chance.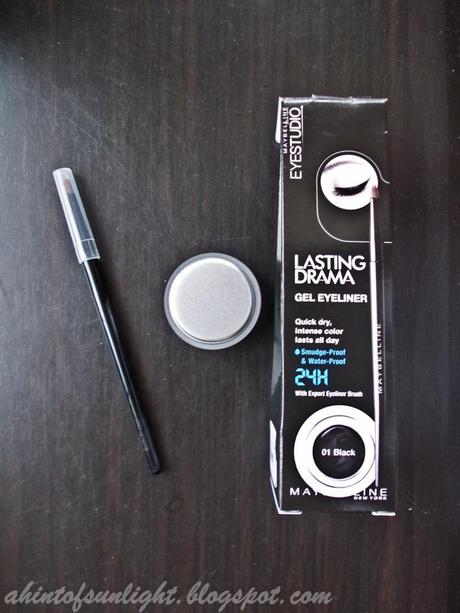 So I picked up the next drugstore gel liner that appealed to me: Maybelline Eyestudio Lasting Drama Gel Eyeliner.  At P449 (Approx $11), it wasn't cheap for me if it's something that I'd end up using only once in a while but it was December. I figured I'd buy it as a gift to myself. Plus it was on sale (20% off I think) and there was a photoshoot coming up and I didn't had any eyeliner with me. Too many things coming together. The universe must be telling me something. end of back story.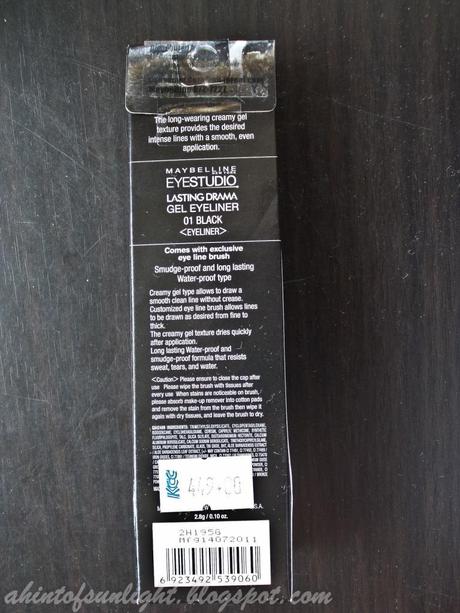 Claims:Quickly dryintense colorlasts all daysmudge-proofwater-prooflasts for 24 hr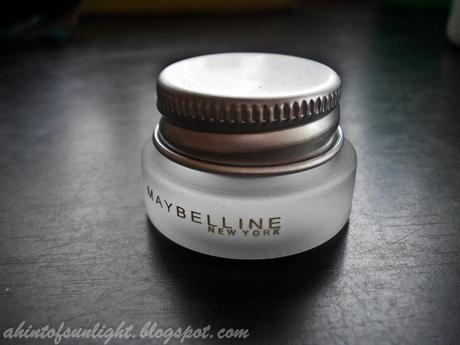 Packaging:I love the packaging of the gel liner itself. It's made of sturdy translucent glass that I'll definitely recycle once I run out of product. The fact that it's glass also helps keep the gel liner from drying up. It's bound to dry up, but not as fast as those packaged in plastic.
I just wish that this and it's brush is packaged in such a way that they're not easily separated because this is actually one of those products where the brush works! Unfortunately for me, I left the brush back home and now that I don't have it, I'm really having a hard time finding a replacement.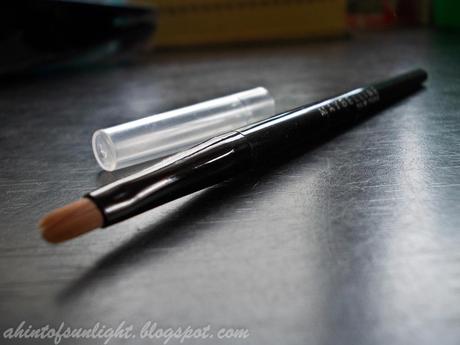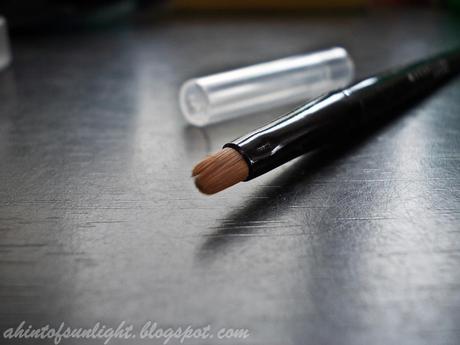 Brush:Bristles are smooth and stiff enough so it's easy to create that line you want. It's something that I'd buy even if it's sold separately.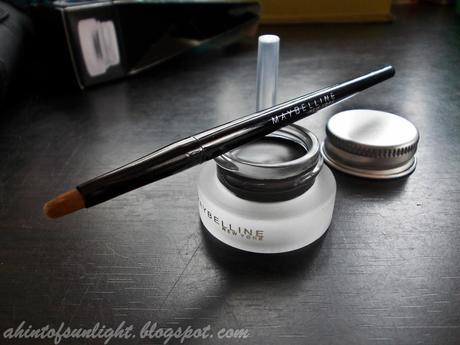 Texture:Not as creamy as ELF's but creamy enough. I was afraid it will dry up faster than ELF's because of that but I'm glad it didn't. It's been four months now, and the texture is still decent. It's easy to apply and does dry up fast enough.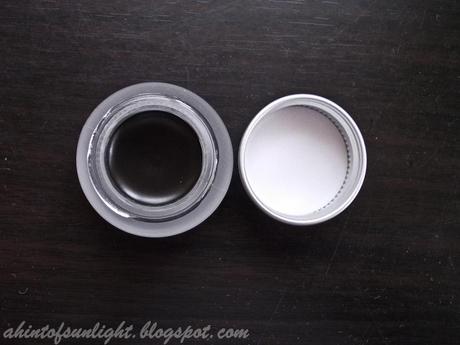 Pigmentation:It isn't as dark as liquid eyeliners are but I think this is why gel eyeliners are great for everyday use. Whenever I wear this, I like smudging it up a bit so it doesn't look too intense. 
Smell:Almost scent-free. It does have a very very very faint smell that I only noticed half a minute ago before writing this statement when I intentionally smelt the product for the sake of this review. It's so mild, I forgot how the smell was like.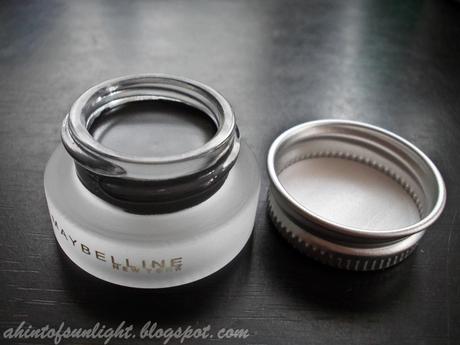 Smudge-free? Water-proof?This is where the downside of this product starts for me. It claims to be smudge-free but it starts bleeding underneath my eyes after a few hours. So after four hours or so, I have to do a bit of retouch on my lower lash line. But take note that I live in a very humid country and I have oily lids. Also, I don't use a primer. I know somebody who doesn't have oily lids and this liner stays on her the whole day.
Needless to say, I make it a point not to rub my eyes when I have this liner on. I did once and boy did I regret it.
Honestly, I forgot about the claim that it's water-proof until now. Since it's summer, I should probably try wearing this at the beach. I will update you about that in this blog soon!
The good news is, it can be used on the waterline. 
Longevity:Sadly, the big claim that it lasts for 24hrs isn't true for me. After about 12 hours, this liner looks like a mess unless I do something about it. To be fair, there isn't any liner other than liquid eyeliners that fared better on my oily lids. And if you think about it, who would wear make-up for 24 hours long?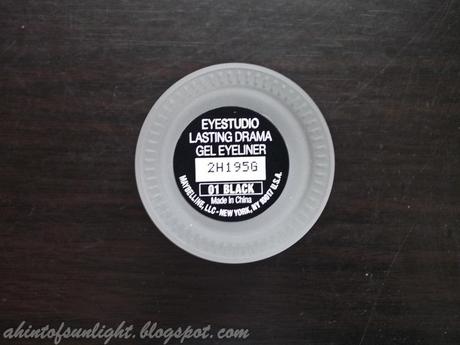 Maybelline New York's gel eyeliner is made in China 
Likes:Pigment looks natural.Decently smudge-proofCan be used on the waterlinePackaging is made of glass-keeps product from drying upLove the brushGreat in photoshoots and night time events.No scentRelatively cheap - let's ignore the fact that it's overpriced here in the PhilippinesAvailable almost everywhere
Dislikes:Color bleeds after a few hours on my oily lidsBrush and jar should be packaged together
Over-all Rating:4/5
Recommend?Yes!
Repurchase?Yes and NoMeaning, theoretically, yes. But there's that new Maybelline Lasting Drama Gel Liner that claims to last up to 36 hrs. I think it's the improved version of this product. Also I want to explore other options. I might try MAC's in the near future when their product becomes cheaper here. Or I might go back to liquid eyeliners for real this time - mainly because I'm broke and liquid eyeliners are cheaper. 



For a while, I've been considering using brown eyeliners. They're less stark and more natural. But I realized black looks more natural on me because I have black hair, dark eyes and thick black brows.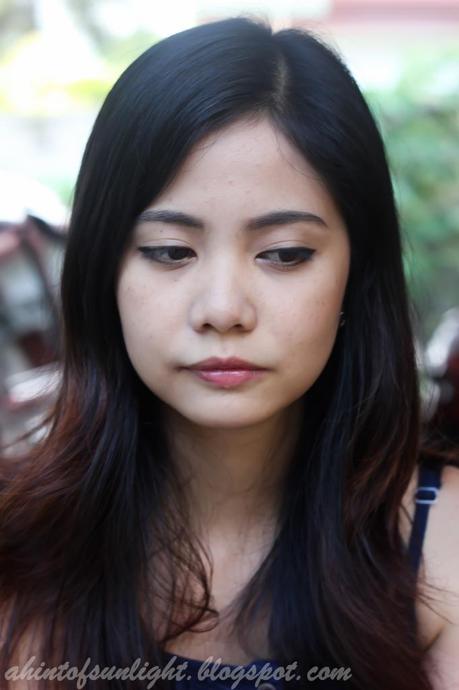 Update:I now have a new camera that is capable of capturing details on my face better so yeah, you can compare these recent pics to the past pictures in this blog and you can see how much you've been deceived into thinking I have "nice skin". 
Also, I made a photoblog,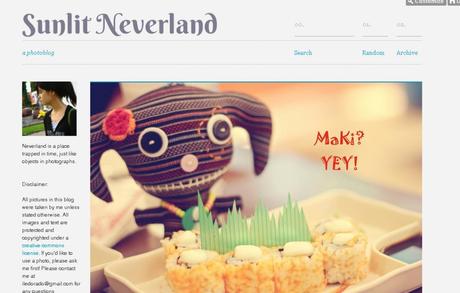 Yes, I'm that thick-skinned. But I've learned through this blog that if you want to be good at something, then blog about it. You're bound to get better in time. I want to be good at taking pictures so please be nice and pay my new blog a visit please?
Also, if you live in close proximity to me, I'll take your pictures for free! How about that? :)
Now back to the topic.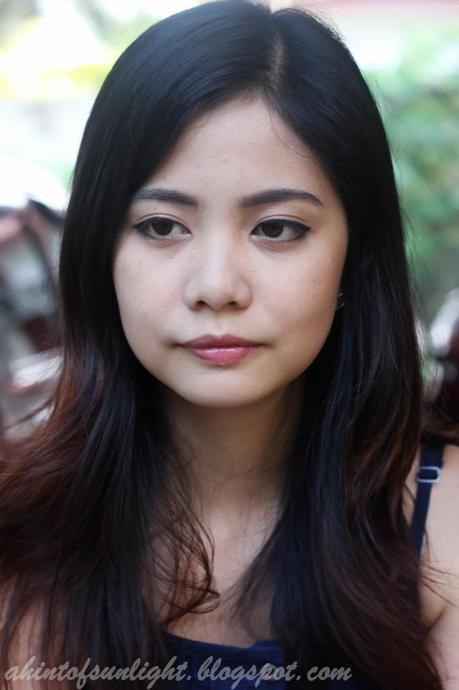 On my face: Maybelline Eyestudio Lasting Drama Gel EyelinerPond's Flawless White BBcream (Review coming up)Maybelline Lip Smooth Tinted Lip Balm in Cranberry JamMaybelline Clear Smooth Extra Shine Free Powder Foundation in HoneyEver Bilena Cheek and Lip tintCosmagic Eyebrow Pencil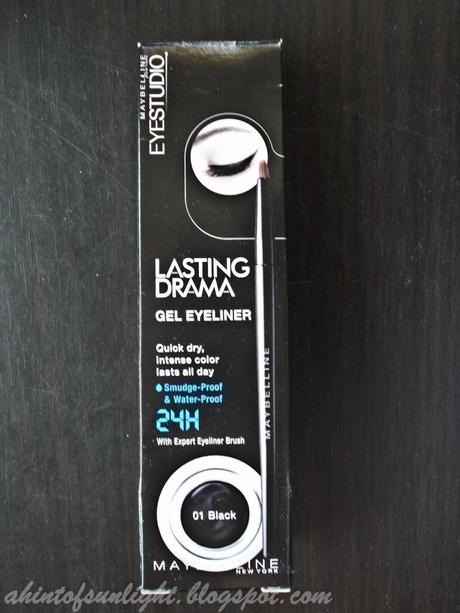 Have you tried this product?
Do you have any tips to share about keeping gel liners from bleeding?
Thanks for reading!