"you become the best at something none else is attempting".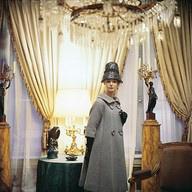 with my blog I am not inventing anything new. it is just a kaleidoscope of style, fashion, couture and street fashion, Vogue, WWD, history, design, Hollywood stars, decoration, icons, obsession of the moment, runway shows, royalty with the eyes of my personality. every season I create jewelry inspired by what I see, feel, taste, try, perceive.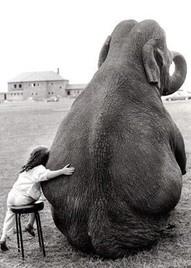 it ends up being a unique display of what catches my senses every day, but reinterpreted. 
can it be defined?
meet me at the corner of Haute Couture and Street Style, maybe?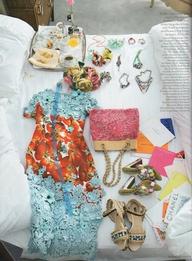 or where Flea Market meets Museum Opening, perhaps?
this blog is like a charming London mews: you may have a long day at work, but you know you'll open it to find solace and happiness and satisfy your cravings sipping either Champagne or Jasmin tea. 
I am having genuine fun researching, writing and posting.
so I hope you do too.
yours truly,