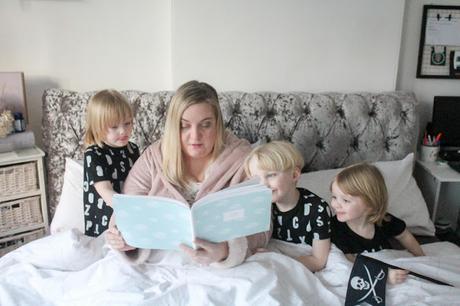 Adventures and time spent with my three children are, without doubt, the most precious moments in my life. They're the thing I look forward to most, and the memories which I most enjoy looking back on.

I've always been the sort of person who likes to reminisce - ever since I was a child I've kept scrapbooks, storing away souvenir ticket stubs from concerts or train journeys, collecting postcards from everywhere I visit, and organising my photos to remind me of favorite holidays or special days spent with loved ones.

And now that I have this little family of my own, finding a way to collect and store those precious memories together means even more to me.

I've been meaning to start scrapbooking again ever since my son was born - 6 years ago! But as a busy parent I've yet to find the time to dedicate to it - meaning our photos end up sitting on a computer for years at a time. 

I much prefer to be able to hold something tangible in my hands when I'm looking back over photos - which is why photobooks are just perfect! They give the opportunity to curate a collection of images without the need to spend tons of time putting a scrapbook together.

I've just put together this beautiful photo book featuring all of my favorite pictures and moments from last year...and I'm SO thrilled with the end result.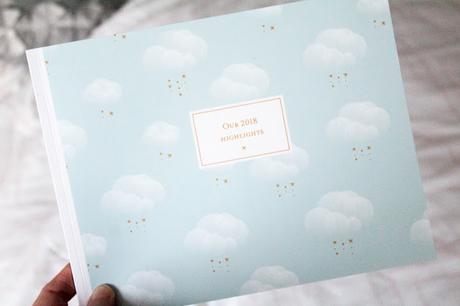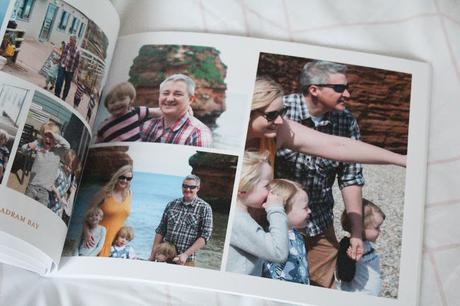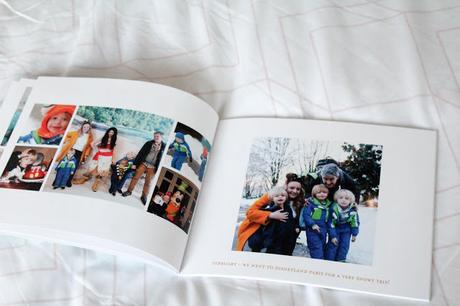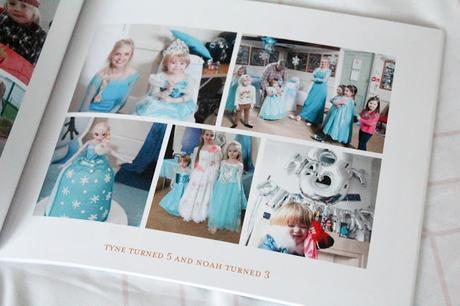 I made my photobook with a wonderful company called Rosemood  and I couldn't be more thrilled with their service.
Their website was a breeze to use - I've made photo books in the past but always found the websites a bit of a struggle, either they were slow to upload to or they just made putting the layout of the book together a bit of a chore - but with Rosemood it couldn't have been easier!
The website worked perfectly, I was able to upload my photographs in seconds and the site made it so straightforward to choose layouts and photo positions within the book.
I was able to choose a different layout for each page to allow for the number of photos I wanted to include - it was so easy to change the position of the photos, or zoom in on certain ones.
I was also able to add text and customize the colours and font used, too.
Within half an hour, I had created a book containing 40 pages and hundreds of images - so I placed my order, selecting the option to allow the designers at Rosemood to check my photo book by hand to ensure that all text was correct as well optimizing the quality of the images where needed too.
A few days later, my beautiful photo book arrived to my door - perfectly packaged and just as lovely as I'd hoped it would be!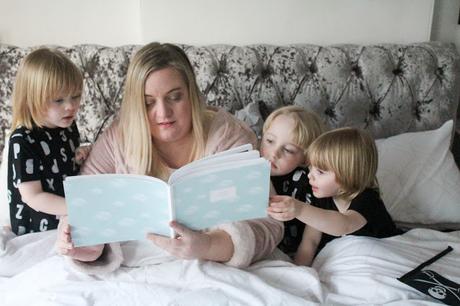 The boys & I have loved looking back through our favorite 2018 memories together, chatting about the places we visited and what all of our favorite days were - it really made for a lovely hour cuddled up together flicking through it, and I know it's something we'll all enjoy looking back on in the future too.
I fully intend to create a photobook every year, and I will be sure to use Rosemood every time.
So what makes Rosemood different?
Well it has to be the personal touch. Rosemood began in Paris back in 2010, founded by Hélène, Grégoire and Antoine who each found themselves perplexed when they were unable to find beautiful personalised cards to announce the arrivals of their little ones. 
Unable to find what they wanted on the market, they set up Rosemood together. Since then, a lot has changed but Rosemood stays true to its founding principles of carefully crafted personalised stationery and extraordinary customer service. Rosemood is now based in Nantes, just two hours from Paris, with an in-house printing studio. 
Hélène, Grégoire and Antoine have dedicated the last nine years to improving every detail of their service to create the customer experience that they themselves would hope for when creating their own personalised stationery and photo books online.
Rosemood's goal is simple yet ambitious, to make sure that every single customer is absolutely delighted with their order of personalised stationery or photo books, treating each invitation, thank you card and photo book as if it were their own. Their aim is to go above and beyond, ensuring that each member of the team puts their heart into perfecting your personalised stationery. 
Rosemood launched soft and hardcover photo books last year, with all of the books printed and bound at their very own printing studio with great precision, using paper of the highest quality.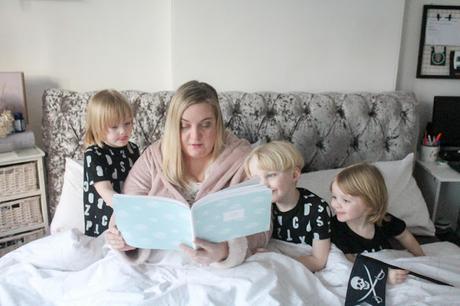 It's easy to see that Rosemood is a company determined to provide a perfect product for their customers, and it shows in the quality of the finished product.
I highly recommend them if you're looking for a photobook or for personalised invitations and thank you cards. 
And I highly recommend taking the time to make your own photo book to curate your families memories - it's the ideal way to hold on to those precious photographs forever. 
To find out more or place an order yourself, please visit www.rosemood.co.uk
If you enjoy my blog, please consider following me on Bloglovin'