May 28 is World Menstrual Hygiene Day. Fortis La Femme is a doing a lot for women in India in terms of education and awareness. It, in fact, focuses on total health and wellness for women especially between 15 to 65. Everyone has a right to avail superlative medical and holistic healthcare at affordable cost. But the most important factor is to empower women with information, health, and wellness solutions. Only then women can make better life choices and make their life easier. As a matter of fact, a woman is a very special person with special needs. That is the philosophy of Fortis La Femme. This May 28, Fortis La Femme and Sachi Saheli commemorate Menstrual Hygiene Day in a massive manner in New Delhi. Sachi Saheli is an NGO in Delhi.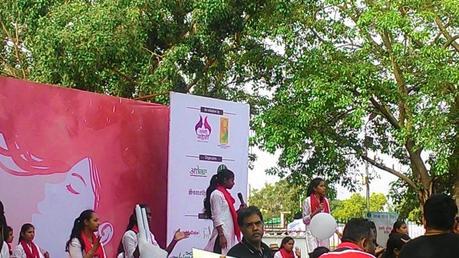 There was a human chain rally around the inner circle of Connaught Place to commemorate Menstrual Hygiene Day. Manish Sisodiya, Deputy CM, Government NCT Delhi was there to support the cause. In addition, there were many other NGOs supporting it. Like NAZ Foundation, SARD, Nav Srishti etc. It was a gathering of around 4000 people including students from various schools. A street play was presented on breaking the myths around this taboo. There was a painting show. Overall, the purpose of the rally was to raise the voice to engage more women to educate about the issue of menstrual hygiene. It can actually not be a one-time activity. It is a drive where everyone has to be a part of the momentum.
Menstrual Hygiene Day Is An Important Drive
Women and girls face a lot of challenges due to their menstruation. Menstrual Hygiene Day is an effort to not only raise awareness but also educate women in rural India. Most of the women in rural parts are unaware about basic knowledge and timely access to menstrual products and sanitary mechanisms for disposing of menstrual waste. A report by AC Nielsen with a title "Sanitary Protection: Every Woman's Health Right" in 2011 says that only 12% of women of reproductive age in India use sanitary napkins. Anika Parashar, COO, Fortis La Femme is the energy behind this rally in Connaught Place. The aim of this rally is to break the silence and create a sustainable ecosystem of awareness that spreads across the country.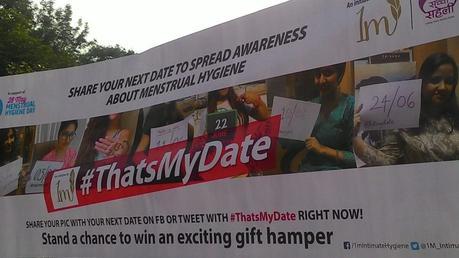 Anika Parashar says, "Menstrual Hygiene is one of the major growing concerns in India and has to be addressed at the earliest. We will soon be starting adolescent and menopause clinics to spread awareness and ensure good health and support the initiative." World Menstruation Hygiene Day is a drive to break the barriers of taking it as a taboo and focus openly on the hygiene and health.