Meri Keemat Revisited ( My Value)
This is the first poem I shared on this blog on 30th August 2012. I don't know why by I felt sharing it today. Maybe because I have more readers now than I have on those days. It's a bilingual poem expressing feelings of poet who is feeling dejected as world didn't value him even when he was of the character set by society as the superior. Like today then also I didn't care what others think but its just expressions of a sad person. Experienced earned in the course of time has helped it made better.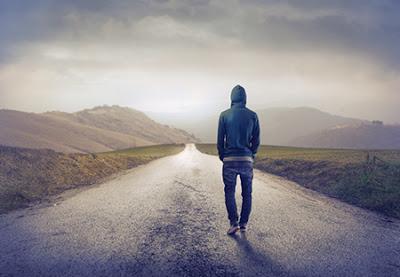 मेरी कीमत अगर पूछो ज़माने के बाज़ारों में,तेरी क़दमों की खाक भी बिकेगी मुझसे बेहतर ही।  
Meri Keemat Agar Pucho Zamane Ke Bazaron Mein,Teri Kadmon Ki Khaak Bhi Bikegi Mujhse Behtar Hi.

If you ask my value in markets of the world,
Dust of your foot better than me will be sold.

भलाई, सच्चाई ,प्यार का कोई मोल क्या होगा,यह वोह दौलत है जो रख्खें हैं कुछ मुझसे ही। 
Bhalai,Sachchai,Pyaar Ka Koi Mol Kya Hoga,Ye Wo Daulat Hai Jo Rakhkhein Hain Kuch Mujhse Hi.
Goodness,truthfulness,love,faithfulness,doesn't hold any value,
These are things few like me can value.

हमें रुस्वाइयाँ प्यारी ,हमें धिक्कार से क्या ग़म,ख़ुश हैं हासिल करके बस तन्हाईयाँ ही। 
Hamein Ruswaiyan Pyaari, Hamein Dhikkar Se Kya Gham,Khush Hain Hasil Karke Bas Tanhaiyan Hi.

Ignorance is dear to us,rudeness we don't care,
Just happy with the loneliness adhere.
अश्क छलका कर भी आखिर क्या करें हासिल,न ग़म आये नज़र तो बस रोलेतें हैं दिल में ही। 
Ashq Chalka Kar Bhi Aakhir Kya Karein Hasil,Na Gham Aaye Nazar To Bas Rolete Hai Dil Mein Hi.

What to get by shedding tears,
Without showing pain make lone weeping deer.

इबादत उस खुदा की अब मुझसे नहीं होती,जो बस देखा किये है सब मुझसे छिनते ही। 
Ibadat Us Khuda Ki Ab Mujhse Nahin Hoti,Jo Bas Dekha Kiye Hai Sab Mujhse Chinte Hi.

I can't pray to that God any more,
Who has seen me lose every thing dearly store.

'सिफ़र' का मोल करना हो तो कुछ ऐसी नज़र लाओ,देख सकती हो जो दुनिया में मोहब्बत भी, शराफत भी।
'Cifar' Ka Mol Karna Ho To Kuch Aisi Nazar Lao,Dekh Sakti Ho Jo Duniya Mein Sharafat Bhi,Mohabbat Bhi.

'Cifar' can be value by only those pair of eyes,
Which can sight in the world love,honesty and wise.