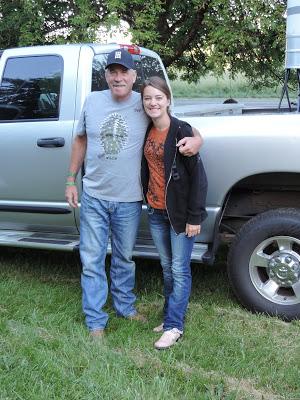 Our first weekend of the summer, and it was wonderful! We had a swim meet both days, and an equine adventure, right here in the Willamette Valley. Bright and early on Saturday, Brady and Brailey did something new and different - they went to a Trail Horse Competition. At first, just Brailey was going to do it, but then Brady decided to enter it with her on his colt, Mater, and they both had an absolute blast! Meanwhile, Britt and I went to the swim meet, and he had a blast, as well, swimming and hanging out with his swim buddies. He swam really well and was excited to be improving his times. He was so happy with one of his races, he lifted me in the air! In another race, he won his heat handily and thought he came in last, because he didn't see anybody next to him. He was so blue until I told him he came in first (in his heat) and then he was ecstatic! It was a fun meet to watch him and to see all the hard work and dedication paying off for him.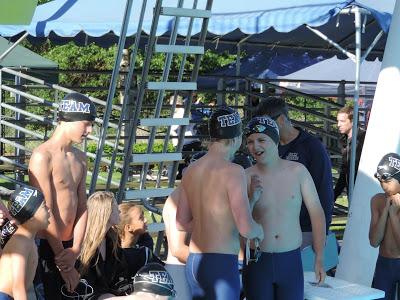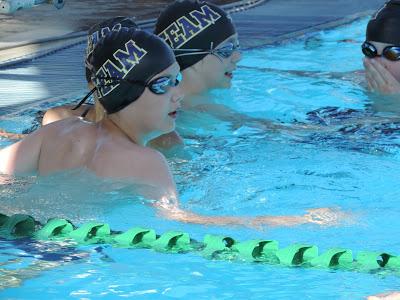 He and his friends played a lot of cards. Britt LOVES playing cards. It was nice, because the kids he has become friends with didn't bring their tablets (Kindles, iPads, etc.), and neither did Britt! He had a great time socializing and just hanging out, visiting and being a boy. It was great! It is nice to know other parents want their kids to be social, as well. This is proof they CAN survive and be entertained without a device.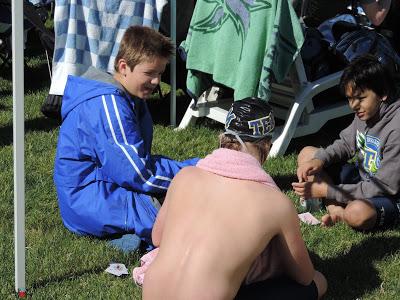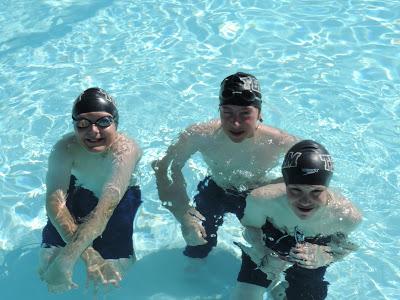 Britt absolutely LOVES his coach, Coach Trevor. He has a tremendous amount of respect for him. He loved his old coach, Britta, as well, and was worried about moving up with a new coach, but he thinks Trevor walks on water. Below, you see him getting some great advice before his race. He checks in before each race and then checks out afterwards. I don't know how the coaches do it all! They watch each swimmer and check in/out with each one, as well. Amazing!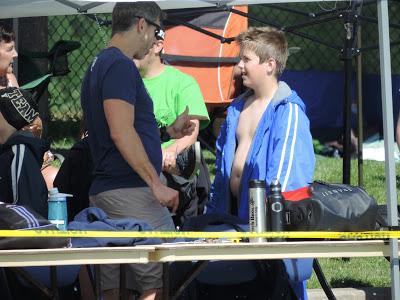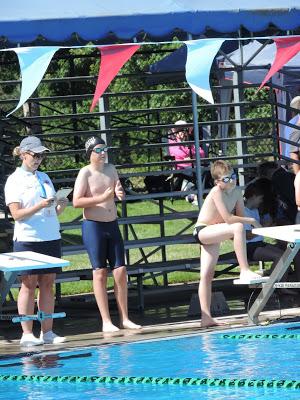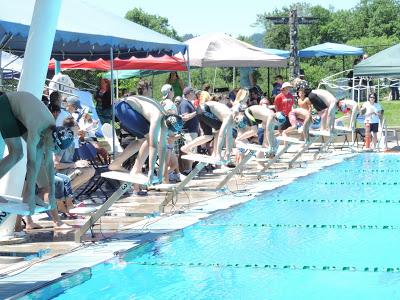 And then we moved on to Sunday, which called for an earlier start time, which was quite a bit chillier. They started playing cards, right off the bat.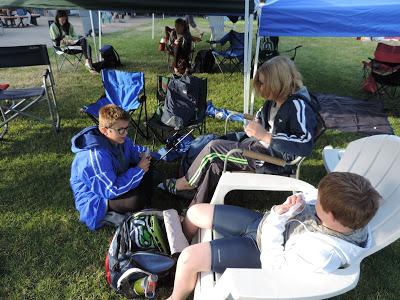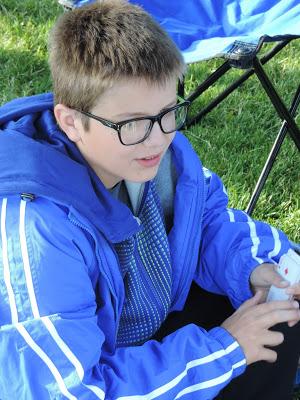 One of the boys Britt has clicked with is Charlie. They hit it off last year, actually, but Charlie moved up last fall, and they haven't been able to see each other until now. They are both sweet, tender souls, somewhat shy, the babies of their families, and seem to have a lot in common. It was fun to watch them cheer each other on in their races and also to see them pick up right where they left off last summer.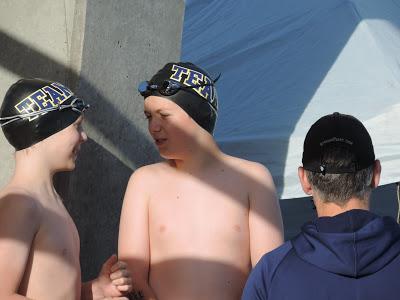 And these two enjoyed playing cards, as well. They talked my ears off, nearly nonstop, about how much fun the trail course was and what all the obstacles were and what their horses would do and how they did it and now they want me to enter the next one on Alvin, and OH MY STARS! Yes, they had an absolute blast, and I am so happy they did. I love it!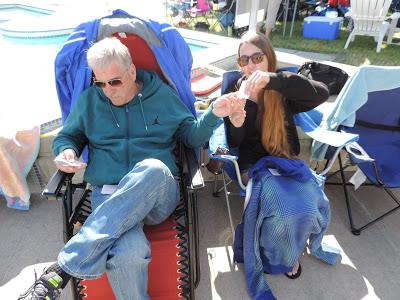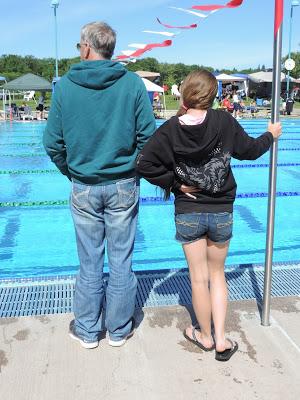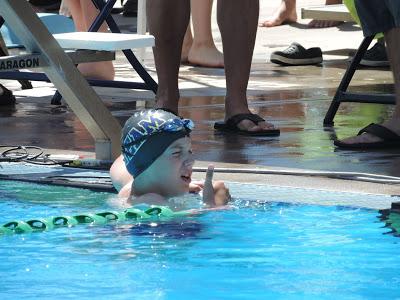 Britt is giving the "thumbs up" to his teammate, who was in the lane next to him. I am so happy I caught this on film!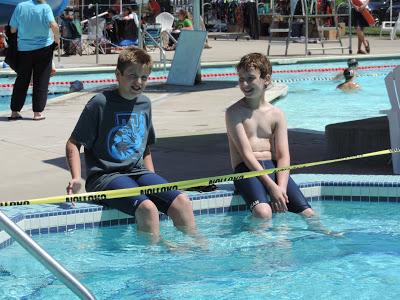 Above, Britt and a boy he was on a relay team with. They were getting their feet warm in the hot tub before the race. The weather wasn't freezing cold, but it wasn't hot, either.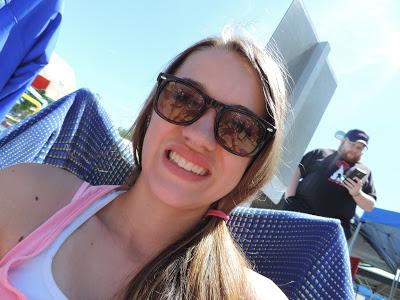 You never know what you might find on your camera. For instance, I found these two pictures, which I didn't even take. I set my camera down for an instant, and someone took these "selfies." I got a kick out of this when I was downloading the pictures - they're pretty cute, aren't they? Anyway, it was a fun weekend, and a great way to kick off the summer! HELLO, SUMMER - we are ready for you!