Miraculous Parenting: What Do Our Children Really Ask of Us by Shai Orr doesn't mean to embarrass any parents or make them feel guilty. It is a sincere attempt to make you, as a parent, realize what your child actually ask of you. On the other side, it also attempts to reflect the gap between parents and children in understanding each other. For that purpose, Shai Orr says, "In Parenting, the space for change is limitless." In fact, you can't set boundaries in this context. It has to be a dynamic and positive affair in order to achieve its goals. In my opinion, this book is only for three kinds of persons. One, who are parents of whatever age. Two, those who are about to be parents. And three, those who will be parents in few years to come. Effectively, it is for all to read a different aspect.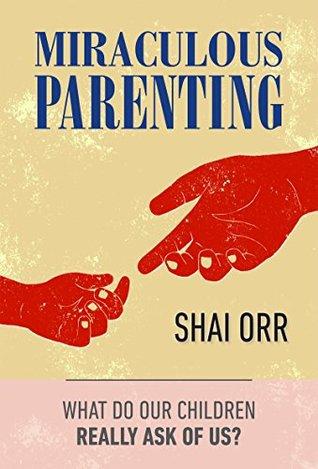 Miraculous Parenting: What Do Our Children Really Ask of Us by Shai Orr doesn't intend to highlight mistakes during parenting. In fact, it intends to show the tremendous power of listening that acts as a healing agent. Actually, it is very important to understand if you want to grow your child who keeps on surviving as an adult or someone who yearns to live. In fact, developing a habit or tendency of giving up easily becomes lethal at a later stage. The book takes you away from this materialistic world for a while to understand parenting is not a burden. Rather, it is taking care of a workshop where you create humanity. There is a difference between denial and acceptance. Every parent would love to grow their child with acceptance. Similarly is about fear and freedom. Would you love your child to grow as a fearful adult?
Miraculous Parenting Covers Ground Level Realities
Miraculous Parenting: What Do Our Children Really Ask of Us by Shai Orr covers ground level realities about parenting in an astonishing manner. Like, Shai says don't solve difficulties for your children. Rather listen to their difficulties and make them capable of solving those on their own. In fact, don't take shortcuts in parenting. Change is very important in this regard. The book contains a number of elements of change that are essential for parenting. As a matter of fact, the book gives a new definition to parenting. It, in fact, presents, an altogether different paradigm. That makes this book quite useful and unique. The amazing cover, in fact, says it all.