I originally wanted to write about the Oscars in a more who-wore-what kind of mindset but I quickly scratched that idea when I discovered this new, young and vibrant actress,
Lupita Nyong'o
. I first caught a lovely glimpse of her in a fashion segment on TV and she was wearing this elegant, red cape gown by Ralph Lauren. The first thought that came to me was, "Who is this girl? Why is she fabulous and why don't I know her?" My curiosity wanted to kill the cat so I googled her and I was immediately blown away by her photos. 
I promise this isn't going to be all about fashion but I really can't help but admire her...
Lupita in a Ralph Lauren cape gown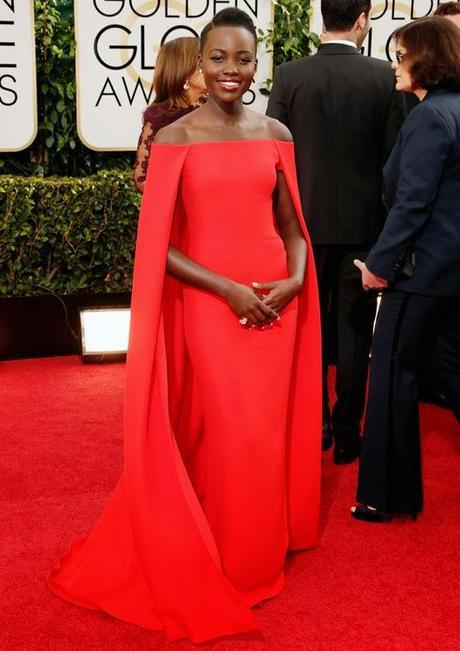 www.jetmag.com
In a croc print Stella McCartney romper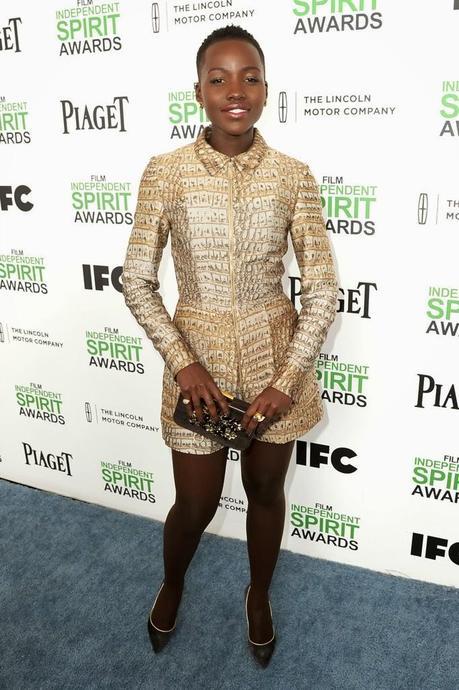 In a pleated Givenchy gown...I think this color is so hard to pull off but she nailed it!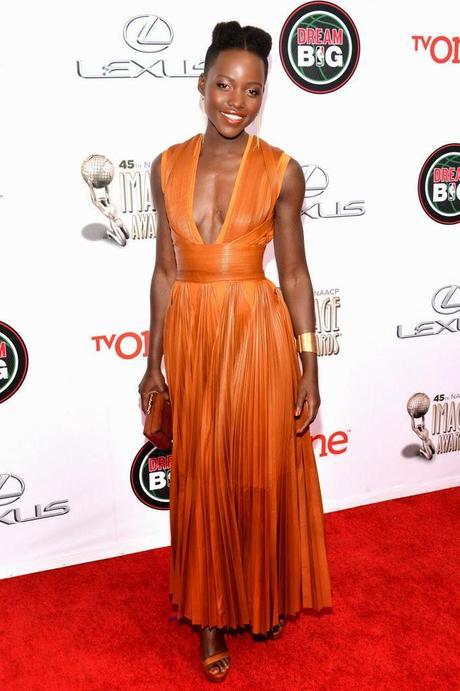 In a pink and gold lace Elie Saab dress (*gushhh*)...p.s. she had a matching coat on but I think she looked better without it.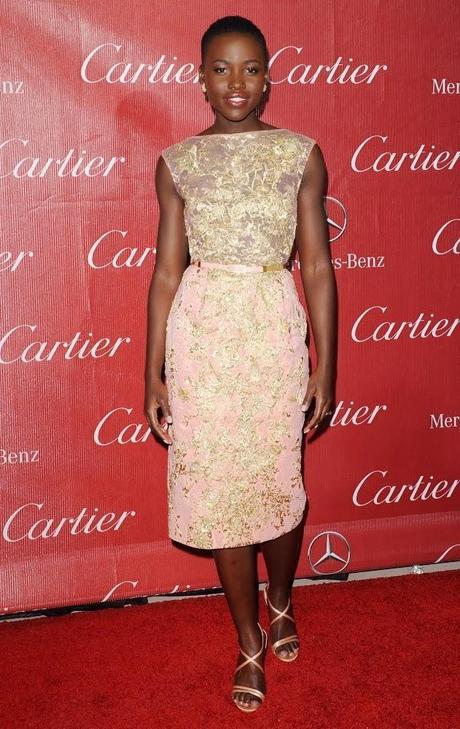 Right when you think she's all dainty...bam! She surprises us with a leather bustier J. Mendel dress.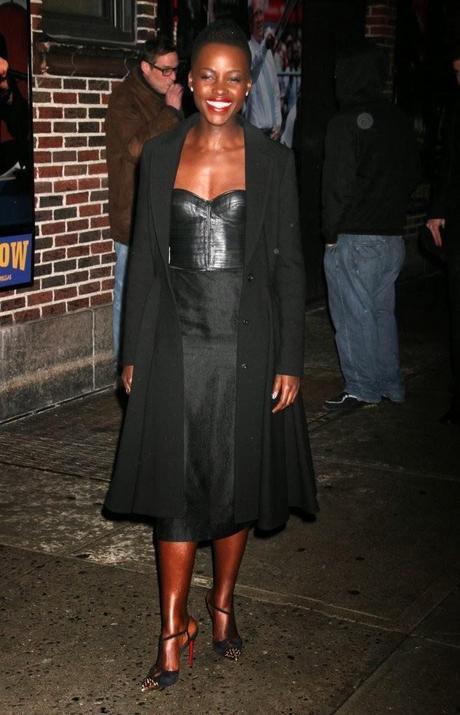 Bagging an Oscar while looking flawless in a Grecian-style pleated Prada gown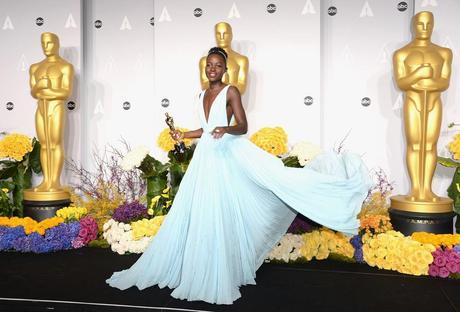 The thing that I love the most about Lupita is she carries herself in the most dignified manner that her  occasional outfits with plunging necklines don't even look vulgar at all.
According to my
expertly-googled
 research, the Kenyan-Mexican (she was born in Mexico with Kenyan parents) actress graduated from the Yale School of Drama---which happens to be where Meryl Streep honed her acting skillzzzzzzz too!
Note the amount of z's, because Meryl deserves all the z's in the world.
Lupita's educational background comes as no surprise though, after you hear her speak.
Unfortunately, I couldn't find a good video of her full speech as she accepted the award for Best Supporting Actress in the movie, "12 Years A Slave", but the last part was just utterly inspiring when she said, 
"When I look down at this golden statue, may it remind me and every little child that no matter where you're from, your dreams are valid."
Wow. Onions, I tell you. Onions.
Here she is at the Ellen DeGeneres show, post-Oscars:
She's beautiful, smart, articulate and seems like a geniune person. I hope to see her grace us more with her presence in the future, so much so that my future kids would get to look up to her as a role model despite the abundance of sordid, tacky, out-dated celebrities that surround the entertainment industry.
Cheers, Lupita Nyong'o! May you have more Oscars to come!
Toodles!