This was a lovely piece to work on and I got to recycle some cardboard and beading that I had in my stash. It makes for a lovely little wall hanging, I used burlap rope, you can use chain, add beading and ribbon.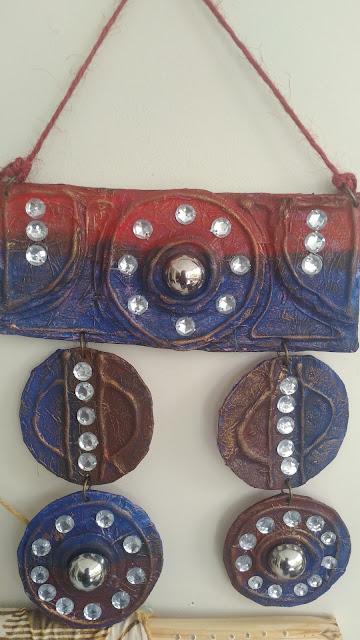 You can also join us for Third Saturday Art
Join us every Third Saturday of the month for an art prompt, organized by Martha also known as Ayala Art​ on YouTube - and a group of artists who love to create. You can click the button to be notified. My theme that I am working with in my art journal this month is 'rainy day' full of texture.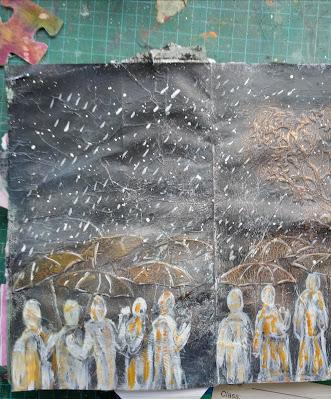 I work intuitively so you see the page unfold before your eyes as it comes to me, I will explain more in tomorrows post. Be great to see you there!
Check out some Free Courses and resources available on my course platform - check it out HERE