Photo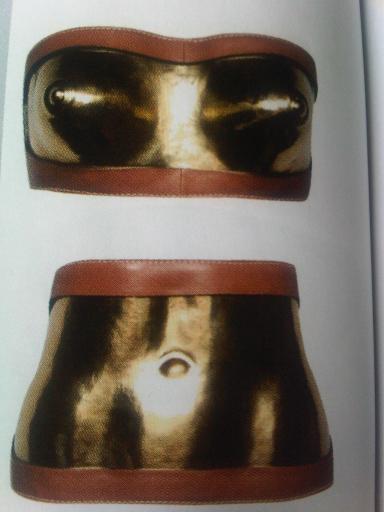 Molded leather bra & corset by Sergio Rossi. 3000€, photo taken with my Blackberry from French Vogue Magazine.
I have a thing for molded leather, I just dont get how its done. it looks like some sort of rubber molded on the body, and im always amazed to find that its a natural material. It brings a whole new meaning to body sculpting. Ide love to try something like this in my collections, but as i said, i would have to find out how.
That brings me to another thing: I haven't made a corset in a couple of years, perhaps this new collection could be an excuse to get to it.
see also the Dolce & Gabbana corset dress which looks like metal.
xoxo LLM
To see some of the corsets that I have made go to my website.