Could this day have been any more surprising?
The most shocking faculty day so far!
I joined Andrea to see if they were gonna have L.A. practices. They were going to. In the hall she met two colleagues and sat next to them. Mack who didn't have lectures until 8:30 was making company and chat to Andrea. Why was that gathering? Come on… they are giving bonbons…  Oops, they are giving anti hair loss detergent…
I left, Mack "stuck" to me saying I should transfer to the other group. I went at lecture room 2 to study Electrotechnics, but the Electrotechnics assistant called his students there, so… I went to walk.
Back, ever since I saw Marcus in the hall without the it girl who didn't say anything to me, I knew the it girl was absent as it was her birthday and I was planning to kiss her. Although it was early some of my colleagues from group one had entered in lecture room 10. I sat in the fourth row, Muhammed left his bag next to me and two members from the Mines 2 sat next to his bag. We were told we'd have B.P. practices. I said to Gulben who was in front of me that she was all time on Facebook, she said she was via her phone who vibrated when she had something new.
The Kumanovo guy asked me what did I do Math, I answered "Nothing" as it was the first thing that came to my mind not moving my eyes or head away.
-How many points?
-9.
-It's not nothing. – He corrected me and I was accepting my mistake.
-Why nothing? 9 points is good.
It was the one of the Mines 2 that once sat next to me on B.P. practices. Pete (Peter) Parsons according to Facebook. I refrained from comments. Where was he until now? Own your own power!
Waiting, the Kumanovo guy was chatting with Tim in the front. The Kumanovo guy mentioned something that his … (somewhat, you will guess correct) is small and he related it with Boki 13. After that name and number, both of them looked at me. At me! Me!!!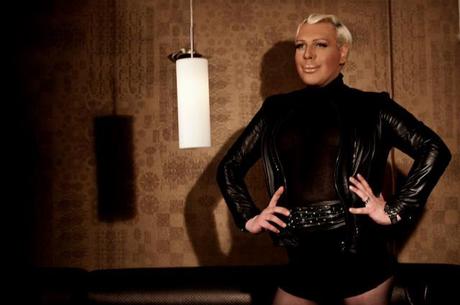 Of course, I didn't allow myself to look at them. I guess Andrea gossiped me in front of her group. Muhammed, who had moved a seat behind didn't look at me as he probably didn't understand her. There wasn't space for doubt, 2 people at the same time, at that subject, so yes – they think I'm gay. Here's what Boki would say if he was on my place:
"I see that you are relating me to Boki 13, something like you are comparing me with him hahahah…
FATTY, DON'T BE SO PRICKY. WITH YOUR MORONIC BEHAVIOR YOU ARE CONVINCINGLY THE BIGGEST SHAME FOR KUMANOVO AND GENERALLY FOR THE ENTIRE HUMANITY! FIRST TAKE CARE OF YOURSELF BEFORE SPITTING ON THE OTHERS. EVERY SECOND SENTENCE OF YOURS CONTAINS VULGAR CONTENT BECAUSE YOU CAN'T QUIT YOUR SEXUAL WORLD. OBVIOUSLY YOUR GIRLFRIEND (AND I KNOW HOW AND WHEN YOU MANAGED TO EARN HER) DOESN'T SATISFY YOUR NEEDS. WITH YOUR MENTAL DERANGEMENT YOU CAN FREELY LEAVE TO BARDOVCI, IT'S CLOSE TO YOU ANYWAY.
TIM, DO YOU KNOW THAT PEOPLE WITH SMALL MOUTH ARE MEDICALLY CONSIDERED FOR IDIOTS?
YOU'VE BEEN MUTILATED AND DESTROYED IN THE DORM, IT'S A FACT THAT YOU CAN'T FIT IN THE COMPANY, NO MATTER HOW MUCH YOU SWAGGER WITH YOUR (IM)POLITENESS!
EVEN A BLIND MAN WOULD SEE YOU INTENTION WITH ANDREA. HONEST ATTITUDE: YOU MATCH, COME TO MEASURE WHO HAS BIGGER BALLS IF MY MASCULINITY IS SO IMPORTANT TO YOU. AND YOU KNOW WHAT? FEEL FREE TO CONTINUE WITH YOUR CARS PASSION, MAYBE AFTER SOME CAR ACCIDENT YOUR MIND WILL FINALLY COME TO PLACE CAUSE UNLIKE THE KUMANOVO'S DIARRHEA, THERE'S STILL HOPE FOR YOU.
COLLEAGUES (ALTHOUGH YOU ARE BELOW MY LEVEL), I WAS FIRST ON THE LIST FOR THIS FACULTY, PROOF THAT I'M BETTER THAN ALL OF YOU. I KNOW EXACTLY WHOSE MOUTH BARKED ME AND WHY! WELL YOU HAVE NO IDEA WHAT GAY IS.
AS LONG AS THERE ARE REAL MEN AND WOMEN WHO CONSIDER ME AS HETERO, I GIVE A FUCK FOR YOUR OPINION.
I NEVER START FIRST, BUT IF YOU RIP ME YOU WILL GET IT.
YOU DON'T DESERVE MY ATTENTION, YOU ARE JUST MOST ORDINARY WANKERS.
Love my fans and friends, Nick."
[Here's the text as originally written in Macedonian:]
"Gledam deka me povrzuvate so Boki 13, nesto kako da me sporeduvate so nego hahahah…
DEBEL, NEMOJ MNOGU DA SE KURCIS. SO TVOETO DEBILSKO ODNESUVANJE SI UBEDLIVO NAJGOLEMA BRUKA ZA KUMANOVO I VOOPSTO ZA CELOTO COVESTVO! PRVO PRIPAZI NA SEBE PRED DA PLUKAS PO DRUGITE. SEKOJA VTORA RECENICA TI E SO VULGARNA SODRZINA ZASTO NE MOZES DA IZLEZES OD TVOJOT SEKSUALEN SVET. OCIGLEDNO TVOJATA DEVOJKA (A ZNAM KAKO I KOGA USPEA DA JA KARIS) NE GI ZADOVOLUVA TVOITE POTREBI. SO TVOJATA MENTALNA POREMETENOST SLOBODNO MOZES DA ZAMINES VO BARDOVCI, I TAKA TI E BLIZU.
TIM, ZNAES LI DEKA LUGETO SO MALA USTA MEDICINSKI SE SMETAAT ZA IDIOTI?
TE OSAKATILE I UNISTILE VO DOMOT, FAKT E DEKA NE MOZEZH DA SE VKLOPIS VO DRUSTVOTO, KOLKU I DA SE PRCIS SO TVOJATA (NE)KULTURA!
I SLEPEC BI JA SFATIL TVOJATA NAMERA SO ANDJELA. ISKREN STAV: SI ODGOVARATE, DOJDI PA DA IZMERIME KOJ IMA POGOLEMA MUDA AKO MOJATA MASKOSHT TI E TOLKU BITNA. I ZNAES SHTO? SLOBODNO PRODOLZI SO TVOJATA PASIJA ZA KOLI, MOZЕBI POSLE NEKOJA SOOBRAKJAJKA KONECNO KE TI DOJDE PAMETOT NA MESTO OTI ZA RAZLIKA OD KUMANOVSKIOT PROLIV, ZA TEBE SE USHTE IMA NADEZH.
KOLEGI (IAKO STE MI ISPOD NIVO), JAS BEV PRV NA SPISOKOT NA OVOJ FAKULTET, DOKAZ DEKA SUM PODOBAR OD SITE VAS. TOCNO ZNAM CIJA USTA ME IZLAJALA I ZOSTO! PA VIE NEMATE POIMA STO E PEDER.
SE DODEKA POSTOJAT VISTINSKI MAZI I ZENI KOI ME SMETAAT ZA HETERO, MI SE EBE ZA VASETO MISLENJE.
JAS NIKOGAS NE POCNUVAM PRV, ALI AKO ME CEPNES KE SI GO DOBIES.
NE GO ZASLUZUVATE MOETO VNIMANIE, VIE STE SAMO NAJOBICNI DRKADJII.
Love my fans and friends, Nick."
I'm just saying it's a sin fighting with the weaker.
P.S. Tim, how was it when you stuck your soft butt to my fingers in A2? Hahahah.
I asked Muhammed how were the colloquiums, he was satisfied – "20 points". Really?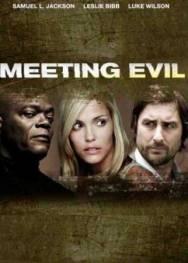 After a while the Kumanovo guy played a movie with Leslie Bibb and some Jackson on the interactive board. Bien sûr, after the colleagues in the hall were called, Dave was the first to enter, as he was the least important member of the circle gathered. I wasn't interested in the movie. Spirituality mattered far more.
Reis fast forwarded the movie and eventually replaced it with another. Eventually the professor that I have forgotten how she looks, appeared. Gulben told me Andrea entrusted her to sign her in.
After the lecture, on the road, were walking I, Muhammed, Gulben, the Kumanovo guy and Gulben. [Obviously there was a fifth colleague whose name I have mistakenly replaced with Gulben's.] I was avoiding the Kumanovo guy. Gulben said to me:
-Go to that girl to raise her skirt.
Referring to the girl in front of us. Before I remember what to say, the Kumanovo guy attached himself:
-She's hitting on you.
-No. – Gulben got embarrassed.
-Why are you quiet? – The Kumanovo guy asked me, but didn't get an answer.
Yes, I like her spiritually, but we are not supposed to marry with someone from another religion. It's demoralising to those Christians who don't even enter in matrimony of the type catholic and orthodox.
I stopped considering Christian for a Christian.
Gulben got angry at Muhammed and separated from us. At a moment the three guys formed a row in front of me. My Bon-ton book has told me 4 people don't walk in a row on the street, yet I was trying to fit in from the right sight.
Then, Muhammed slowed down and got in line with me. I appreciate that, I mean to him. Res, non verbis. He told me his brother was coming to pick him to go to Turkey. I knew he was leaving to his home country in the winter, so I asked him:
-When are you going?
-In Turkey.
-No, when?
-I don't know when.
-Really Muhammed? (It became very serious.) Aren't you coming back?
-NO.
Wow!
-In Stip no index, very problem…
He had already decided. That's why he was so happy before Linear. We got friendly, just when everything was going well between us he is leaving. One friend less…
He hugged me, I hugged him too.
-I'll miss you – I said.
-What?
-Weren't we here every day together, right?
-Yes.
-Now you will go and I'll miss you.
-I've got to love you very much, like brother, same.
I appreciated his courage:
-I love you too.
-Whoops! – The Kumanovo guy reacted towards Muhammed, but he was quiet so he redirected the same word towards me:
-Whoops!
See why I call this scratching?
I refrained from comment too. What kind of attitude would I take towards a person who switches sides so fast?
Muhammed entered in a shop.
-Should I wait for you? – I asked him.
-Wait.
The other two were gone, I assumed he would buy fruit.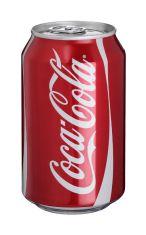 Muhammed went out holding two Coca Cola cans. He stretched his arm towards me.
-For me?
-Yes.
-Really Muhammed?
The only similar thing that has happened to me before from a friend was when Collins wanted to treat me ice-cream.
I had meaning to someone and I was happy for it.
-Yes.
I took it.
-Thanks a lot.
When I tried to open it, it started foaming and dripped on the street.
-Eee.
-It's my first time. I'm from village, I'm poor.
It wasn't my first time to drink from a can, but it was my first time in more than 10 years.
I told him I was going to practices later and asked if he knew the road to FES, he did but I continued with him anyway.
He went at Thomas and Dave, I went with him too. Then Muhammed met two Turks who stood with us. They recognised I was Macedonian immediately. He told them about his departure (no index, one of them asked me if I had) and they were very kind to me. I told Muhammed I was leaving him, but he didn't understand me so he opened the door to call me. After the explanation, I went to walk. It's over – I succeeded in my purpose.
Returned, Muhammed who went to toilet called me inside, but I said later. We saw each other with Munin at the door. Inside, the assistant asked me:
-You, what's your name?
-Nick.
-What?
-Nick.
-Why were so scared on the colloquium?
-Because I hadn't studied everything and I'm not good at B.P. and how wouldn't I be scared.
-I see you and a girl writing and trembling.
In the same row (3rd) distanced from me sat Dave (no courage to sit next to me), Thomas, Mike and #4. Thomas asked me what did Muhammed and I do on his laptop, I said to add me on Facebook.
-I think he'll show you some clips.
I refrained. He did show me clips, but they were exclusively for me.
Andrea called me, she said I to write her in.
Oh-là- là, it's a sin for me. I hoped she was already signed from someone from her group. Their list reached Mike (so confirmation he is from II group) after the assistant asked if there was someone from Ist group.
-Mike! – I shouted, but he handed the list forward.
-It's for the first group. – Thomas called.
-Anyway, to see if there's signed… a colleague.
Let it be, this way is better.
#4 saw picture of woman in underwear thrown in a man and stretched his pants and panties. Sexual stimulation.
On the way out, Dave said to me he didn't get anything.
My Monday after hours walk changed its pace (I'll be short): An old man caught on me and asked me some basic questions about me. On the question why didn't I have girlfriend, I replied because I was very shy. Then he said he had a girl looking for a boyfriend staying at his mother's ("grandma" as he said) flat. I said "Alrighty", and he started a sexual subject mentioning her breasts. At first I was avoiding him со "It will be", but he was too pushy telling me she actually had a boyfriend yet needed another one for Monday, Tuesday, Wednesday and Thursday, yet she didn't classified herself as a bitch, so I opened himself (as he was a stranger – to which opening is easier) that I'll wait for sex until marriage. He opposed that the need we have must be satisfied alluding that Theotokos wasn't married in order to have God, and I didn't manage to dissuade him. We continued our way на Stip's esplanade as he was telling me that the girl I wasn't gonna marry was II year textile high school from some Strumica's village coming from a reputable family.
Sexual details alert: her "tits" were gonna become like pacifiers when she would get aroused, I should "drive" at least 10 minutes to which I said I haven't passed for driving license, she would start moaning, she would caress it to me, I didn't want to get naked, but he said not naked, just to descend my panties and was interested what kind of underwear I had… Wait a minute…. he was so pervertly long, that I started recording him with the phone holding it in my hand. He wanted to know if my father was a priest. I told him – sex can't, can kissing, caressing and chat – i.e. "drooling" with his vocabulary. I agreed to lie together, but nothing more. He was sure that once I put "the head" inside her I won't get it out. Then he doesn't know the Christians… He didn't believe me I didn't masturbate, so I simply told him "Keep thinking"… Aa so he just wanted to provoke me, but I provoked him to reveal his intention smashing (растур) experiment (tnx to Sociology).
[The continuation, as well as the text until 16.11.2012 is based on notes.]
He didn't want to understand, he asked me if I had where to sleep in Stip, then he offered the grandma. Discrimination: little Gypsies would come at the park where she was supposed to lead the game. He wanted to stay close in case someone would try to attack us. He said I wasn't thinking about sex, which could leave an impression that I'm asexual, yet I was gay until last year. At the end we arranged I to meet with him and the girl next Monday in about the same place at same time we met – at 3 or some time after 3 o'clock. I asked about his name, he said it was Milo.
Wow, one way or another I got to a girlfriend. Many boys in my place would accept.
Home, I accepted Thomas's Facebook friendship offer.
I told Sarah about my encounter and sent her the recording. She concluded that he wanted to sex with the girl, him describing Milo as pedophile and pervert maniac and advised me not to accept sex.
Later, I became Facebook friend with Munin.