So it turns out the Chinese bathers in the previous story aren't the first to wear full face masks. I hopped onto the excellent Retronaut and found a few goodies. First of all this full-face swimming mask from 1928: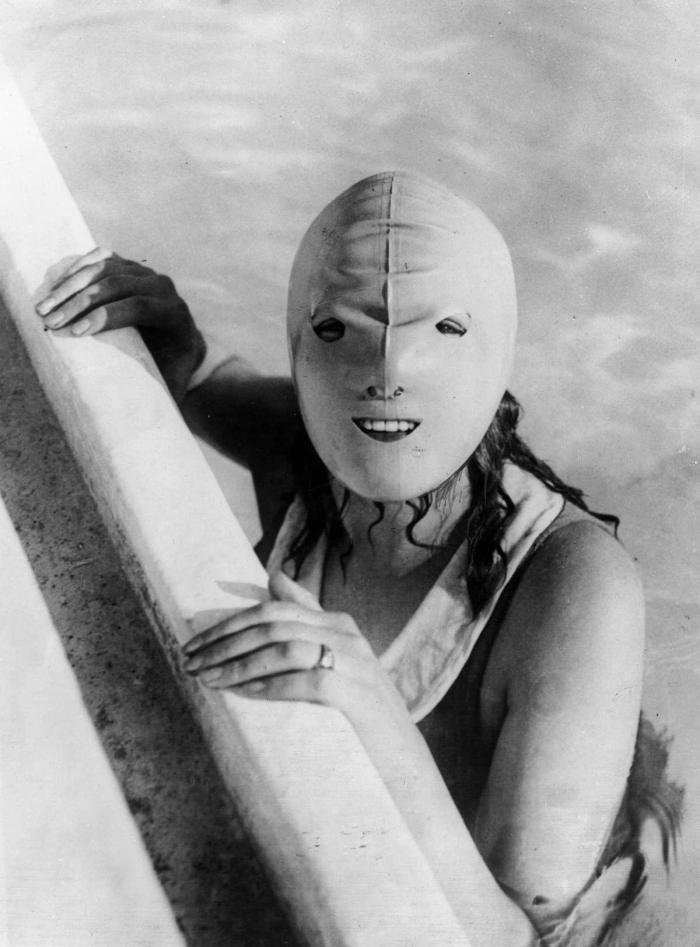 Plus also a few others. Among them a rather fetching lace number from the Battle of the Bulge (WW2, 1944):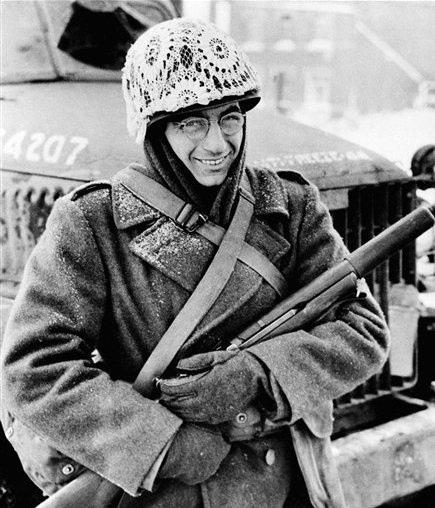 The caption reads:
"Sgt William Furia of Philadelphia, PA, wears a piece of a fancy lace curtain for a helmet cover. Starting as a joke, the lace decoration has proven practical as snow-camouflage cover in Luxembourg"

- The Windsor Daily Star – Feb 9, 1945
+
Then this, a photo of Dan Gurney sporting the first ever full-faced motorcycle helmet, back in 1960: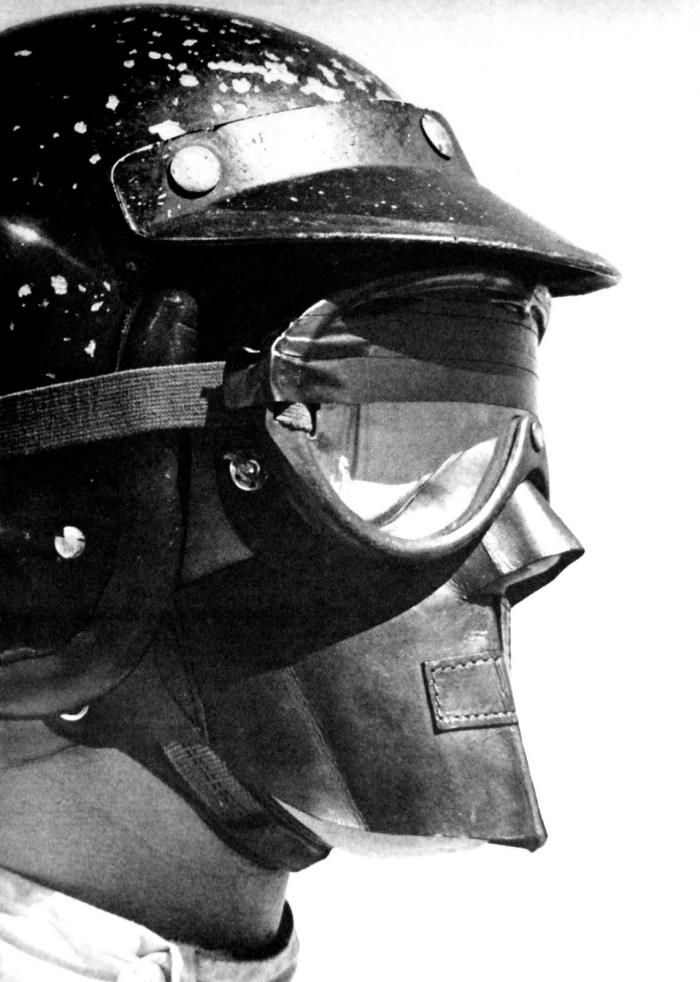 The caption reads:
'Dan worked with Bell Helmets in California where he helped to develop the first full face helmet. He had seen motorcycle racers wear similar ones at Ascot Raceway in California. Dan wore the first full face helmet at Indianapolis in 1968 and then also introduced it to Formula I racing at the British and German Grand Prix in 1968.'
- Evi Gurney, via The Chicane
+
And finally, this creepily fascinating pair of recue masks, dated from between the mid-1800s and WWI.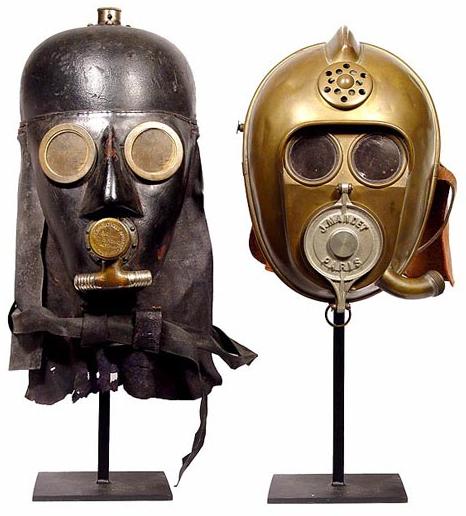 The caption reads:
"The black leather helmet on the left is labeled "Respirations Apparat" by "G.B.Konic Altona," and was made in Hamburg, Germany.
"The brass, three-quarter face mask to its right was made in Paris by J. Mandet. This type of breathing mask had a very simple apparatus, allowing only a short range of operation. When used, air would be forced into the helmet through no more than 13 meters of flexible tubing by means of a bellows operated remotely from the outside.
"Both of these masks have mica lenses to help protect the eyes from heat.
One well-known 19th-century manufacturer was named Vajen-Bader"

- Steve Erenberg
51.529956
-0.221059