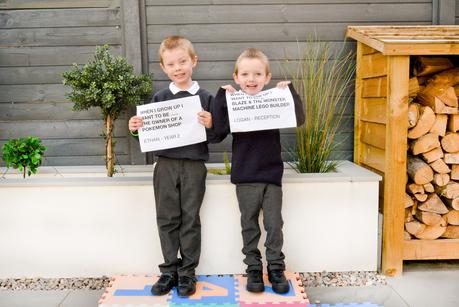 It's a new school year, it's that time of year where our social media feeds get filled with pictures of children smiling in their smart new uniforms whilst stood on the doorstep of their home. A few will mumble and mutter about how they'd rather not see so many children in uniforms covering their feeds. But please do stop for a minute and allow us this moment to proudly and emotionally share our photos of our children as they embark on the next chapter of their lives and as we as their parents do too. 
It's not just the children that are having to be brave on the first day of school, us parents have to bravely hold back the tears as we guide our children - our babies who we've given everything to since before they even entered the world, into the school gates - a place not yet familiar and into the care of their brand new teacher. 
For years we've held on to their little hand, pouring our hearts and our souls into consistently guiding, teaching and protecting (and constantly questioning whether or not we're doing it right). And so suddenly the school years have arrived before us and as if by sudden we're forced to let go, to trust, to be brave. To hope that they are able to make friends easily, able to open their lunchbox contents okay, to use the toilet without help, to feel that they can ask for help when it's needed, to speak up if they fall behind with something.
We effectively hand over a piece of our heart, the biggest piece, and we pray that it'll carry on beating just as well as it was with us until we come back.
And it doesn't matter how tricky the summer holidays might have been, how ready they and we are for it and how desperately we need that routine in place. Because there's nothing quite as bittersweet as coming home to an empty house during the day - on one hand, we've needed to hear ourselves think for longer than we can remember, but on the other hand, the silence can be a bit painful. 
There's no denying the change of lifestyle that comes with our little ones starting school. It's the start of a new chapter and sometimes us parents aren't quite ready for it, even if we have had years to prepare for it. To go from existing pretty much entirely as 'Mummy' or 'Daddy' for years to suddenly having to find out who we are again outside of that can feel a little or a lot overwhelming. It's this time that we need to remember to be extra kind to ourselves. 
Of course we know that it's us parents that will worry about the start of school more than our children will. They may have a few tears as we leave, but we know that these will likely be just a few nervous tears and that the teachers will do all that they can to make our children feel safe, secure and happy in their new school setting. 
We know in our hearts that our little people will ask for help when they need it and that the teachers will recognize when they need to help with their lunchboxes, the toilet or encouragement with making new friends and learning new things. 
We know that our children will thrive, grow and develop and become the wonderful people that they are destined to be. But even so, it can still just be that little bit difficult to work out exactly where the time between holding them in our arms as newborns to taking them in for their first day of school has gone. 
And so when you see us sharing our children's first day of school pictures online, please do remember to be kind because we're feeling ALL of the emotions as our tiny people embark on the start of their new school journey. After all, they are starting a new chapter and so too are we.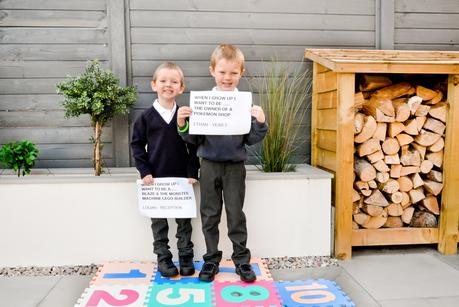 Thank you for reading.   Alex xo