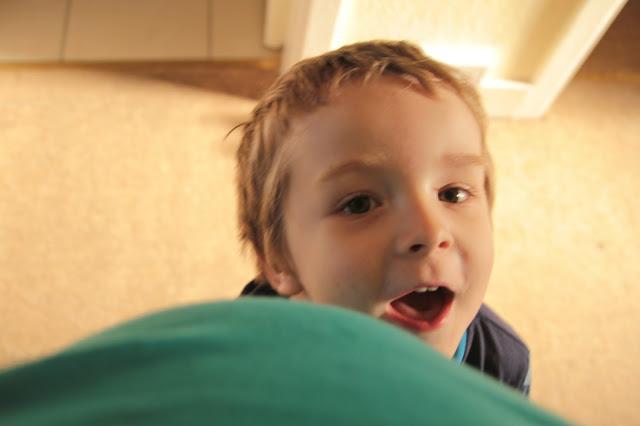 I'm going to be honest here: I was utterly dreading having another baby when Roman was three...but I honestly think it's the best age. He's out of nappies, has stopped breastfeeding, can get excited about going to scans and appointments, keeps quiet and listens intently at the appointments, doesn't get scared by needles AT ALL, loves to watch everything midwives and doctors do and he loves to tell me about all the things he'll share with his brother; including changing his nappies (yep) and teaching him how to use the toilet.


Well a few days ago he'd found that I'd packed away one of his shirts (that he'd been gifted for his Christmas one year) with a digger on it and he said, "Can I wear that?" I told him he could but I said that if it didn't fit would he give it to baby brother? Well...he didn't even want to try it on after that. "I'm a big boy, NOT A BABY!" he told me, backing off when I brought the shirt to him. 




Yes, he really is a big boy these days.