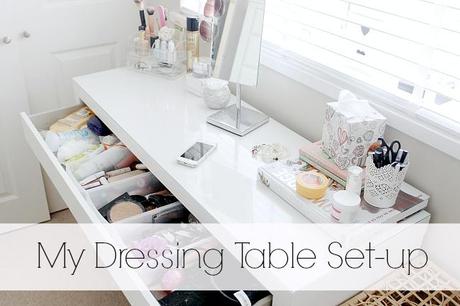 I never thought I'd be able to fit a dressing table in to our bedroom when we moved, but being the masters of squeezing as much out of a room that we possibly can, we managed to fit one in. We brought the 
IKEA MALM dressing table
 (£95) and I have to say it has been brilliant - there's lot of space on the top for a mirror (we still need to buy the one we have our eye on!), make up brush holders and pots, acrylic storage, etc etc. And there's also lots of space inside the drawer too, to keep loose make-up, hair spray, deodorant etc. And of course I love the colour, white is my favorite color as many of you know! And the glass top for that modern effect is very me!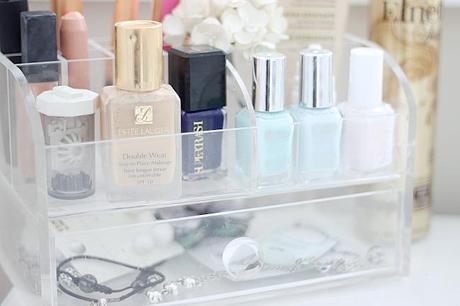 I'm really into acrylic storage, there's just something about it. This one that loves on my dressing table is from BHS (one of my favorite homeward stores) and was actually quite cheap. Acrylic storage, in my opinion, looks great and is great for storing lots of little bits in. I have a selection of my current, most worn, nail polishes, my favorite foundation and then my make up brushes in the back. I use the bottom drawer for my everyday jewelry.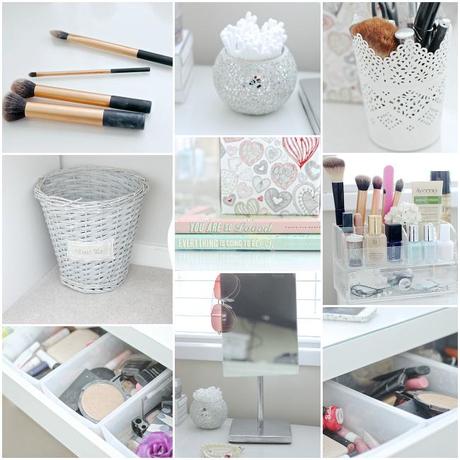 You all know what I'm like for taking photos -  I take so many and then spam you all with them here on my blog - so I have made this little collage just to give you more of an insight as to what else I keep on and around my dressing table. The separators inside the drawer are actually mini-drawers from a set that we had. You know those set of 3 or 5 plastic mini-drawers you can buy super-cheap.. well I just took them apart and used them inside of my dressing table drawer to separate different types of make-up.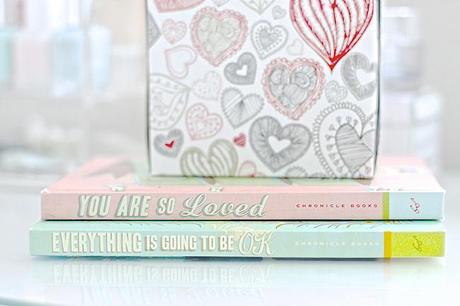 These books are awesome for inspiration and a quick pick me up. I brought them for really cheap off of Amazon. after seeing them on Zoellas blog and I keep the on my dressing table so they're there if I want to have a quick flick through them. They're actually going to be featured in my monthly favourites post which I will be working on soon.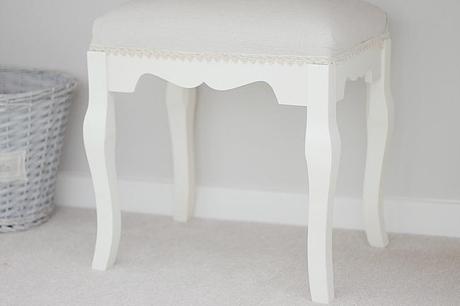 My dressing table stool is new and is from Country Baskets. (Again this is another fantastic place to shop for beautiful homeware pieces). I've said before that I like the mix of modern decor with the sort of shabby chic look and I find that this stool works perfectly with my modern dressing table to give the effect that I really like. 
What do you think to my dressing table set-up? Have you done a similar post, if so please leave the link below so I can have a little look :)
Subscribe to Bump To Baby by Email