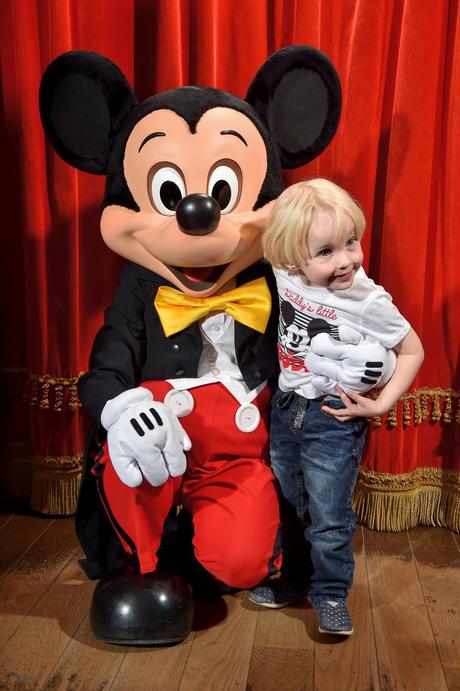 It's no secret that myself and my family are hardcore Disney fanatics!
Our trips to Disneyland Paris are some of our favorite memories of all time, and over the course of the 7 trips we've had there we've captured so many fantastic and memorable moments.
Today I thought I'd share some of my favourites memories of our Disney trips so far - if you're planning a trip to Disneyland Paris yourself soon I'd highly recommend trying to meet some of these characters and doing the experiences I talk about in this post, they make for some truly fantastic memories!
Don't forget to check out my Disneyland Paris tips section while you're here too!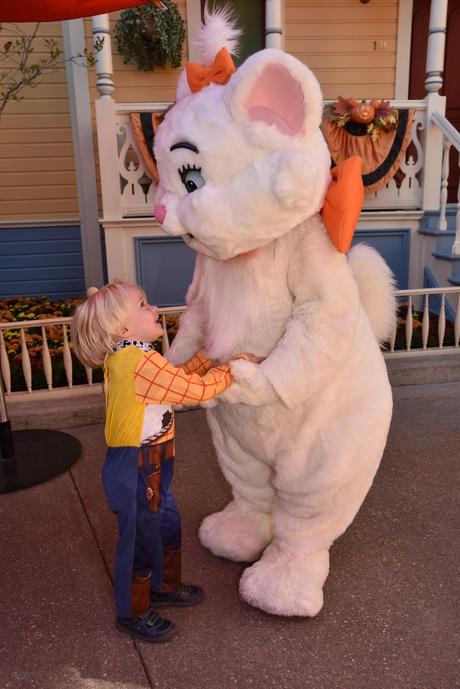 Marie from Aristocats is one of my all-time favorite characters to meet in the parks! She only comes out at certain times of year and her bow is usually themed to fit the season - we met her during the Halloween season, infact she was one of the very first characters we ever had a Meet & Greet with which is probably why she's one of my favourites, and so she was wearing an orange bow to match the Hallowe'en decor.
She is great to interact with, full of mischief and just so adorable and snuggly when she gives you a cuddle too! My son adored her!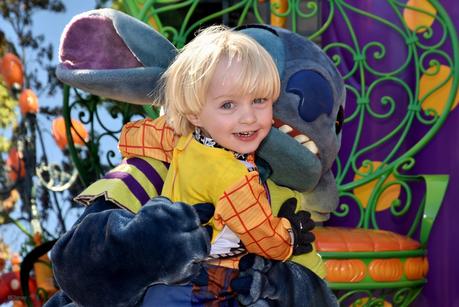 Meeting Stitch was another stand-out favorite memory from our first ever Disneyland Paris trip - my son had never actually Lilo & Stitch at the time but it didn't even matter as Stitch was just to great to interact with! This meet and greet was made particularly special as the photopass photographer managed to snap some fantastic natural shots of my son engaging with Stitch too, they remain some of my favorite Disney photos of all time.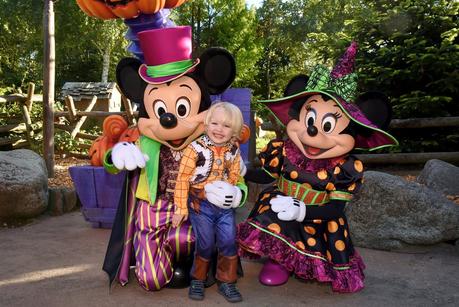 Meeting the characters in their special seasonal costumes is one of my favorite things to do - you can meet Mickey & Minnie in their traditional outfits any time you visit Disney, but these special seasonal costumes are only brought out occasionally and so it becomes a bit of a Collectors thing to try and get a photo with them in their various seasonal ensembles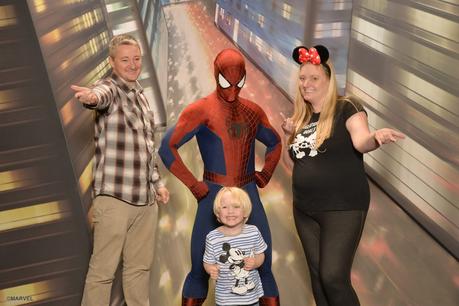 It's probably quite unusual given that I gave birth to three boys that superheroes have never really played much of a part in our lives, as none of the kids have ever been too interested in them but my eldest did have a very brief period of being quite in to Spiderman and Batman.
This few-month period happened to tie in with our Disney visit and so we took him to see Spiderman - and he was delighted!!
Sadly they've never been interested in seeing Spidey or any other super hero at the Disney parks since, but I'm glad we got to meet him this one time as seeing all the excited little ones in their Spiderman outfits in the queue was super adorable!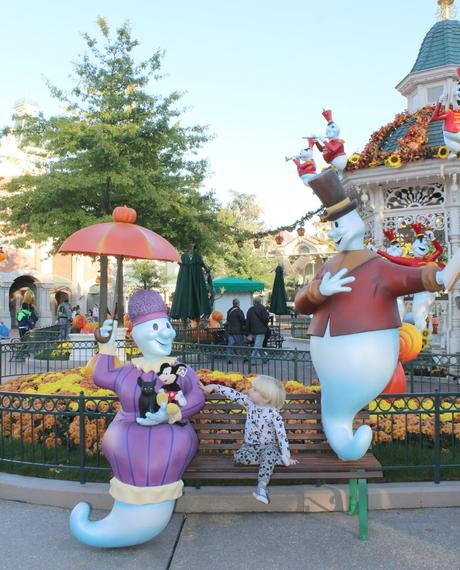 As well as meeting characters, it's also well worth making sure you get plenty of photos with the props and decor around the park when you visit during a special season too.
Halloween is my absolute favorite time to visit because I think Disney do it so well - the Halloween decor is exceptional and I personally think the parks looks even more gorgeous at Halloween than it does at Christmas!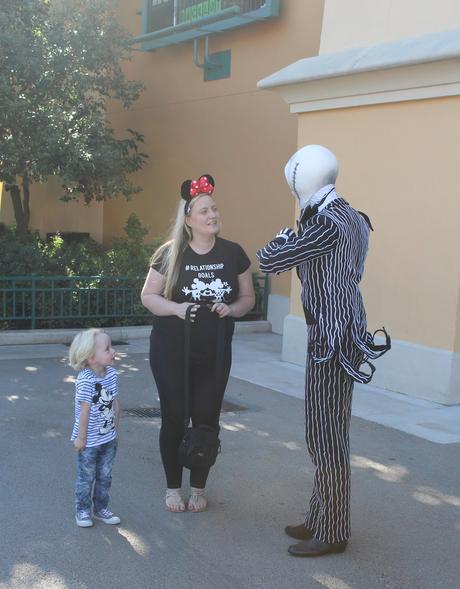 Although this isn't the best photo of all time, it represents one of my favorite memories of our trips to Disney. We were strolling in to Walt Disney Studios for the first time at the same as Jack Skellington happened to appear just in front of the main Studios building - there was nobody else around at all, so we managed to have a chat with him totally on our own for a good 5 minutes before anyone else appeared! Very rare in Disneyland!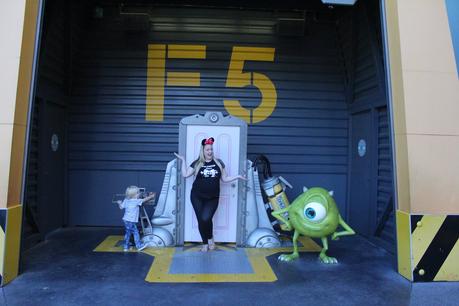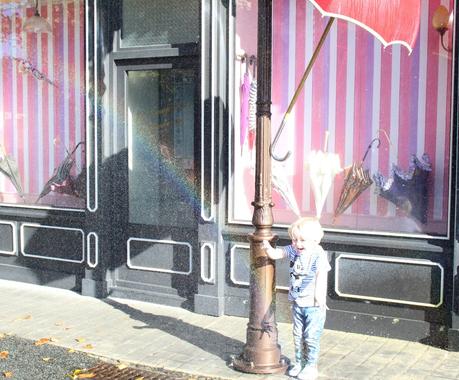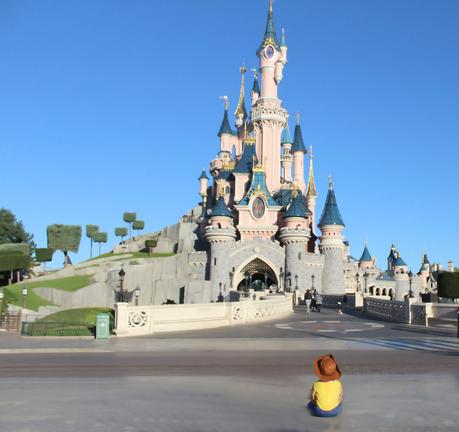 Photos taken around the park are also just as lovely to look back on as the photos with characters. The ones above are particular favourites of mine, I love the rainbow that appeared on the middle image and the photo above was taken during a very rare quiet moment in front of the castle during extra magic hours.
Extra magic hours is the perfect chance to get some castle photos without tons of people around!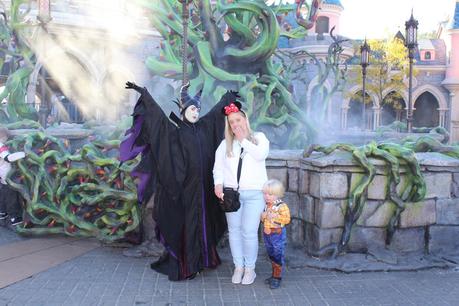 Maleficent is one of the more unusual characters to meet at Disneyland, she usually only makes appearances during the Halloween season. She's another of my favorite meet & greets as she is always perfectly in character - last time we met her she asked the children if they'd seen Aurora anywhere and if they did, would they please let her know as she had a special gift for her! The kids were so enthralled by her!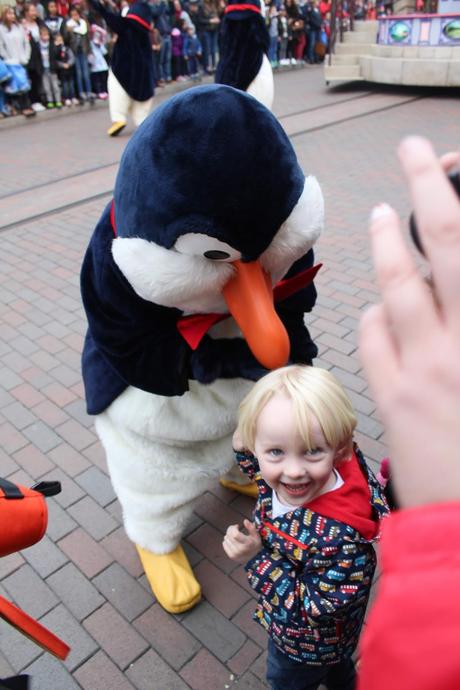 One of the most heart-melting experiences at Disney is when characters come out of the parade to interact with your child.
It's happened to us on a few occasions now - once when Piglet came running over to give the kids a hug, and once when Kristoff came over to give Noah a kiss on the cheek but sadly I wasn't quick enough with the camera to capture those moments - I did manage to catch a snap of one of Mary Poppins penguins coming over to say Hello to Tyne though and as you can see, he was delighted!
So magical!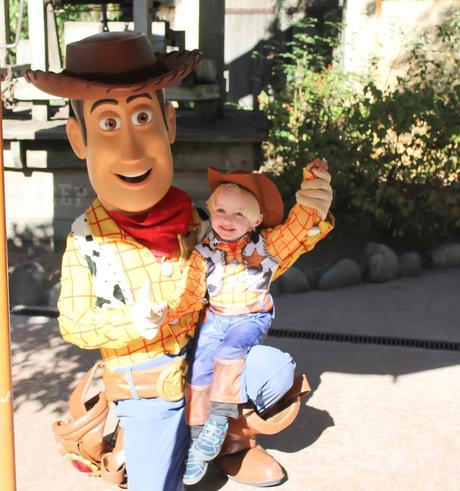 For extra special interaction with the characters, it's always worth dressing your little ones up in their favorite characters costumes - the moment that Tyne met Woody while dressed at him will always be one of my favorite ever moments and made for the most adorable photos!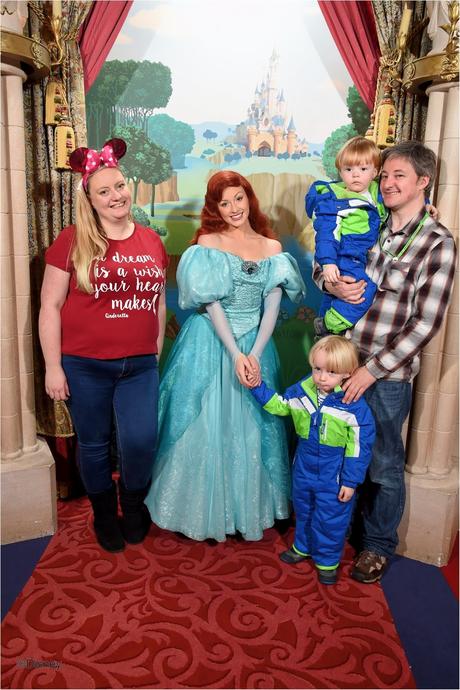 Although the queues at Princess Pavillion can be very long, the interactions with the princesses and the chance to have a photo taken with them is always well worth the wait in my opinion.
We've met Aurora, Tiana, Cinderella and Belle at the Princess Pavillion but Ariel was my favorite - she spent quite while chatting to the kids, and her bubble-covered autograph in their book was very cute too!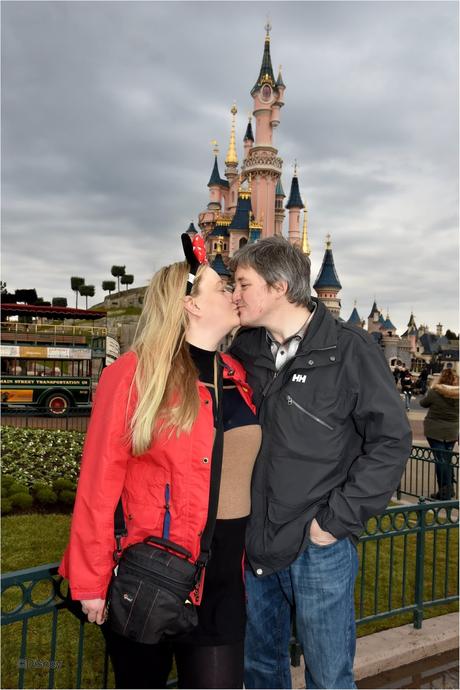 If you're ever lucky enough to spot a Photopass photographer in front of the castle, be sure to get a photo taken as they are really special - it's tricky to get a decent castle photo yourself as the area is always very crowded, but the photopass photographers know exactly how to get that magical shot!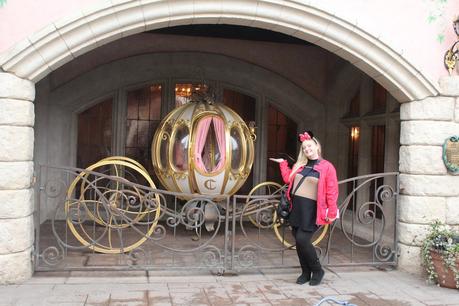 There are so many great photo props dotted around the Disneyland parks, so it's always worth spending some time just exploring and seeing what you stumble across.
Cinderella's carriage is somewhat hidden away, near the Auberge De Cendrillon restaurant - inside the castle courtyard. It's a lovely spot for a snap!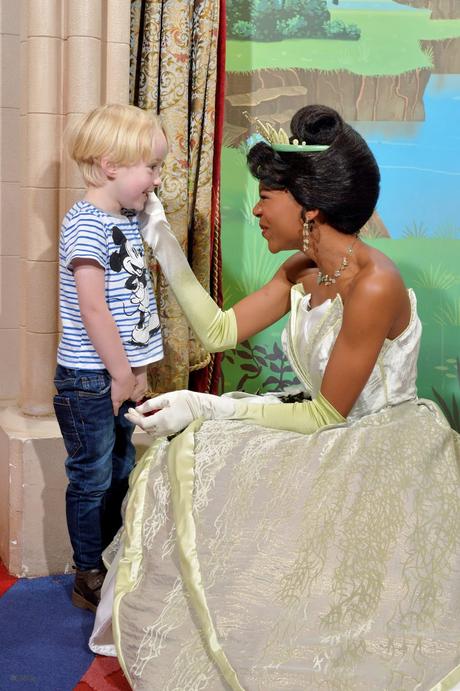 This natural photo taken mid-chat is one of my all time favourites because my eldest son had been so insistent that he wasn't interested in meeting a Princess - but as soon as he got inside, Princess Tiana charmed him immediately and he was completely awe struck by her! The interaction between them was the cutest!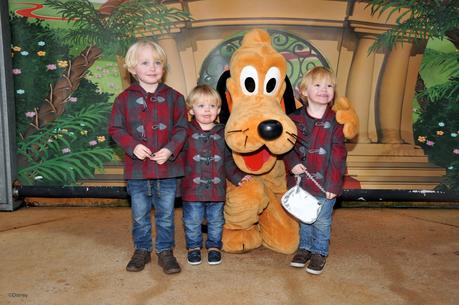 The traditional Disney characters have always been my kids favourites and there's something so magical about simple photos taken with those timeless characters that  I just love! This was taken in Walt Disney Studios courtyard, the queue here is usually quite short but the character interaction and photos are always top notch!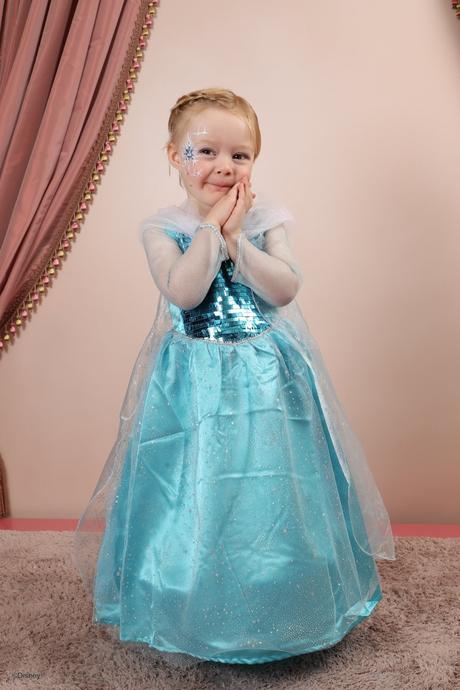 The Princess makeover experience at Bibbidi Bobbidi Boutique inside Disneyland Hotel was a real highlight for my middle child, she was made to feel really special and adored every second of her makeover - the photos they took afterward remain some of my favorite ones ever.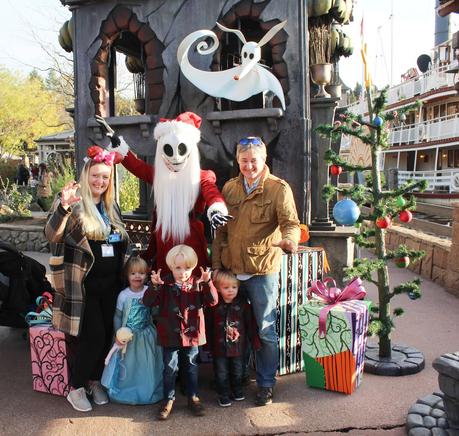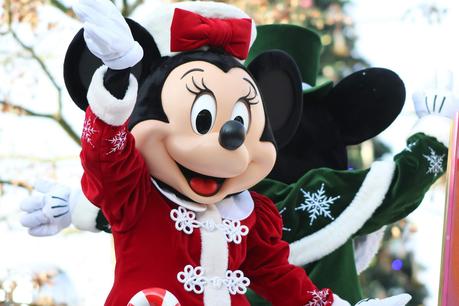 Again, seeing the characters in their seasonal attire is always a highlight and as well as taking these photos during meet & greets I also love to get some snaps of them during the parade too using my zoom lens.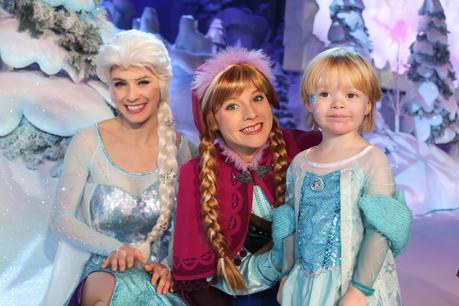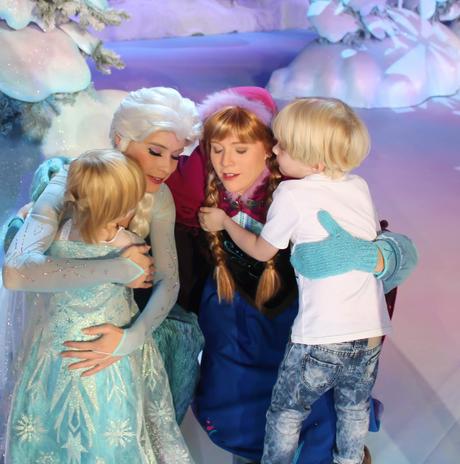 Meeting Elsa & Anna on stage after the Frozen Sing A Long was one of my favorite ever Disney moments, as it was just so magical for the children - unfortunately Sailor was too shy to get involved but Noah & Sailor both loved it!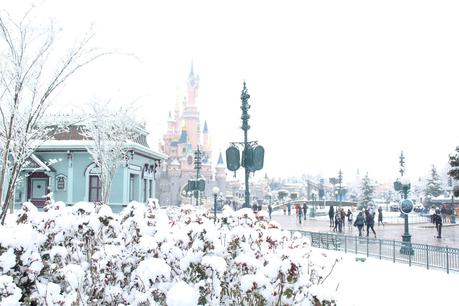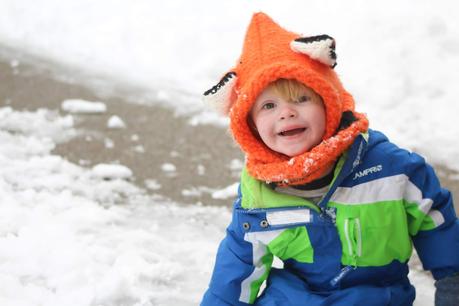 As much as it can be a bit of a pain, when the snow hits Disneyland Paris it does make things look even more beautiful than usual - and the kids adore it when it snows there too!
We've had snow at Disneyland Paris during our visits twice, once in January and once in February.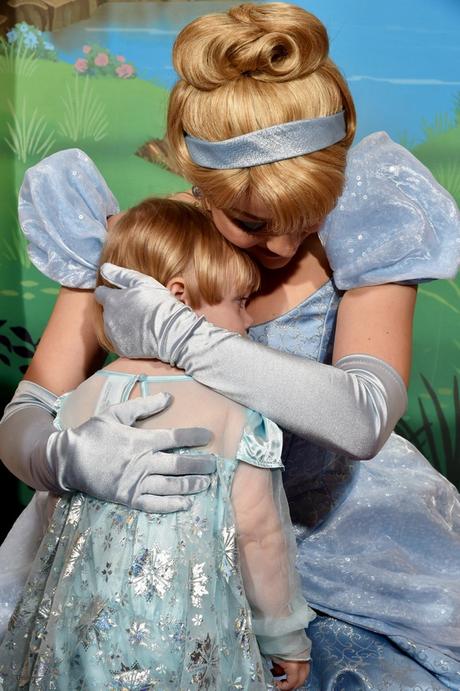 This was another magical natural interaction caught on camera during a character meet at the Princess Pavillion - my heart melts every time I see it!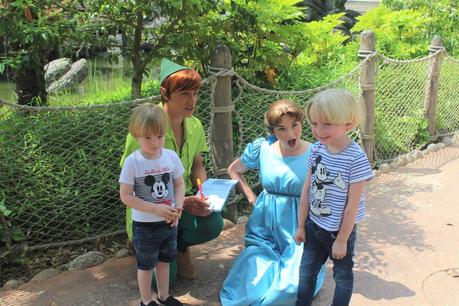 I love this particular photo because it caught a hilarious look on my eldest sons face and a comical reaction from Wendy too! She'd just asked him if he was on the Lost Boys team or Captain Hooks team, and he replied that he was on Hooks side - I love these little interactions that really bring the Disney magic to life!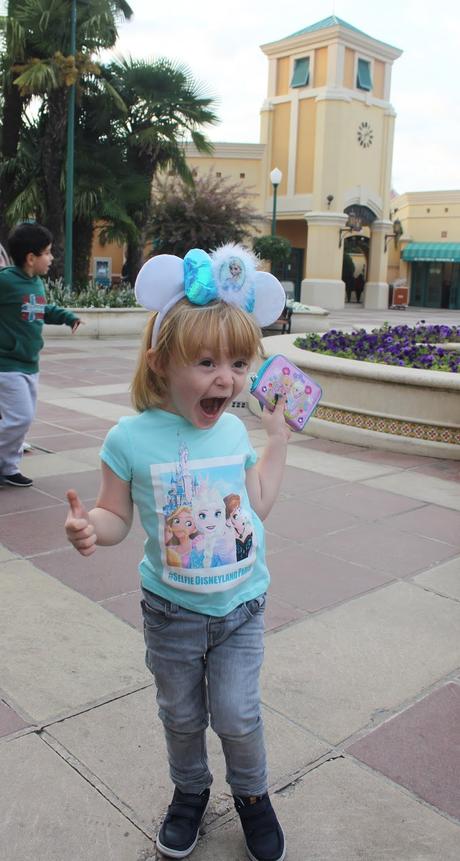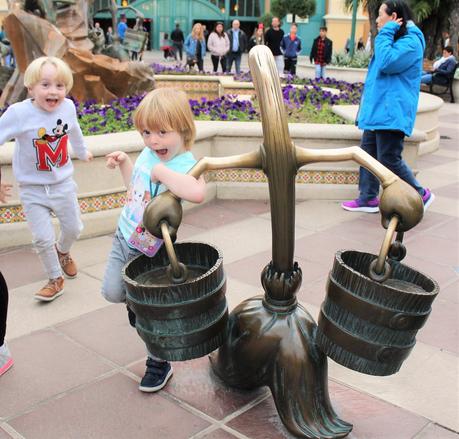 The two photos above really capture the excitement of being at Disney for me - there is really nothing else quite like it if your little ones are Disney fans!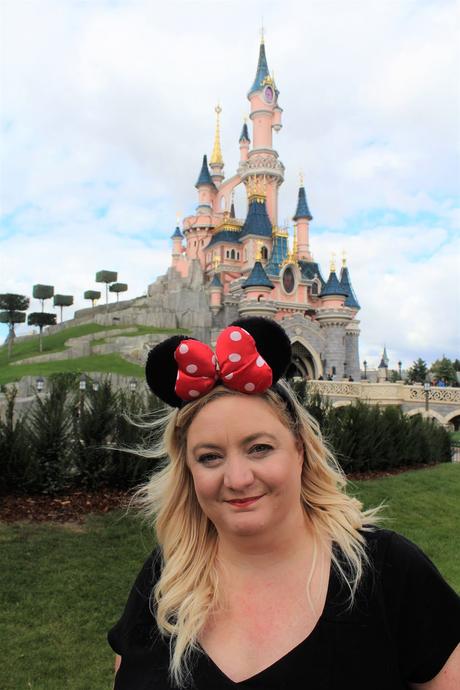 I rarely remember to make any effort to take a photo of myself while we're at Disney as of course I'm always focused on getting photos of the children, but this snap taken in front of the castle is one of my favourites and I always use it as my profile pic for social media now! You can't beat a castle selfie!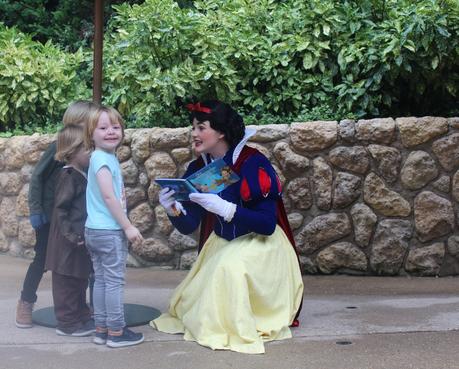 Whenever the kids are meeting characters, it's always worth just snapping away at random as you sometimes manage to capture a moment - this was one of those occasions when Noah just happened to glance over at me with a look of absolute delight! SO adorable!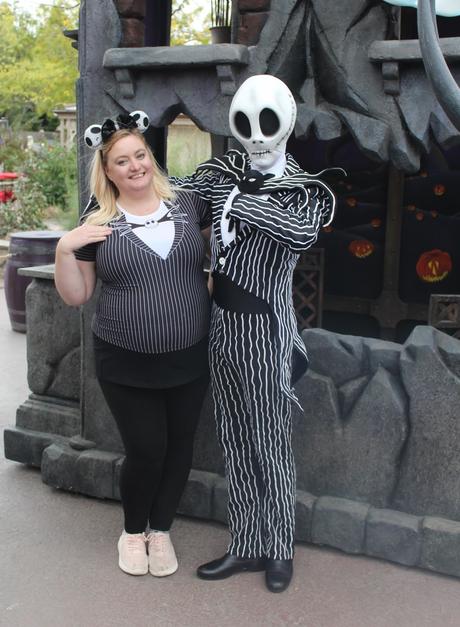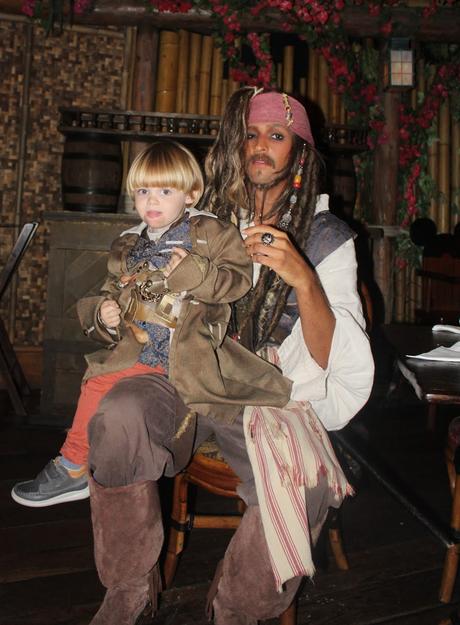 More examples of meeting characters while dressed up as them! It really does make the interaction even more entertaining.
Unfortunately adults aren't permitted to wear costumes in the park, but we can Disney bound which involves dressing in a similar style to a character - this was me in Jack Skellington Disney bound, he was very appreciate of my efforts!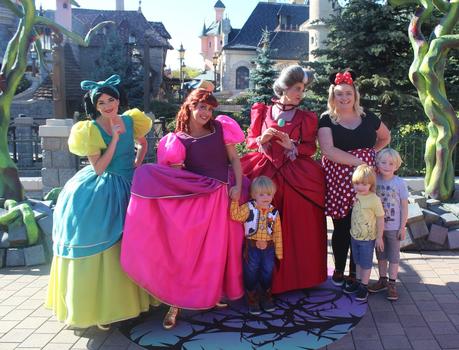 Everyone has their Dream Meet and for me, it had always been the Wicked Stepmother and the Ugly Step Sisters so I was delighted to get to meet them last Halloween - the interaction was fantastic and I love their poses in the photo we took!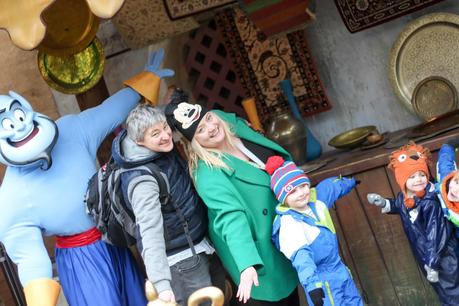 And finally - you just can't beat a full family snap at Disneyland! The photographers are always happy to take photos for you, and will often encourage you to try certain poses - let go of your inhibitions and just get into the spirit of things as it makes for really fun photos that you'll love looking back on!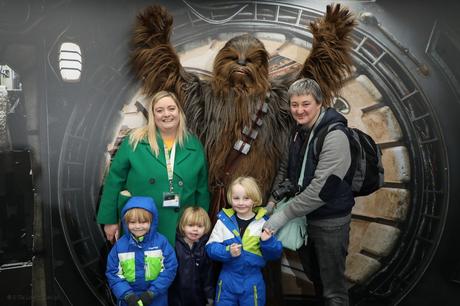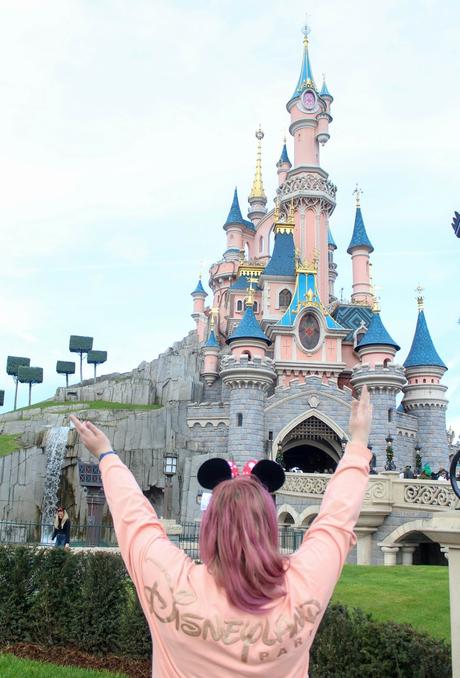 So those are our favorite Disney photos and memories from our trips to Disneyland Paris - I'm so excited for our first ever trip to Walt Disney World Florida later this year and can't wait to see what photos we manage to get there!
If you enjoy my blog, please consider following me on Bloglovin'