I'm a big believer in talking about emotions and opening up. I believe that there is no shame in saying when you feel sad or angry or scared, just as there's no shame in saying when you feel happy or excited. Emotions are part of being human and opening up about our different emotions helps up to build warm trusting relationships with both our family and our friends.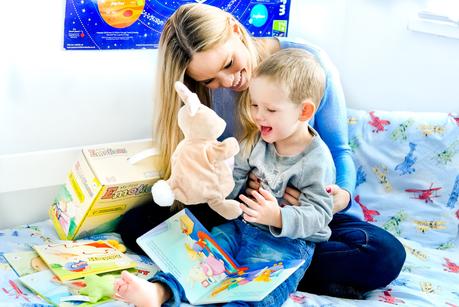 As a Mum, I will always encourage my boys to understand and explore their emotions and never be afraid to admit how they are feeling. It's something that is so important to me, as I hope it will mean that as they grow older they will always feel like they can come to me or their Dad or to someone else if they need someone to talk to.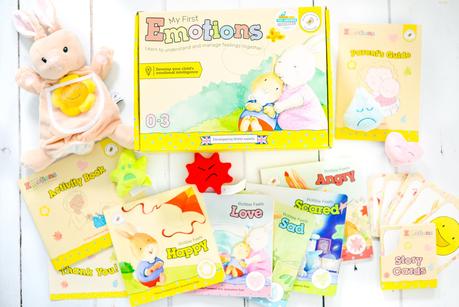 For the last few weeks, we have been testing My First Emotions - an amazing multisensory early childhood resource designed to help little ones learn, understand and manage emotions, from birth onwards. The box includes storybooks, a puppet rabbit named Robbie who is the main character in the books, 5 toys which have different emotions on and can be placed in the puppet's pocket, 30 story cards to help encourage you and your child to talk more about emotions and make up your own stories, an activity books which provides around 60 different activity ideas to do with your child and a parents guide which helps you to understand how to use the set, but also guides you on ways you can talk about emotions and discusses different emotional milestones that your baby may reach at different ages.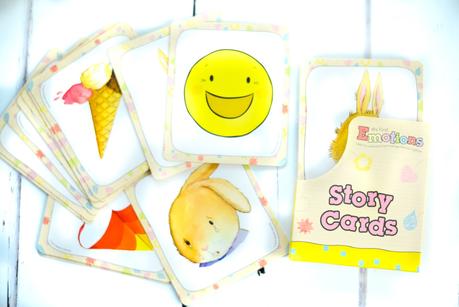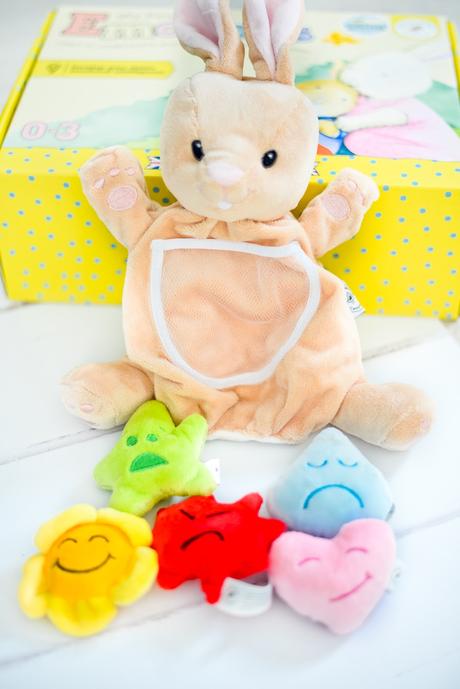 When we first opened the set I was really surprised at how much thought had clearly gone into it, not just with the stories and the emotion toys and the cards, but even the activity book that comes with it and the parent's guide. It was instantly clear that a lot of research has gone into writing the parents guide as it offers a lot of really useful information and advice around recognising and understanding different emotions in your child.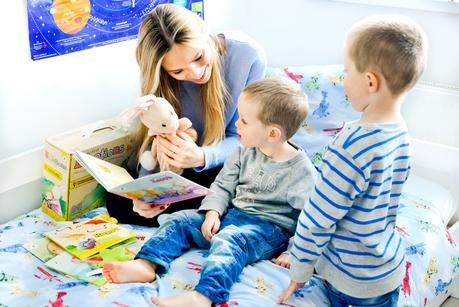 The activity book is laid out in a fantastic format with clear indicators on what age group the activity is intended for (i.e. 0-3, 6m+, 18m+). There are great visuals in the book to guide you on what the activity entails and there are also little icons above each one to tell you the main areas of emotional development that the activity is relevant to. I think the activity book is a great inclusion to the box, not only to help you do more with the kit but also to give parents some fantastic ideas for things to do with their young babies. I know that I used to find it hard to continually come up with different activities to do with my boys around six months, so the activities in the book are really useful.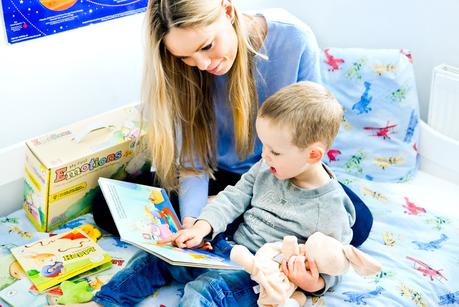 In terms of the stories, the books are hardback books and have a great quality feel to them - they definitely feel like they are going to last a long time. They are the perfect length to hold my little boy's attention and the pictures in the books are fantastic and really engaging too. The stories follow a rabbit called Robbie and they explore his different emotions in five different books. The puppet and five emotion toys can be used alongside the books and this this helps to make the books even more fun and engaging. I really like that each story is not too long but that it still perfectly gets across the message and explores what each emotion feels like.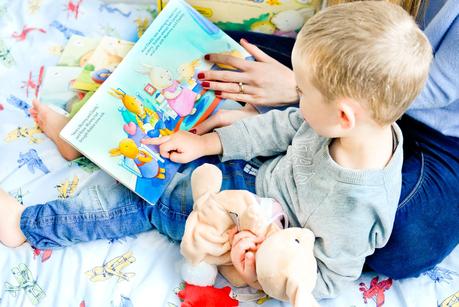 Overall we absolutely love the My First Emotions box set, I think it's incredible in so many ways, from the quality of the products inside to the well thought out, incredibly well researched and easy-to-read guide and activity books. I love that everything can be used as early as birth and though it's recommended until around three years old, my four-year-old Son was really interested in the stories and the cards. I really like that the set offers so many different opportunities to engage with your little one and so many different activity ideas. It would be brilliant to perhaps see those activities come to life via short youtube videos to run alongside the box. There is currently online content including songs, music and expert advice over available on their website when you buy the box, but I really think youtube clips showing some of the activities would help add even more to the brand and the box.
If you're looking for something that will help you to help develop your child's emotional intelligence and something that you can play with over and over again and in lots of different ways for the next few years, I really would recommend My First Emotions as we've really enjoyed it ourselves and I know that we will continue to. If you'd like to, then you can find out more about My First Emotions at skylarkenglish.com/my-first-emotions and use the code 'ale10' to get £10 off.


Thank you for reading. 

Alex xo

Please don't forget to leave me a comment below and share this if you've enjoyed it. ♡

Save

Save