godlessnurse:
It just doesn't get any better than this. Nurse on, mamas. And get rid of that ridiculous cover.

Originally posted on OneGoodDad: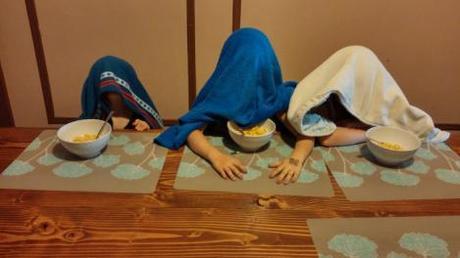 In honor of National Breastfeeding month, I made my kids eat their lunch under a blanket just like the old days of when they were infants. It turns out it isn't the ideal way to eat. Who knew?
Other posts on breastfeeding that you might enjoy:
A Dad's Thoughts During National Breastfeeding Month
Reaction to the Time's Breastfeeding Cover
View original