I have a collection of three lip balms/butters I always use which I wanted to share with you and review for you today.   One is a balm, and the other two are butters.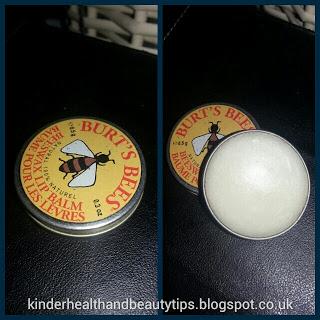 Burt's Bees Beeswax Lip Balm
This comes in a 8.5g tin of product,  costing £3.99 ish.  It is a clear balm, and after application on your lips you can barely feel it.  You feel the cooling, tingling sensation of the peppermint oil in it more than the balm itself.   Very refreshing.
I find it doesn't last long on your lips, so if you like a balm which you can barely feel and are not a fan of stickiness, this is one for you.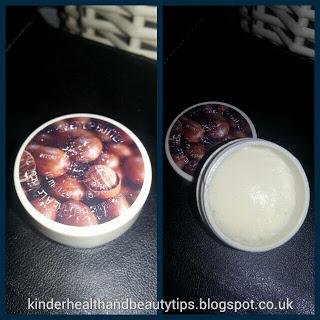 The Body Shop Shea Butter Lip Butter
I have been using this for a couple of years now.  It's a nice lip butter, quite thick in consistency, it comes in a  little tub of 10ml of product,  costing £5 ish.  Containing shea butter, this is very moisturising.
Upon application it leaves a subtle milky-white color on the lips.  It smells really nice.
I just find that the texture can 

be a little gritty sometimes (kinda hard to describe!).  Also, for some reason it doesn't last long on my lips, so I am applying it often.


Overall,  a nice lip butter.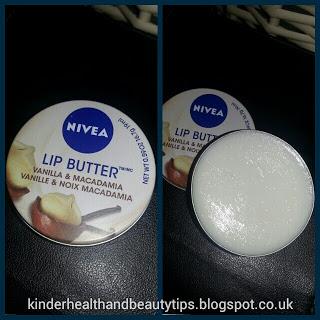 Nivea Vanilla & Macadamia Lip Butter
This is a new purchase and a new love!  This is definitely my favourite!
It smells SUPER yummy, is lovely and soft on the lips, and really does hydrate them.  It has a creamy consistency, and goes on smoothly on the lips.  It's not greasy like petroleum jelly, and lasts a long time on the lips.
It comes in a 16.7g tin of product, costing £2.55 ish.   It's the cheapest of the three and definitely worth getting if you want one to hydrate your lips.
And now a tip of the day!
Did you know....you can use lip balm on your eyelashes and eyebrows to smooth and groom, as well as hydrate them?  Yes that little lip balm can multi-task!  I haven't tried it with a lip balm as such, but I HAVE tried it with a lip butter, and it really does work!
I find the high content of petroleum jelly in lip balms irritate my eyes, whereas the lip butters really are so moisturising for my lashes!
Give it a try!  Let me know if you try it!
What's your favorite lip balm/butter?