My Post, THE MILONGUERO WAY, From Years Ago Turns Up On Another Site
...but at least they cited the source of this blog!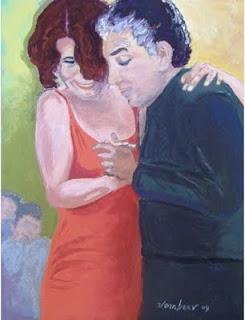 click to read:
Buenos Aires Spanish Classes in Palermo
Because of researching my new book, MILONGUERO, I just happened to run across the swiping of my own article. Ah well, that's the internet!
Here's one of the photos that goes with the article: