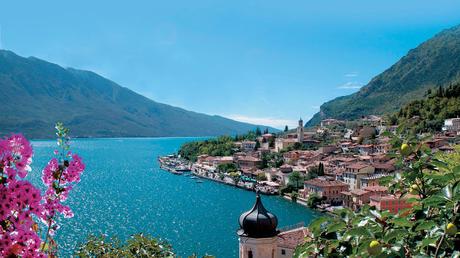 Italy is one of the best places to visit on earth, blessed with a stunning landscape that is hugely diverse – rugged in some, smooth and rolling in others. Around the area of the northern Italian lakes, the mild microclimate makes it ideal to visit year round, especially for those who are taking a break from bustling city life. Nature and park holidays abound in Italy and they are worth visiting. In order to truly enjoy your vacation and get to intimately discover a genuine Italian lifestyle and culture, Country Holidays recommend staying in villas or agriturismo located in the countryside. You can always find the perfect abode for your stay whether you visit a part of the northern regions or the entire place.
The Lombardy Lakes
Being Italy's richest region, Lombardy sees a big number of tourists the whole year long, given the fact that it shares its borders as well as culture with other neighboring European countries. Despite the fast rise in economic and industrial development, the stunning scenery that can be found around the so-called Italian Lakes is remarkable up to present. Any traveler will be seduced by the beauty of Lakes Maggiore, Garda, and Como. The colorful, buzzing, yet tranquil panorama captivates the heart – boats bobbing on the quay, rosy red camellias abloom on well-tended gardens, palaces dotting the Borromean Gulf, numerous churches clinging to cliff faces and luxurious hotels lining the waterfront with the Alps in the background. Ah, the sheer beauty of it all! You won't be surprised why the rich and the famous love the place.
A lot of events are held each year around the Lake regions. A marathon around Lake Garda is held annually, for example. This is a spectacular way to compete in a high-level sporting event as well as to experience the hospitality by the villages around the lake and other places nearby. It would also be great to visit Lake Garda during the time of the Mandrea Music Festival. This lake is ideal for families who love to windsurf, hike, cycle and go riding on horses. Bring your kids to the 'Hundred Valleys' by rail to have a picnic in gardens, explore the Borromean Islands or bobsled high in the mountains.
On Lake Como, you and your children will love to visit the Exhibition of Nativity Craft from December 1 to January 31 in Lecco. You can also climb up the hills or go on bikes as you follow the trails that lead to Lenno or Villa Olmo for some lakeside swimming. In Gravedona, enjoy waterskiing or zipping around in a zodiac.
On Lake Maggiore, the Locarno International Film Festival is held every August which showcases the latest films made by the best directors from Europe. This attracts celebrities from New York and Hollywood. It is also home to many folk and music festivals. Other activities such as arts and crafts markets and boat races and festivals of saints fill up the summer schedules.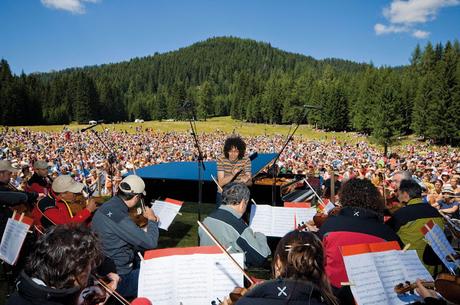 Trentino Alto Adige
Located on the northernmost part of Italy and bordering the countries of Austria and Switzerland, the Trentino Alto Adige territory stretches from the Adamello-Brenta range, the peaks of Ortles and Cevedale as far as to the most striking mountains in all of Europe, the Dolomites. Within this region can be found a breathtaking variety of landscapes that comprise snow-capped mountains, forests, verdant valleys, lakes and streams, picturesque little villages and the spires of the Dolomites in the background. It makes an enchanting, spectacular and unadulterated natural scenery that anybody is bound to appreciate.
Ski lovers find this place one of the cutting-edge destination to enjoy their passion as it offers hundreds of miles of ski slopes and resorts to have fun. Families and individual travelers are bound to enjoy the whole year round as the place is the perfect area for sports and nature activities such as skiing, fishing, camping, trekking, cycling, hiking and even mushroom-gathering. You can bring the whole family to have picnics outdoors.
For families with children, there are various organized activities as well as facilities that cater to kids. There is the Parchi Avventura of Caldaro, Dobbiaco and Colfosco where they can learn and discover nature. The natural Park Adamello Brenta also provides special activities which aims to teach about nature by utilizing games and entertainment with the help of local environmentalists.
Almost every village celebrates their traditions with the Festa in Vino being the biggest wine bash. This takes place from mid-May to mid-June along the South Tyrolean Wine Road and locals and tourists alike can enjoy tours, music, tastings and a lot of other activities. Make sure to be present when wine producers open their cellars on the final night, the Night of the Cellars.
Summer concerts are numerous but you might want to attend the Suoni delle Dolomiti for some folk, jazz and world music concerts by artists from across the globe. You hike with the artists to a chosen location then listen to the concert. During Christmas season, go to the historic centres of Bolzano and Trento to visit the Christmas markets that are held in the best Central European tradition. Let the yuletide spirit bring you cheer and a feeling of celebration s you pass by rows and rows of stalls of holiday delights. See here the video:https://www.youtube.com/watch?v=Wz5juFqGj9I
If you enjoy my blog, please consider following me on Bloglovin'