When decorating your baby's nursery, so many questions arise. Usually the main subject of conversation between expectant parents when it comes to the nursery is, 'What color shall we go for?' Some parents pick blues or pinks, but it's the neutrals that are increasingly becoming more and more popular. 
We actually opted for neutrals for Ethans' room and we love it. Asides from the wall color choice for a neutral room it's very important to keep the accessories in mind too. We picked out neutral coloured curtains and lovely neutral bedding set for the white cot. There are so many lovely options out there for bedding at the moment, The Little Green Sheep has some lovely organic options along with a whole range of beautiful items for the nursery and some adorable children's clocks that I have got my eye on for Ethan.
I'd always advise starting with the wall color as with any room and we discovered our perfect color through lots and lots of tester pots, annoying to keep on purchasing and trying but so worth it in the end when we discovered the 'one'.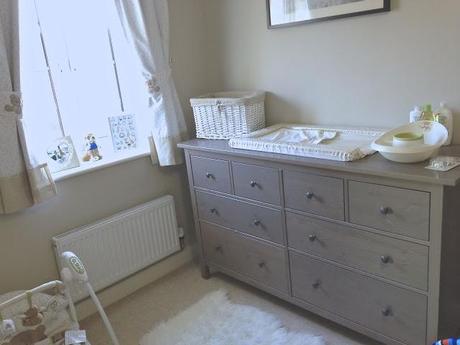 We actually did lots of research into neutral nurseries that we liked, googling images and searching websites and blogs for inspiration. I'd advise doing this and then using it to 'build' on to create your own   ideal nursery. 
Lastly, my final tip is something that doesn't just relate to the neutrals nurseries in the making, it can be used for any color and for any room. When it comes to photo frames and decor, why not print or create something yourself and then head over to your nearest IKEA to purchase a few cheap frames to frame them. The frames from there are so great for doing this, we've done it several times around our home just to add that personal touch. 
Have a look at Ethans nursery here.