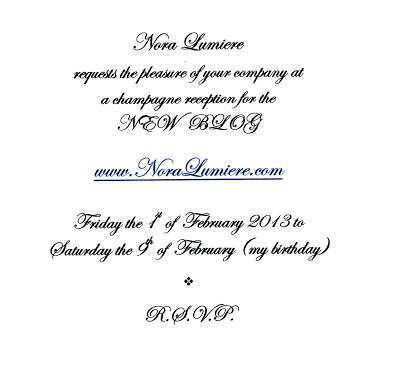 I had intended to set up a website which would incorporate both my blogs but, until I become a Wordpress whizz, the

ANIMATED, a Novel

blog will remain to be consulted by agents and publishers and this blog: ANIMATED WRITING will gradually drift off into cyber space so, before it does, be sure to jump over to th

e new

one

.
   The new blog may look the same as the old blog except for a new header and a domain name, however it will be more dynamic, explosive and uh, pivotal.
So, see you all of at the sumptuous virtual champagne reception starting tonight and culminating in a massive birthday bash with fireworks and

fun

on Saturday the 9th of February 2013.
If your name is on the guest list below,
Armie Hammer willpresent you with a silver goody bag of emeralds

a

fter you subscribe withthe Google reader, the orange RSS reader or the email subscription,then he'll escort you to the champagne terrace.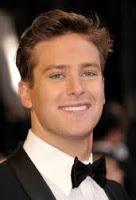 If your name is NOT on the guest list,
J.K. Rowling will write you a poem worth its weight in gold and escort you to the terrac

e
a

f

ter you've subscribed by orange RSS button, email or Google reader.
TO PARTY AND SUBSCRIBE, CLICK HERE:
www.noralumiere.com 
Rebecca Sutherland
Jeff Cook
Kelly Light
Ian Hopkinson
David Gilray
Eloi Champagne
Sarah Hilary
Helen Smith
Caroline Lacorbeau
Julie Musil
Roz Morris
Kurt Chambers
Jay Bee
Poetical Quill Souls
Carrie Clevenger
Pencils and Coffee
Livia Blackburne
Drawn To Be Wild
Groove Press
James Killick
Blu
Journaling Woman
Dana Carey
Jonahh Oesreich
Lynn Alpert
Margaret Hickman
Loni Edwards
Molly Campbell
Mike Cressy
Ethan Hurd
Laura Pauling
Shoon
Nicola McEldowney
Nikita Banerjee Bhagat
Stephen Brooks (Rubber Onion)
Amie Kaufman
Susu @newdaynewlesson
Sami
Hubert O'Hearn
Daniel Popescu
Tracy
Tanvi Karnik
Norris Carr
Dave
S.I. Ahmed
Muza Chan
Raquel Crusoe
B. Freret
ina
美花♥chiie♥
Farzana
Alex Cameron
Little Jo
Peggy
Adiba Smurf
Craftori
Who is Afraid of Miss Lovett?
   *