Welcome to a long overdue Recycled Project, and I look forward to sharing with you things that I create out of the things that we would normally recycle and give no thought to.
I will be doing a mixture of Art and Creativity and DIY projects that take my fancy.  If you want to see some of the previous projects you can find them HERE and there are a few more dotted around the blog which I will be gathering together into one place - though that's for another time.
Cardboard Bookshelf
I recently finished this bookcase, I am really proud of myself for making it.
It has truly been a labor of love and quite challenging at times but I persevered and here we have it finished, painted, distressed and ready for the purpose it was built. 
It started off as empty cardboard boxes, I got the basic plan from a youtuber HERE, with my limited Spanish followed along then went and added my own flair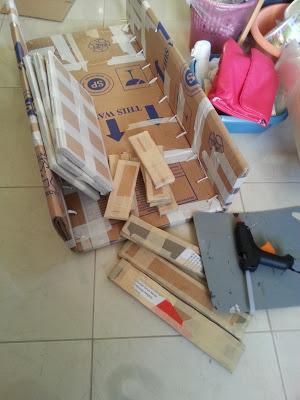 Putting it together was fun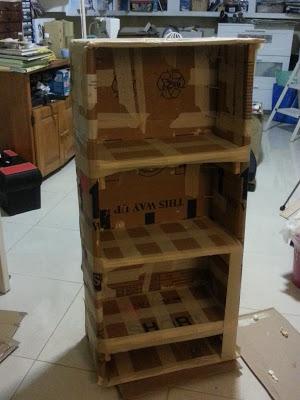 I added a shelf on top and a draw for smaller books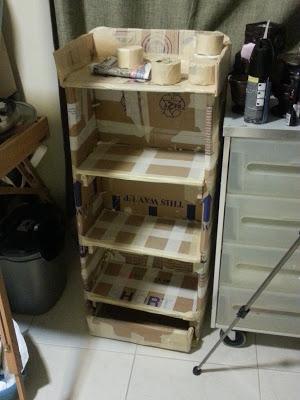 I made the feet out of masking tape tubes after they had been used on the structure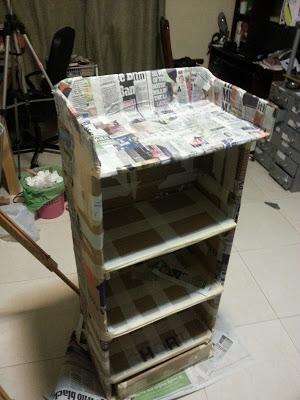 After covering most of it with paper, I decided to make some paper tubes and decorate the bookcase with these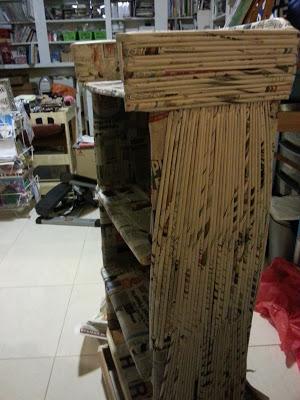 At the home stretch with painting, sealing and then embellishing with a gold rub-on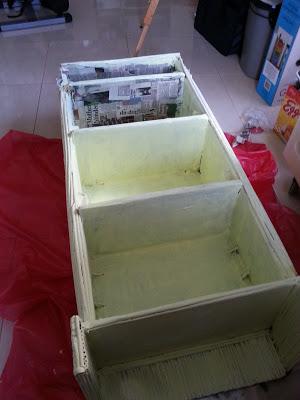 My bookcase is ready, this is how the draw turned out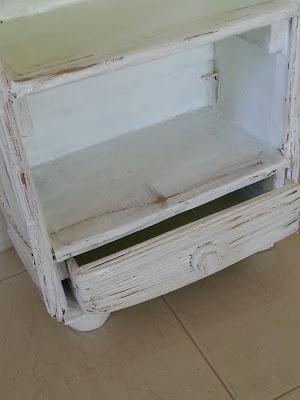 I couldn't decide whether to leave it in the bedroom or the studio which it was originally made for.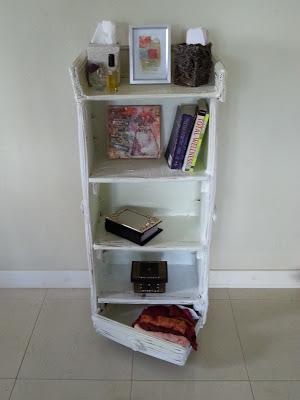 It is great to see something that would have been thrown away become so useful.  There are some amazing things that you can make with cardboard, and I will be sharing more here on the blog.  I will also be putting together the video of the process of making bookcase and I hope you give it a try.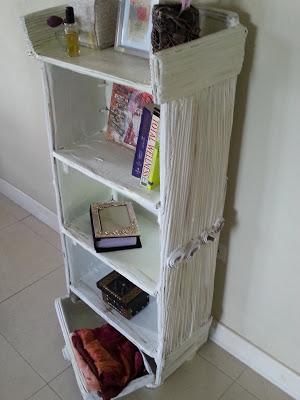 Leave a comment and let me know what you think!  Watch out for other creative makes!