Well, it's official. We spent three whole days with each of our living grandparents and have crossed number fifteen off our pre-baby bucket list! This past Saturday we drove up to Oroville and were promptly greeted by four barking dogs and two giant smiles….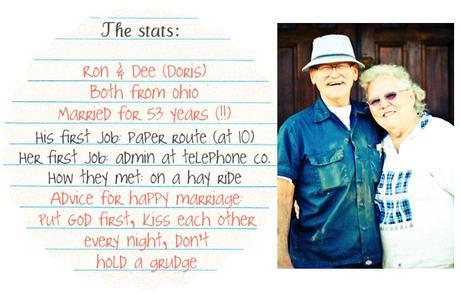 My dad's parents are what you would call semi-hoarders collectors, which might overwhelm some people, but I happen to LOVE it. Their house is like a giant antique store, full of old charms and treasures. Furniture, record players, old bottles, dishes, paintings….you name the treasure, they'll show you where they keep it. After lunch we popped by a thrift store, where I told my grandpa I was on the hunt for vintage cameras to add to my collection. He laughed and said, "Cameras? I've got a ton of those at home!"
Bingo.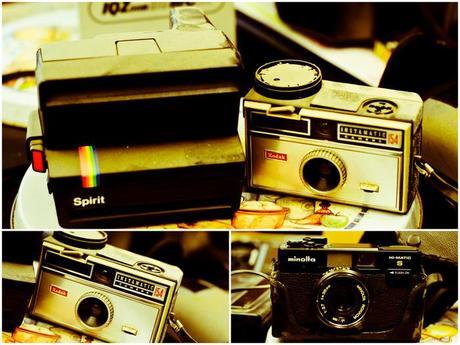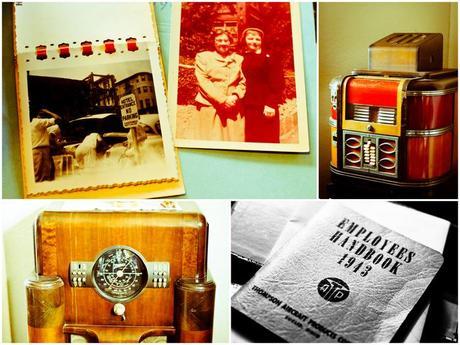 This next find was one of my favorites from the day….my grandmother was such a good girl.
My great grandpa was a jeweler, and although I already own many pieces he made for me, I jumped at the chance to sort through an old box of jewels that was sitting in the garage. He passed away a few years ago, but him and I used to be pen pals when I was younger. He would write me letters and ask what kind of jewelry I wanted him to make for me (necklace, ring, bracelet, etc). After I wrote him back and told him what I wanted, he would draw two designs and tell me to pick the one I liked the best before making it for me. I think half of my current jewelry collection was designed and created by him. Aren't they beautiful?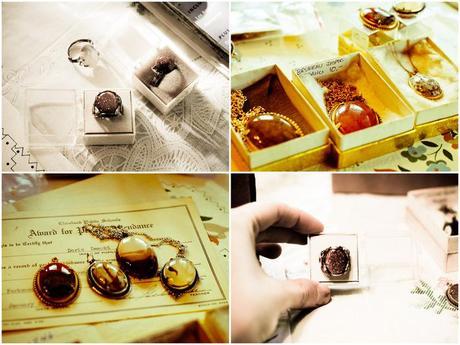 At dinner my grandpa told us about his first job, and second job, and thirtieth job, and every job in between. My two grandfathers worked just about every job imaginable—whatever it took to put food on the table. It's pretty safe to say I come from a long line of hard workers, which not only attributed to the person I am today, but also influenced who I chose to marry. Hearing my grandfather talk about his work history gave me a whole new appreciation for Brett. He might not be setting up bowling pins, or digging holes for swimming pools, but he works very hard to provide for our family and I love him for that (among many other reasons).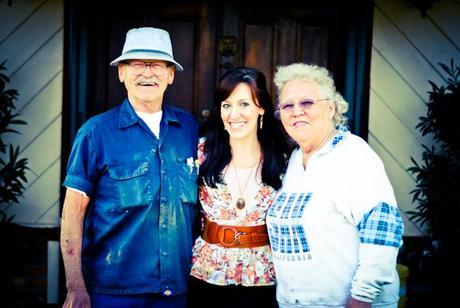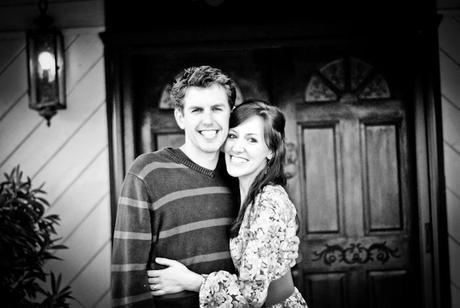 Even though we've crossed number fifteen off our list—our grandparents can rest assured that we'll be visiting them again soon. If anything, for a fix of chocolate fudge, apple strudel, and antique treasures.