Among a common man, politician, professional (like a doctor, engineer, pilot, etc.), policeman, and a soldier, who loves his country best? I think the clear-cut answer is a soldier. It is probably a soldier who sacrifices everything in life for his country. His sacrifice not only includes his normal life, family, luxury, children, etc. but also his life for the country. That too in a selfless manner. That makes their country the most beloved entity in their life. And a country must respect every soldier in every possible manner. Because it is a soldier who fights for its safety and respect whenever there is an internal or external risk arising to threaten its sovereignty. That way a soldier's love for his country is probably more than a worship. If we look at others this kind of selflessness lacks. A common man is always busy with personal growth and survival.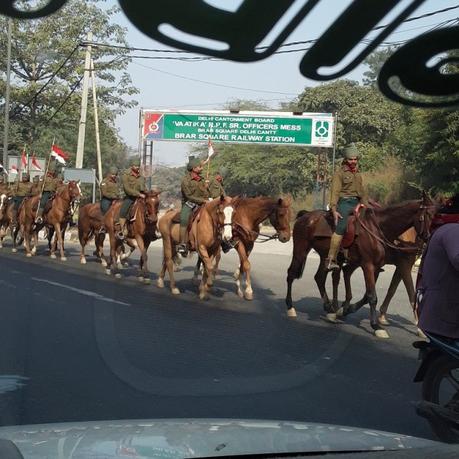 A common man is so busy in life struggling for his family, himself, his job, his earnings, and so on. His day begins with a list of tasks that he has to perform during the day. In fact, he has nothing to do with what is happening in the nation. As far as he is able to do his daily tasks and meet his momentary goals, his life is cool. But there is usually a lot of tension in this cool too. That is what keeps him away from broader level feelings like country and nation. A politician, on the other hand, is no less than a perfect actor. He is very good at disguising others. He can act perfectly under any circumstances. That is the way he drives his life. In most of such cases, their first and last love is self-love. Nothing beyond that except a soldier.
A Soldier Lives and Dies For His Beloved Country
Similarly, a professional like a doctor, engineer, teacher, professor, etc. are more or less like a common man only. They strive mostly for their profession. In fact, they have a simple goal of striving for their profession and excelling in their profession. Contrarily, it is a soldier who is beyond this with a single moto of Country First. Everything he does is for his beloved country.
Beloved