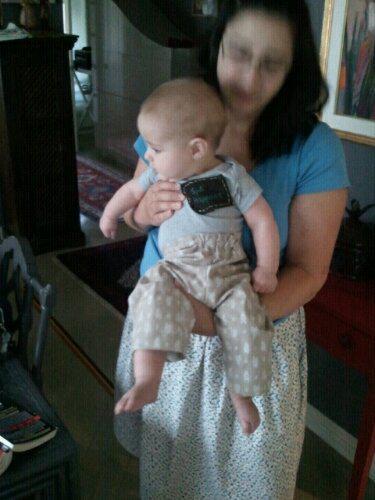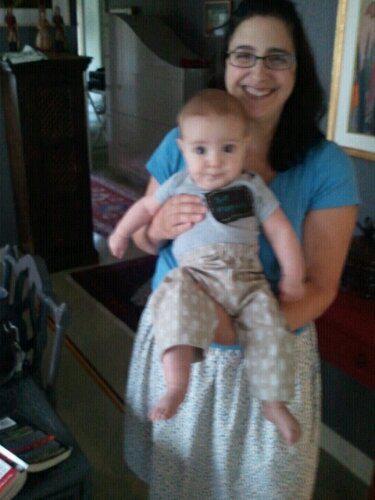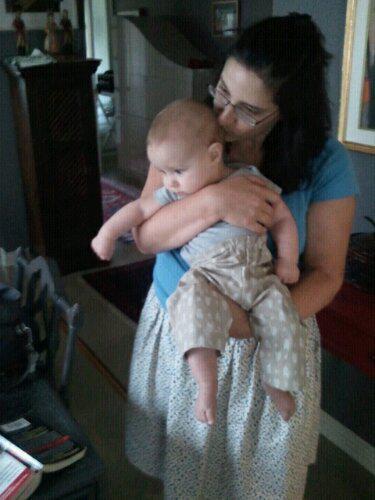 I finally finished the skirt on Saturday! It only took me…oh…3 months. But if I had actually been focused enough to do it in one sitting I bet it would have taken just a few hours.
Today I am visiting my parents, found myself fondling some fabric in the basement, and decided to make Jack a pair of pants. So I did! And without a pattern. I used a pair of shorts he was wearing for an idea of waist size and I adapted the elastic technique I learned while making the skirt to bitty boy size. And it worked!
Oh, and the top? A few weeks ago I wanted to cover the designer name brand on the chest so I embroidered 'Spit Happens' (because it does) onto a piece of brown felt then embroidered it to the top.
Yup, on a bit of a sewing spree and having fun!