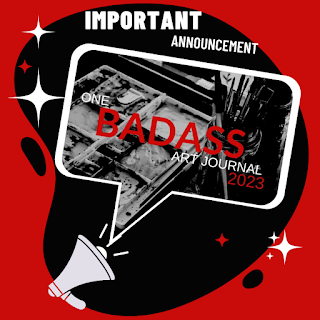 I am going to be teaching again on the One BADASS Art Journal - 2023 hosted by Tiare Smith
You can save 25% on the course when you use the code: SOGOOD25 at the checkout.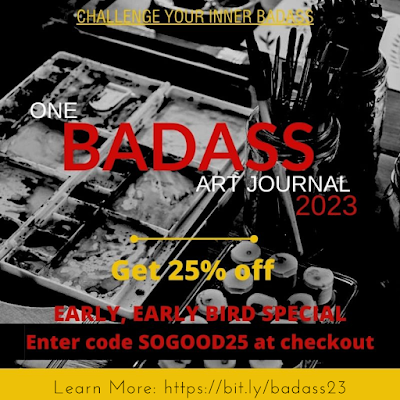 16 Instructors. One BADASS Art Journal. All new and inspiring! Jump into mixed media tools, techniques, inspiration and art journaling. Create and make BADASS Art, challenge and surprise yourself!!

The theme for 2023 is: CHALLENGE YOUR inner BADASS. You will also have an amazing community creating, enjoying and connecting with each other. One BADASS Art Journal is designed to inspire you to create, learn, feel confident and provide you with the techniques and inspiration to feel BADASS when you make art!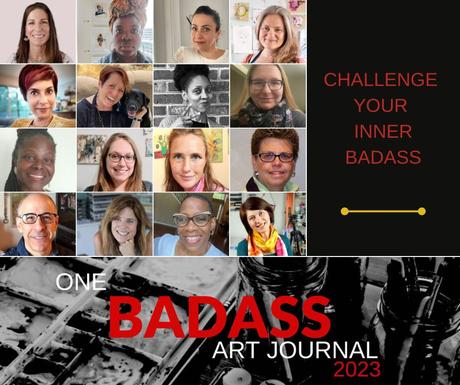 In this workshop you'll:
* get 17 badass art journal lessons (includes a book making lesson)
* learn BADASS mixed media techniques
* be infused with confidence, creativity and inspiration
* learn great tips and tricks you can use again and again
* play with a variety of tools, adding to your skills
* experience beautiful color combinations and blending techniques
* and so much more
Come and join us for these amazing Mixed Media art sessions
ENTER CODE SOGOOD25 at checkout to SAVE 25%

********************************************************************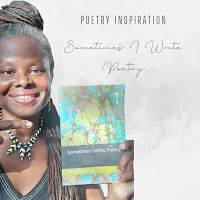 ********************************************************************
Check out my Digital designs on Etsy HERE