Disclosure: I received product for review purposes. 
This time of the year, there's something about adding a little dazzle into your wardrobe, or even, dressing up for a night out. Whether you're attending a fun ornament exchange with friends, the big holiday dinner with family, or the big night out for New Year's Eve, there's a reason to get all dolled up.
But with colder temperatures in the air, wearing that dress while staying warm can be a bit hard.  However, Kushyfoot, has come out with a line of tights that will help keep you warm and fashionable this winter season.  Pair with a favorite dress, whether all glammed out, or casual such as a sweater dress, they work with anything: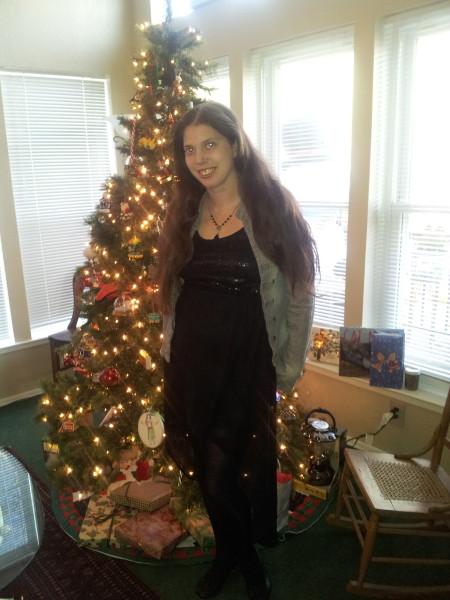 Kushyfoot also has foot less tights available for purchase for those that may want to wrap leg warmers or boots around their feet. These tights, leggings, and footless tights make for great stocking stuffers.  Add it to your list with last minute shopping.
Connect with Kushyfoot on Twitter, Facebook and learn more about their products on their site here.
Things I love about Kushyfoot: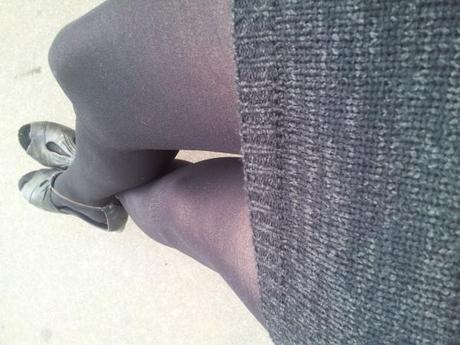 Their tights are really comfortable.  Growing up not being a fan of tights I have begun to fall in love with them again.  
They really do keep you warm.  Last week was a cold front, but once those tights were on, they really kept me warm with my dressy outfits.  
There's a little bit of shimmer in the tights which during this sparkly season, adds a ton to your outfits. 
And last but not least, they inspire me to get creative with my outfits and embrace my femininity.  Have you tried out Kusyfoot products before?