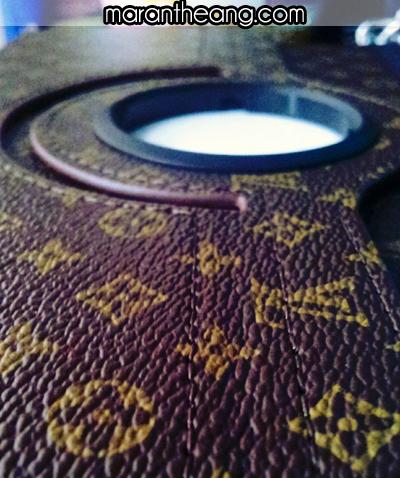 I received my package this afternoon — Samsung Galaxy Tab casing for my mom's tab — which I purchased online last Saturday, December 1. My mom wanted a rotating case, so I immediately checked the designs that are available on Sulit and eBay. I was looking for something uncommon, so I chose the LV design, instead of a solid color.
The leather case costs P989, inclusive of shipping fee. I paid via PayPal with no additional fees. The package was shipped yesterday, and was delivered on my doorstep within 24 hours.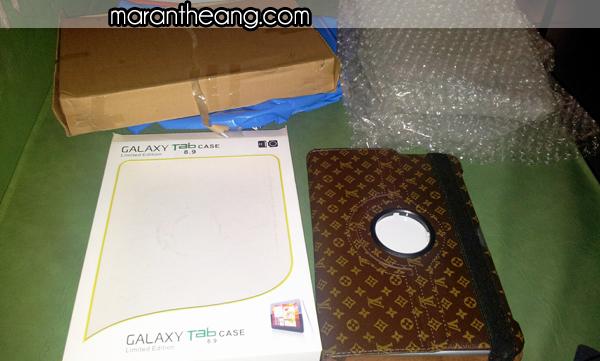 The case was very secured — two boxes plus three layers of bubble wrap — which really surprised me because some would just ship in its original box.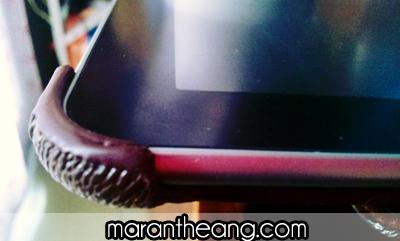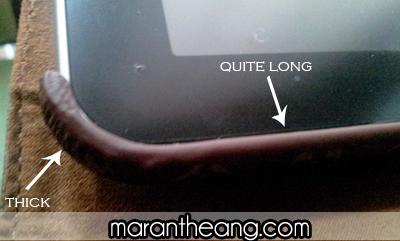 I had a hard time putting the tablet in place, especially at the bottom-right corner — I was trying to insert it by pressing the tab downwards, as the other three corners are already clipped and in place; the four corners where you need to clip or insert the tab are quite long and a bit thick. I tried to remove the tab from the case so I could try to place it first at the bottom-right corner, but I couldn't, because the sides are thick. So I had no choice but to forcefully press the bottom-right corner of the tab to the case until it was in place, which damaged the case a little bit (see image below). But the real problem is, the case won't come off — the fit is too tight!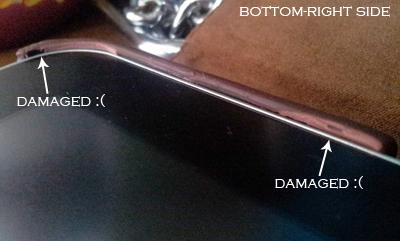 I contacted the seller, Aisa, about my problem. She told me she can meet up with me at Robinsons Place Manila to assist me, since she's also going to checkout something at the mall. We met a while ago, and she also had a hard time removing the tab from the case. She proposed to give me a discount — giving me back my P500 — but I declined because that's too much. My mom likes the case and told me earlier that it's okay if it won't come off. Aisa really tried so hard, but, in the end, she also failed. But I don't mind. Before she left, she gave me two cute pens for the trouble.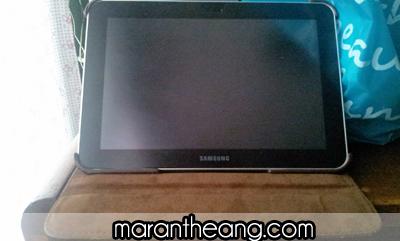 The quality of the case is not that bad either. It can definitely protect the tab, inside and out, from a fall. All in all, my mom is satisfied with the case.
It's really hard to purchase online, especially if you need to check if it will fit you (e.g. clothes and shoes) or your things (e.g. cellphone, tablet, laptop, and other gadgets). The best way is to meet-up with the seller. Or if the seller doesn't do meetups, ask them if they're willing to exchange the item in case you'd run into some problems, just like I did.