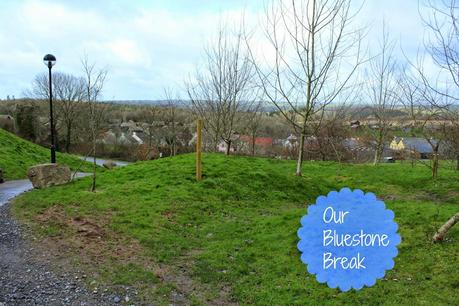 We were recently given the opportunity to spend a 5 day break in the Bluestone National Park resort in Pembrokeshire, Wales.
For those unfamiliar (as I was) with Bluestone - they describe themselves as a luxury short break provider offering all-year and all-weather activities from the thrilling to the relaxing, set in 500 acres of stunning Pembrokeshire countryside.
Our stay was supposed to run from Monday-Friday, but unfortunately I was taken ill on Sunday night with another gallstone attack which lasted through to Monday evening so we had to miss our entire first day.
Instead we traveled on Tuesday morning and arrived at Bluestone after a 4 hour car journey from Devon at around 2pm Tuesday afternoon.
So what did we think?
Let's break it down and take a look....


Accommodation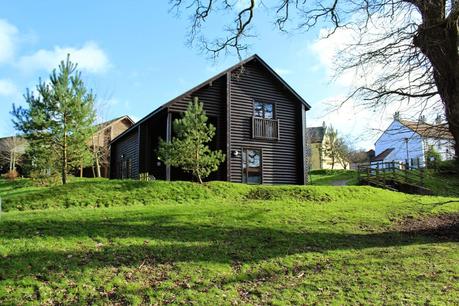 (*This was not our lodge!)
Bluestone pride themselves on their luxury lodges, so I was very much looking forward to getting inside our lodge and having a look around.
Having read some other blog reviews, I was looking forward to the views described as a result of the "Upside-down" living concept and the large baths which I had seen discussed.
I was a bit disappointed to find that actually we had been allocated one of the few single-level bungalow style lodges on site, so there were no views for us other than that of the other lodges around - there was also no bath as our lodge instead had two shower rooms.
However, the lodge was very large and spacious and very well decorated in a modern yet rustic, simplistic style.
It appeared to be very clean, and every amenity had been provided in the kitchen - if you are visiting with self-catering in mind you'll want for nothing, everything from a microwave to a dishwasher are provided...even the incidentals such as butter dishes are there.
There was also a little bag containing some washing up liquid, a couple of dishwasher tablets and some cleaning equipment.
There was a lovely large dining table with plenty of seating, and the bedrooms were well spread out giving plenty of space for up 8 people.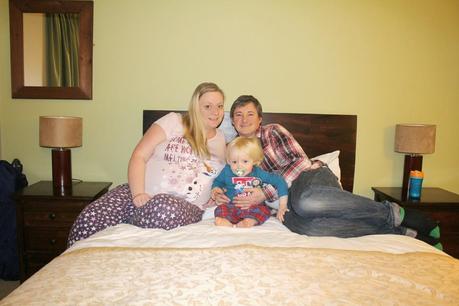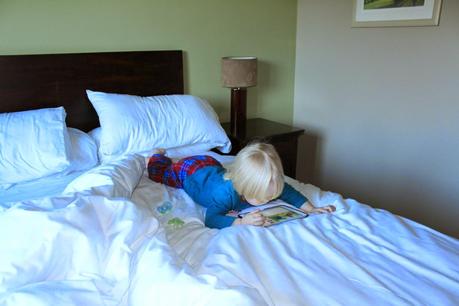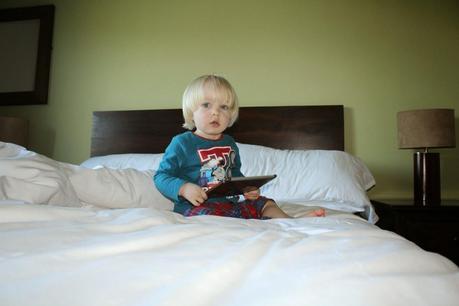 There was a TV and DVD player in the living room area, and plenty of towels provided.
There was also a travel cot provided, and in lodges with stairs a baby safety gate is also provided.
Unfortunately, on the last day, we did find some dirty underwear and swimwear left by previous occupants in the drawers of not one but two of the bedrooms which was quite concerning.
We were also a bit put off by the presence of a LOT of cigarette butts outside the doors of our lodge, which I assume were left there by previous guests - as non-smokers ourselves this wasn't very nice to see and it did make me concerned about Tyne being out there as he's at the stage of liking to look for treasures on the ground!
Our only other issue was that the wooden flooring in the living room was a bit of a pain with a toddler - no matter what we put on his feet, slippers, socks or bare foot - he kept slipping over constantly! In the end he had to wear his shoes all the time, even when he had his PJs on, otherwise he was constantly falling over...irritating! Perhaps a rug in the living room area would be a welcome addition?
The free wifi was a definite bonus and worked absolutely perfect for our entire stay. No annoying passwords needed, just connect to Bluestone wifi and you're away!
I was a bit surprised by the lack of phones in the lodges though, it seemed a bit silly in such a secluded place to not have a main phoneline to connect to guest services in case of an emergency - particularly given that our lodge was some distance from them, that the resort isn't lit of an evening and that neither me and Jon had any phone signal during our stay - being quite close to the end of my pregnancy I found that quite alarming as had I needed to contact someone in an emergency, I'd have been a bit snookered!


Area


Bluestone is set in the beautiful Pembrokeshire countryside, and as you would expect the resulting views both within Bluestone itself and on the drive to it are really breath taking.
We're really not the most outdoorsy of people and being 31 weeks pregnant at the time of our visit, we had no intention of going on any of the nature trails available - but if that is your thing then you will be well catered for at Bluestone as the scenery is really something to behold.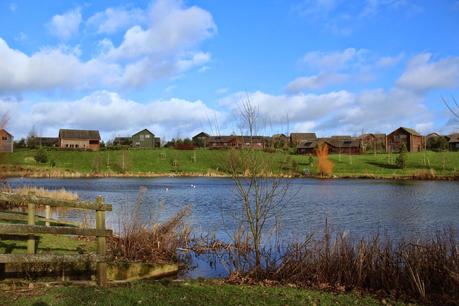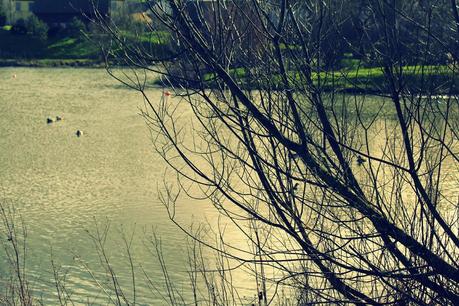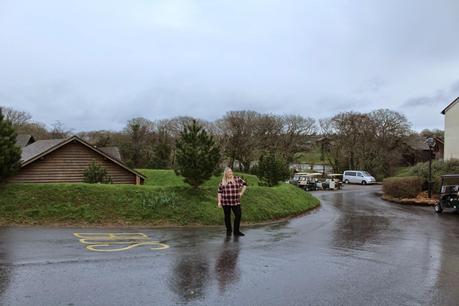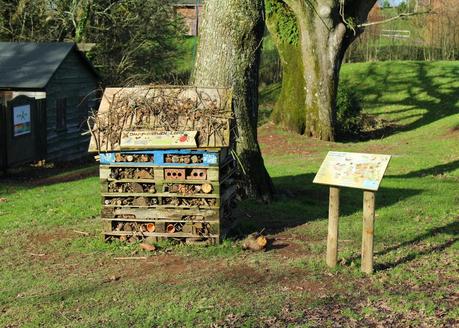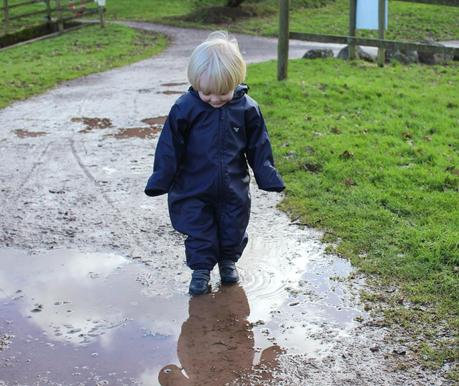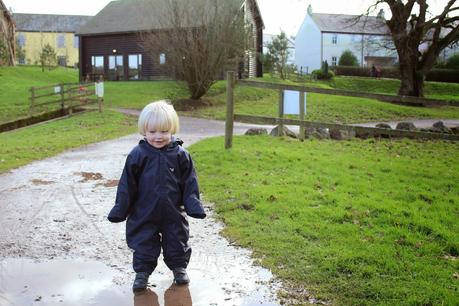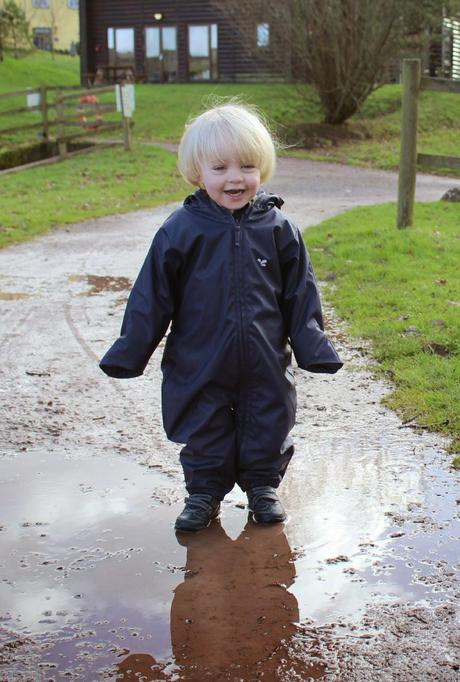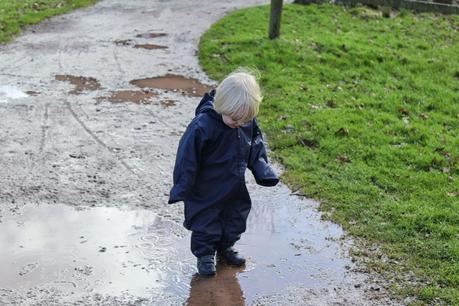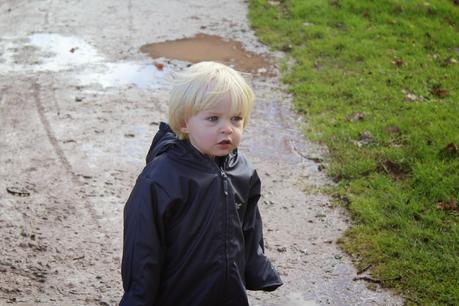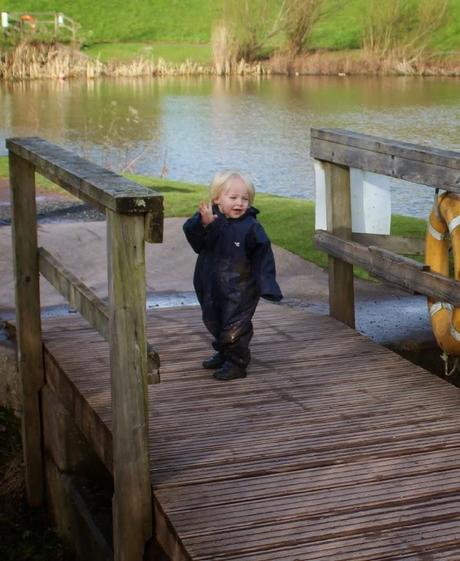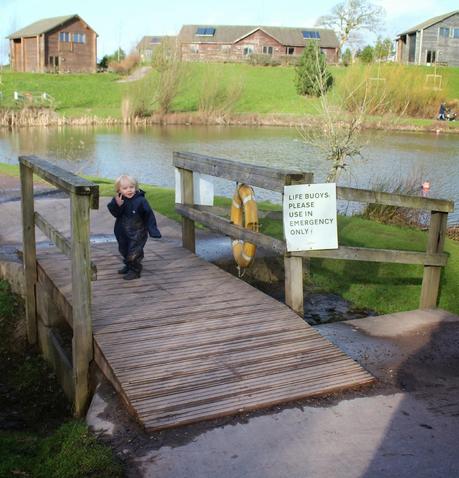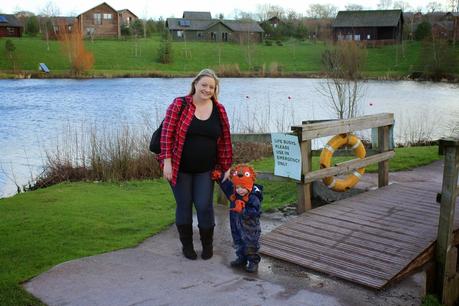 We did take a walk around the pretty lake one day, where Tyne enjoyed jumping in Muddy puddles and feeding the ducks.
Our lodge was located within a few minutes walk of The Village, which looks very pretty when lit up of an evening - The Village is home to a little play area for the children, the Bakery, the restaurants, a little toy shop (which was very reasonably priced!) and a convenience store.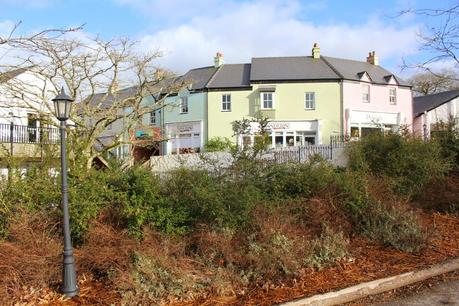 Closer to the entrance of Bluestone was the Blue Lagoon swimming pool and the Adventure Centre which houses the creche, soft play and adventure activities.
The surrounding area outside of Bluestone is definitely worth a look, we visited Haverfordwest and Tenby on a couple of occasions and I would say that Tenby beach is certainly worth a visit - the town itself was very picturesque too.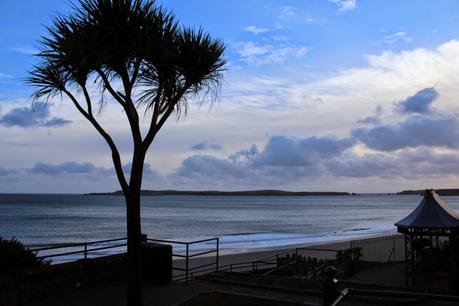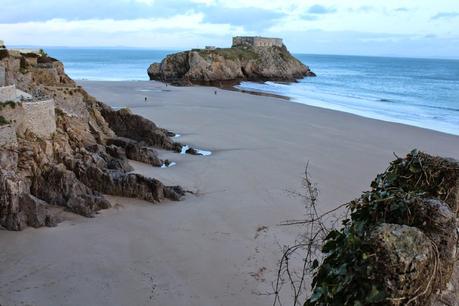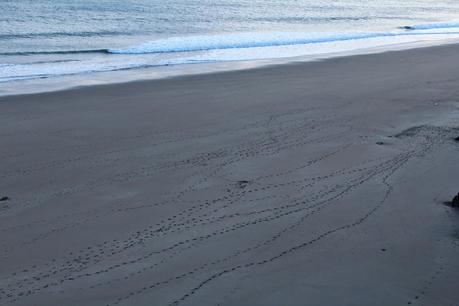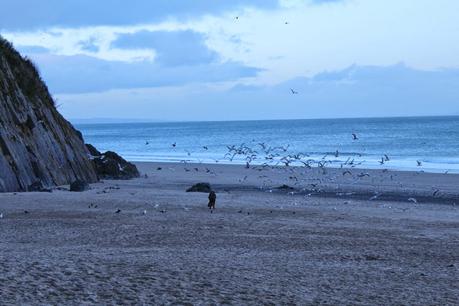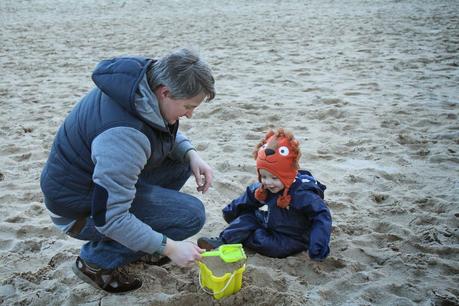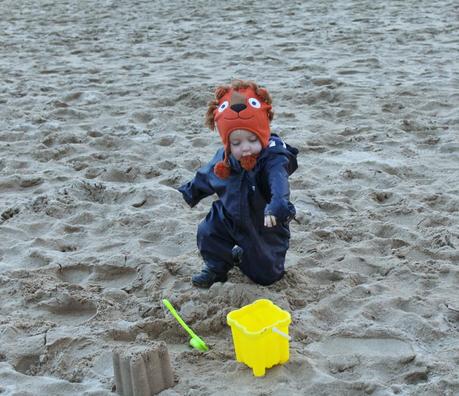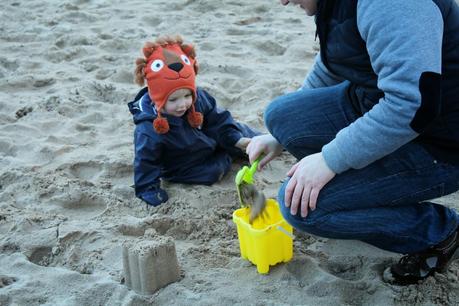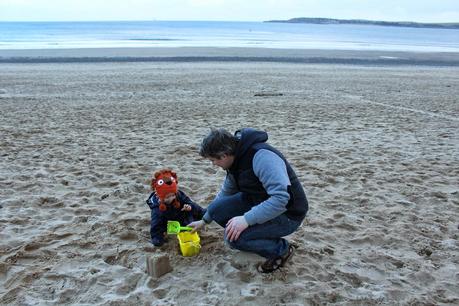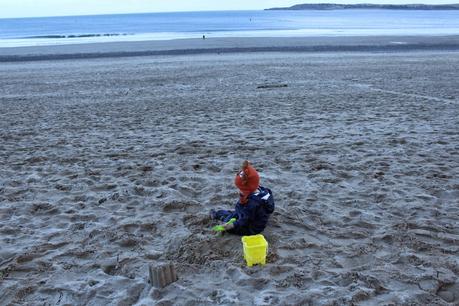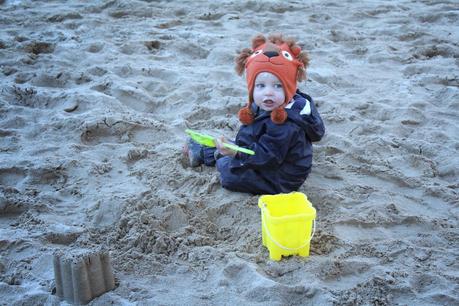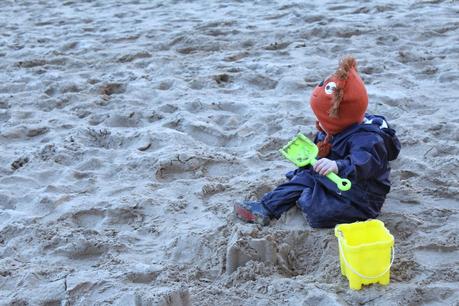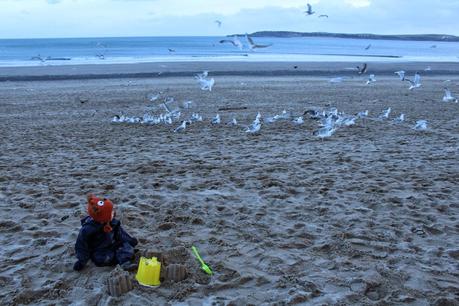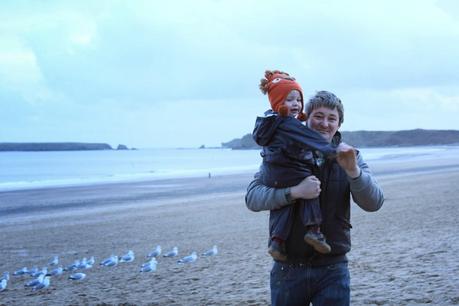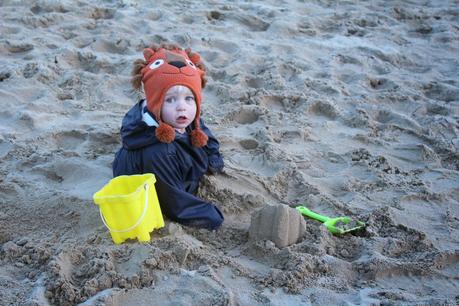 Dining


This was the area that I felt let the holiday down most, unfortunately.
I had browsed the menus and dining options available before we left, and was confident that we'd be well catered for and wouldn't run in to any issues.
As I had experienced a gallbladder attack before going, I knew I would have to limit my fat intake so I was hopeful that there would be healthy options available.
When we checked out the restaurants on site however, we were disappointed.
The Farmhouse Grill was, in my opinion, very dated and didn't look at all inviting - I have a hatred of plastic tablecloths and squeezy sauce bottles in restaurants and this was exactly what The Farmhouse Grill was offering along with what I considered to be quite an unappetizing looking childrens buffet section in the corner.
We then looked at the Knights Tafern pub, which did look cleaner but the menu was very limited and I couldn't find anything suitably healthy or appealing on there for myself.
The only other dining option was the "higher class" restaurant but this didn't cater for children past a certain time and on the evening we had wanted to try it, that time had already passed - so we had no option but to self cater or go to off site to eat.
I'm completely aware that many people prefer to self cater on holidays and if this is the kind of holiday you want, then you will be just fine - as I said, the kitchens in the lodges are very well thought out and you will have no problems catering for a large family from them.
Personally though, I don't like to cook on holiday - I like to be dined in style and to feel that we're enjoying a bit of holiday luxury - and I personally did not feel that any of the on-site restaurants provided anything close to that.
We did eat lunch on site on one occasion at the Wildwood Cafe which is located within the soft play area of the adventure centre, and I did find that to be the cleanest and most appealing place on site to dine - the menu again was very limited, but the food we ordered was absolutely fine - nothing to write home about but perfectly nice nonetheless.


Activities


The activities included in the cost of your stay on site include:
*Use of the Blue Lagoon pool *Use of the soft play area *Use of the various play parks on site *Character meet & greet activities
There are also optional extras provided, including activities such as fishing or bug hunting for older children, adult-led themed play sessions in the creche areas, spa treatments for the adults, and themed character dinners for the children.
As Tyne is only 22 months old, there wasn't a great deal of additional activity available for him - we could have made us of the creche facility but I don't personally like to use holiday creche facilities while he's this young so we didn't.  We did go along to one of the Toddler Sensory sessions, which cost £7 for an hour - it was themed around space and involved a few games and songs, and a little obstacle course designed to be a "walk on the moon" - it was certainly good fun and the girl running the class was very good and engaging with the children. Tyne really enjoyed the Circus room where the session was held and enjoyed playing with the toys in there.
The soft play area itself is quite small but Tyne had a lot of fun in it nonetheless, and he absolutely adored the bouncy castle - I think the provision of an indoor bouncy castle is a great idea!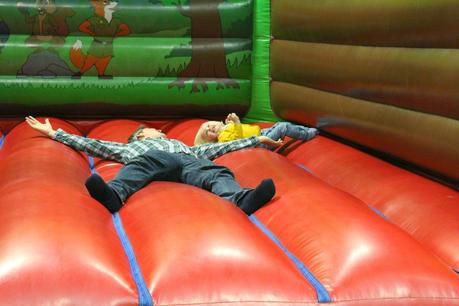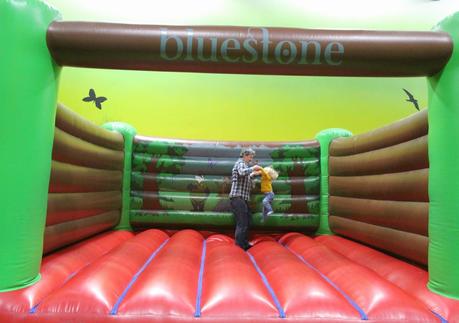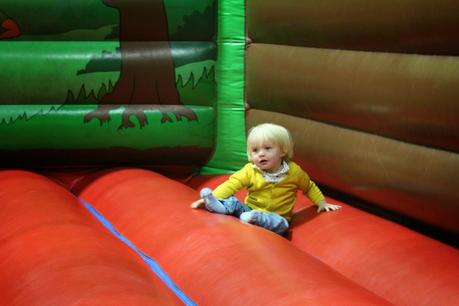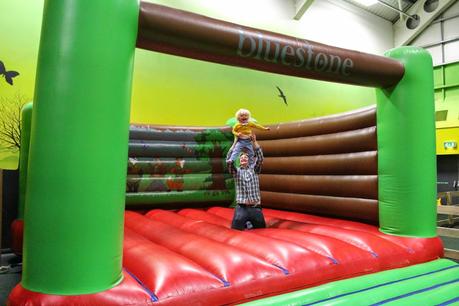 The rest of the adventure center was high slides and wooden climbing areas which Tyne was too young for but would have been a lot of fun for older children.
There was also rock climbing, a sky walk, indoor mini golf and various rides and arcade style games around - so plenty to keep children entertained in poor weather.
The look of the soft play/adventure center area was very impressive!
We didn't use the spa facilities as with me currently being pregnant I didn't think I'd be allowed to use the thermal rooms so didn't bother - we also didn't attend the character dinner though having seen on our last day that the Wildwood Cafe was actually quite nice I do wish we had gone along to one.
We did go to a Character meet & greet on the last morning - Tyne met Buzby Bee who played some games with the children, he absolutely ADORED him and cried when it was time to leave! I'd highly recommend going along to the character sessions if you do have young children.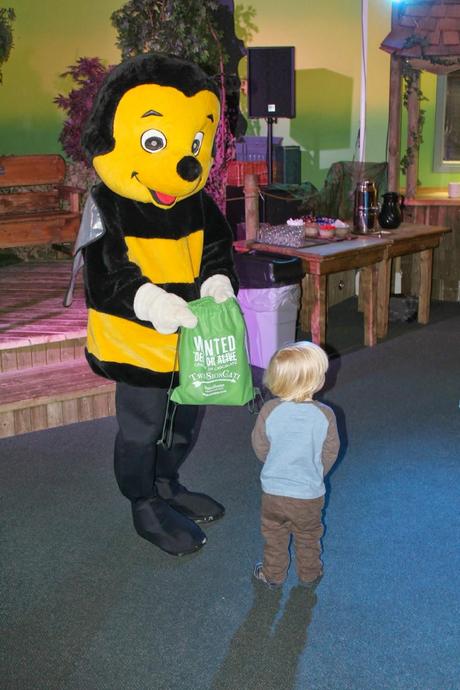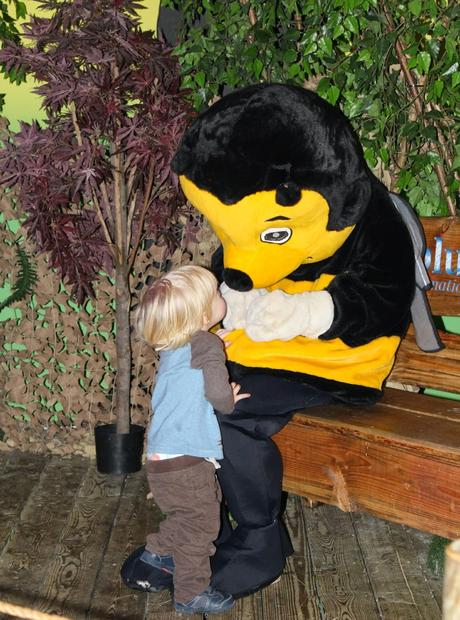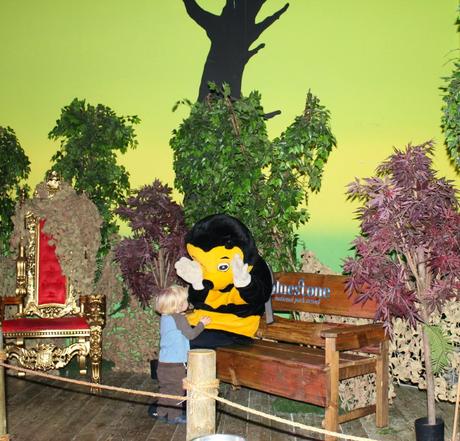 The only downside to the soft play/adventure center was that parents/adults were allowed to walk around with alcohol - yes it was in plastic cups but I felt it was a bit inappropriate in an environment meant for children, particularly as there would quite often be large men who would get on the bouncy castle with their kids after I'd watched them drink 3 or 4 pints - I wasn't too keen on that with my young toddler being on there too!
I know it's a holiday for the adults too but I just don't personally feel that alcohol and childrens play centres are a good or necessary mix.
I was also a bit let down by the total lack of evening entertainment - apart from a pub quiz one night and a live band another (both of which started at 8,30) and some story telling, there was absolutely no evening entertainment on offer and after dinner it was basically an evening of sitting in the lodge.
To me a big part of a holiday is the entertainment and the feeling of doing things you don't usually do at home - at home we spend every evening together playing games or toys or watching TV, so to do the same thing on holiday was not our idea of fun. We would have liked the option of a childrens disco or entertainer in the evenings, some kind of club to go and have a bit of fun and let our hair down!
On our last day, we went to the Blue Lagoon pool which I was very impressed by.
The changing areas were being worked on so I can't comment too much on those, but the pool itself was fantastic.
The toddler area had a slide which Tyne loved, and the main pool had a fun zone with tipping buckets of water and a half-pirate ship feature which was great fun - there were water slides too which none of us used but looked great!
The main pool had geysers in the middle which Tyne referred to as "Bubble Monsters" and absolutely loved, and every so often there would be water sprayed out across the whole pool - so don't expect to be able to keep your hair dry Mums!! But it was a lot of fun.
Every 15 minutes or so, the lifeguards signal a warning and then the waves are turned on in the main pool - they are pretty rigorous but a lot of fun, Tyne absolutely adored them!
Our favorite feature of the pool was definitely the Lazy River - this was a section of the pool where the current swept you along - we didn't realize on our first go but it actually carries you outside into the open air and back in again! There are water sprays along the way to surprise you - it was great fun and Tyne loved it! So did I!


Overall 


Plus Points
* The decor and space in the lodges * The attention to detail on items provided in the kitchen * The soft play area and bouncy castle *The Blue Lagoon pool *The character meet and greets *The scenery * The location
Low Points
*Dirty underwear in the drawers *Cigarette butts outside our lodge doors *The restaurants - overall look and menu offerings *Not a great deal of activities for toddlers * Alcohol in soft play area *Lack of anything to do in the evenings
It's worth keeping in mind that we admit we are not the most outdoorsy of people so the general theme of activities on offer were never going to appeal massively to us.  We also prefer to dine out in nice restaurants to self catering when on holiday, and we live in Devon which obviously offers a lot of countryside views and seaside (as well as a lot of year round tourist attractions) so we are perhaps a bit spoiled by that and those things do not seem all that special or unusual to us (Whereas if you're visiting Bluestone and live in a city where you don't often get out in the country or visit the seaside, that would be MUCH more appealing to you!) .
So really - we're not exactly Bluestone's target audience.
I did wonder if perhaps my opinion of the restaurants etc were a bit lower because we usually choose cruise holidays which are very luxurious - but last year we reviewed Parkdean caravan park holidays and thoroughly every aspect including the restaurants, so I really don't think it's a case of us expecting too much.
So would we visit again?
Not in the immediate future. I felt there wasn't enough entertainment for us right now, and not enough going on for the age group our child is currently in - however in the future when we have two older boys we may consider it if they grow to be the adventure-loving type as it would be an ideal holiday for older, active children and parents who will welcome some quiet time to relax and not do much.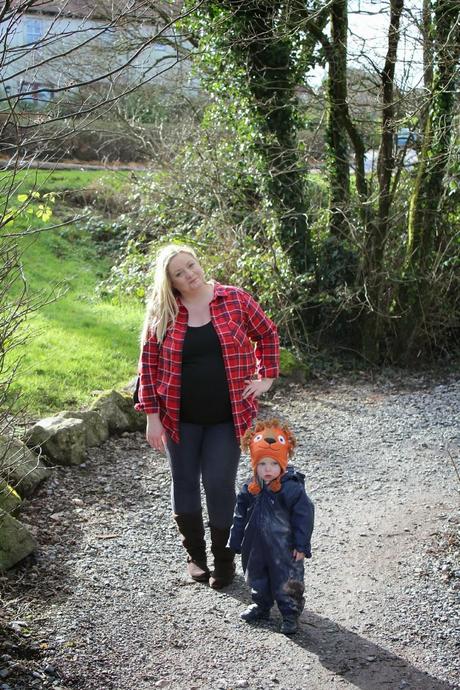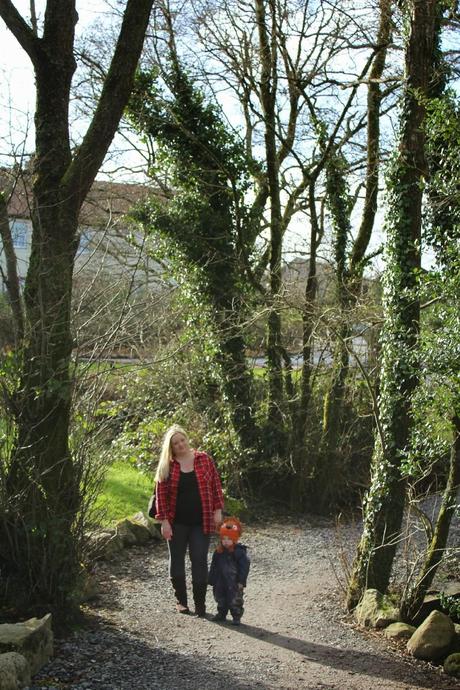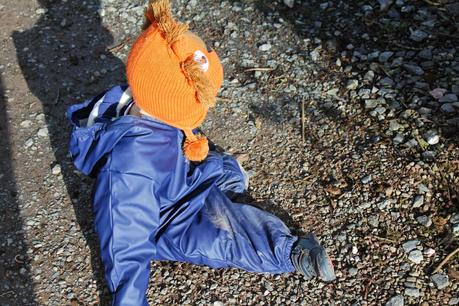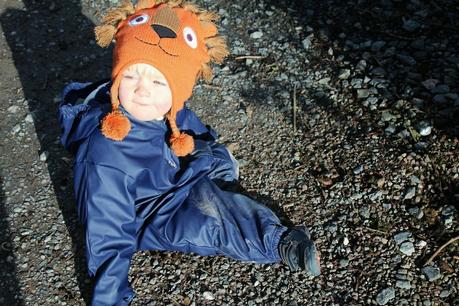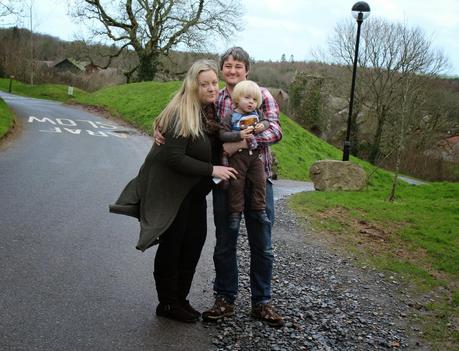 To find out more about Bluestone, please visit www.bluestonewales.com
If you enjoy my blog, please consider following me on Bloglovin' - And keep an eye out for my next post "Naming A Baby!"