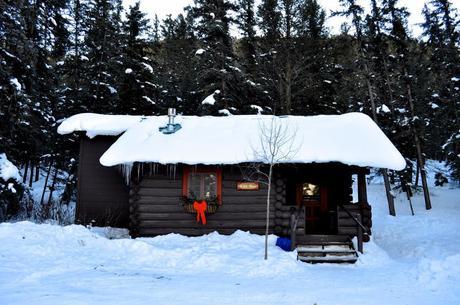 I had an amazing weekend!
A few weeks ago I posted about #ClubSexy.
Well, this weekend Ryan out-Club Sexied me...
Majorly.
He booked us an amazing cabin right outside Crested Butte, CO.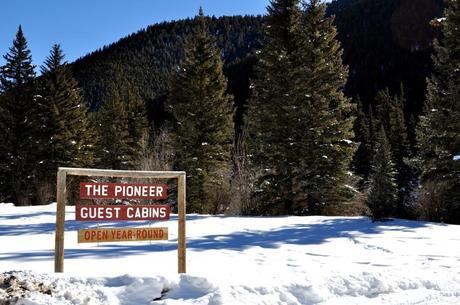 If you ever used to watch The Hills, you may recognize this as Heidi Montag's hometown.
She was a lucky girl to grow up in such a beautiful place!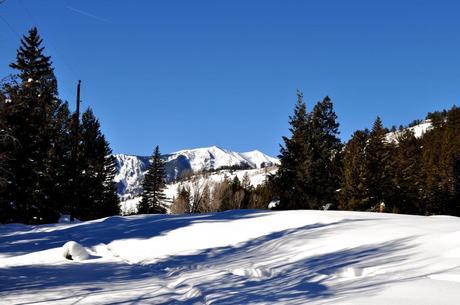 Our cabin fell inside the national forest. It was built in the 1930s when the ski slopes used to be located in that area. Now they are just north of town.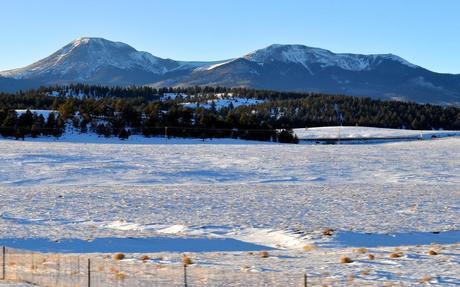 We left on Friday and made the 3 1/2 hour drive there.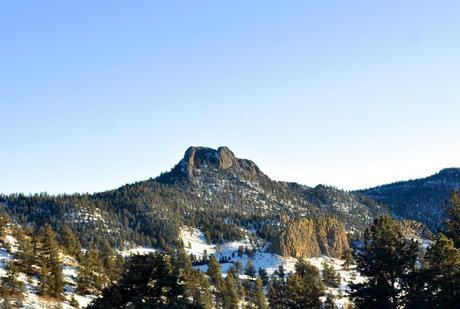 The scenery on the way up was gorgeous.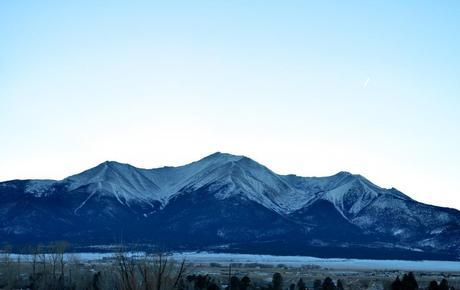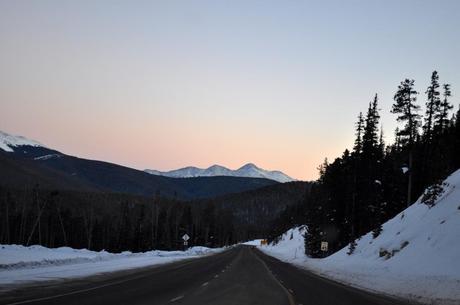 Once we arrived, the cabin was so much more than I could have ever imagined!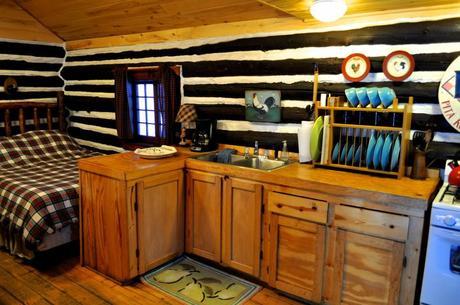 You walk in and everything (but the bathroom) is in one room.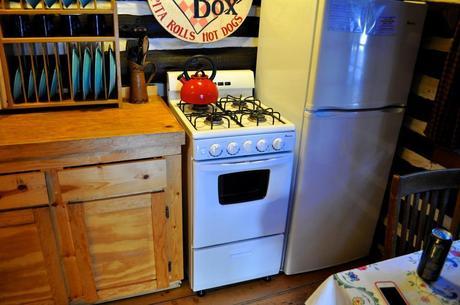 The kitchen had the smallest stove and oven I had ever seen!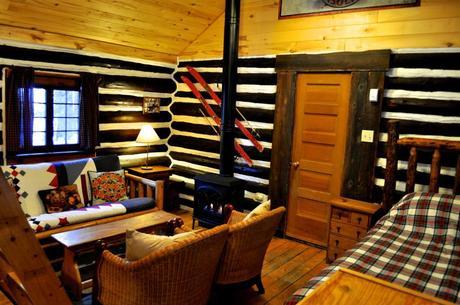 The bed was at the end of the kitchen and right next to the living room. That small stove is all there was to heat the whole cabin in -8 degree weather.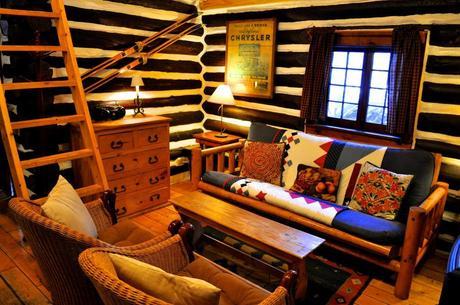 The living room had a ladder in it that led up to a loft. They were kind enough to include a CD player in the cabin - but no TV or internet.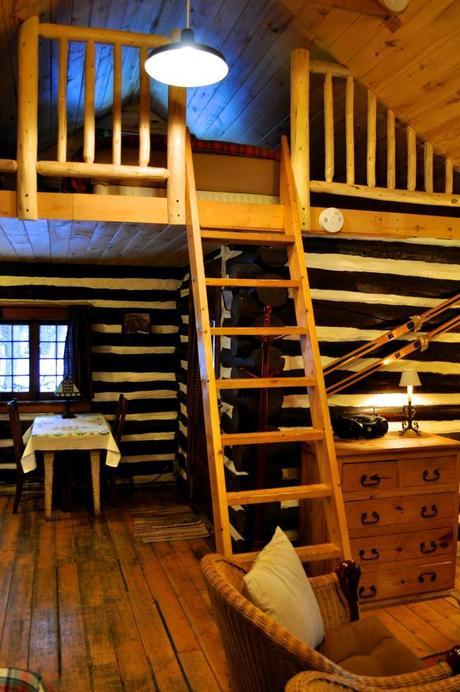 There was another bed up in the loft.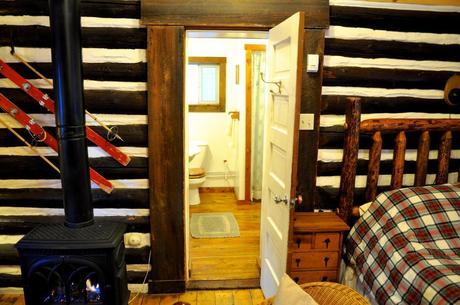 The bathroom was added on in more recent years (there was a dilapidated outhouse outside - no thank you!)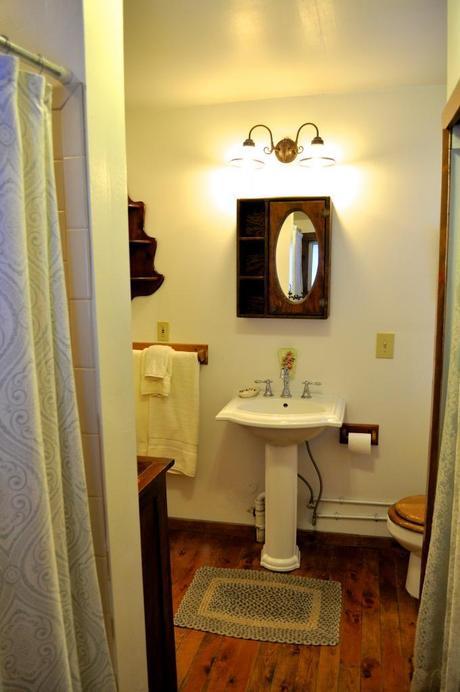 A cute little sink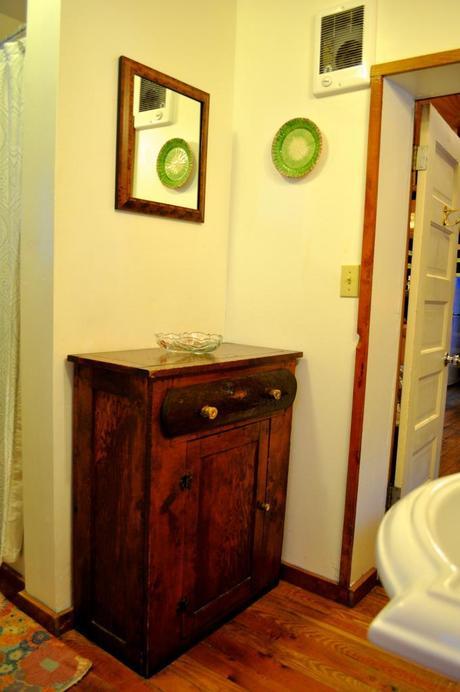 A little vanity area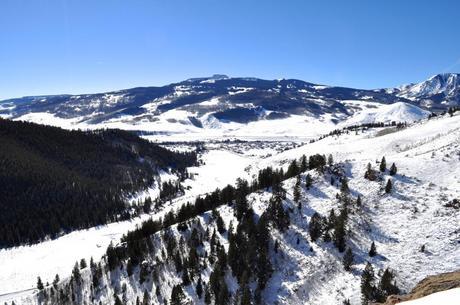 We went hiking during the days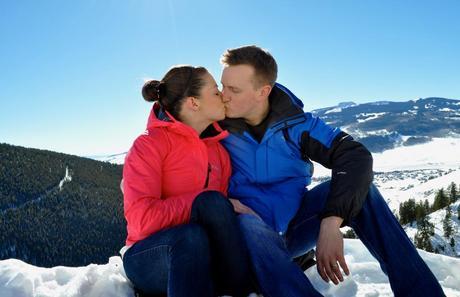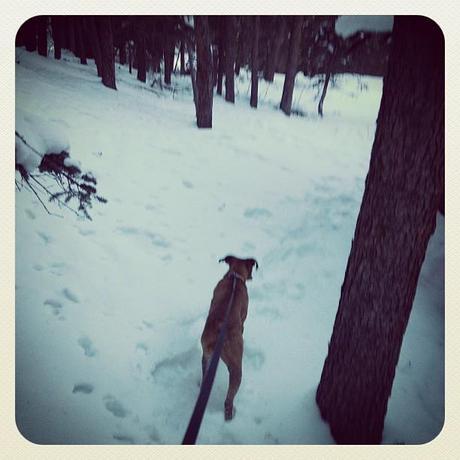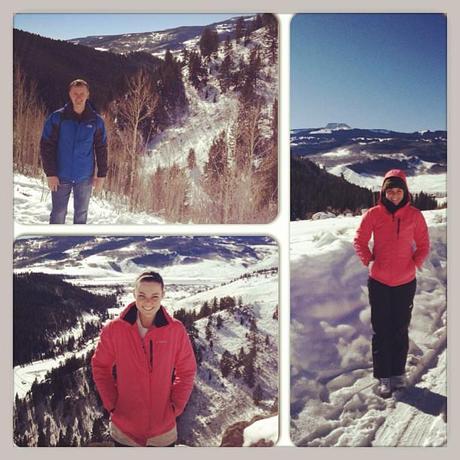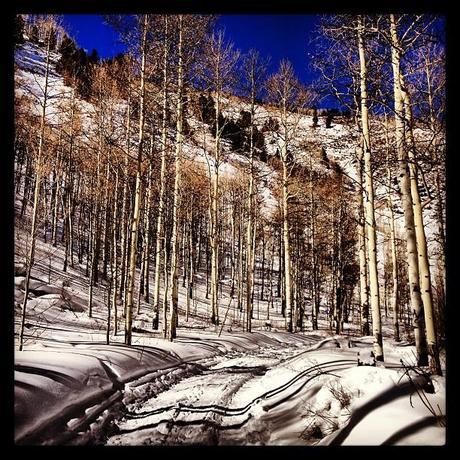 Made some snow ice cream!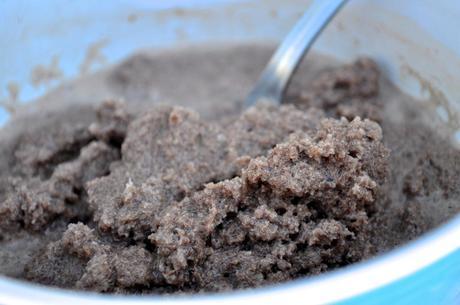 Marcy especially loved her vanilla version...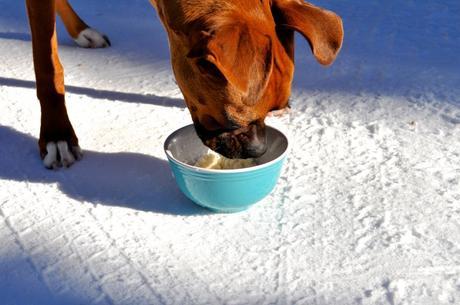 At night there was A LOT of cuddling...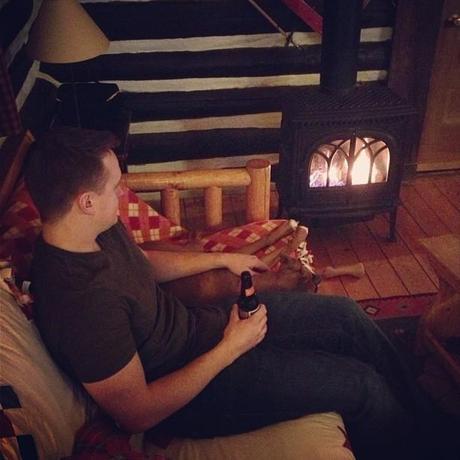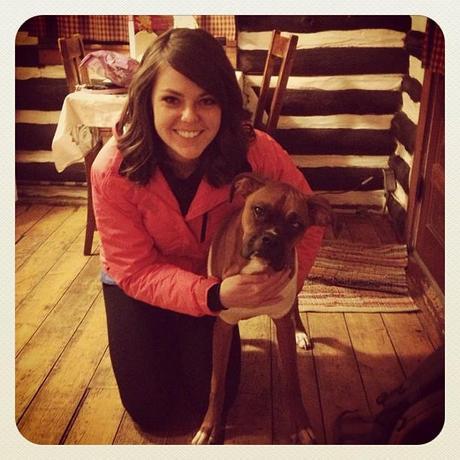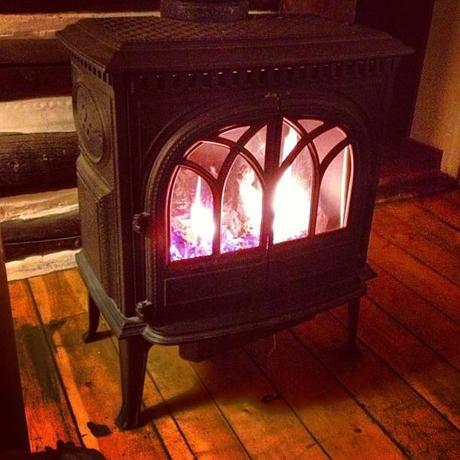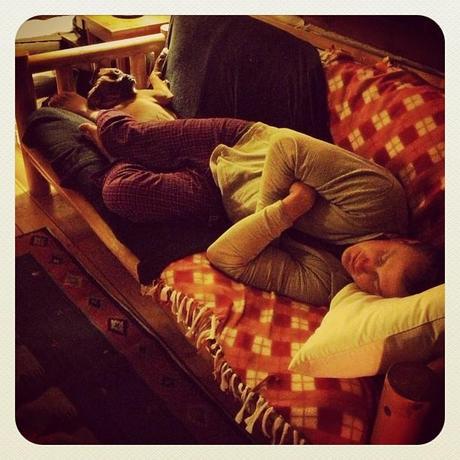 Some Yahtzee, happy hours, & a little SOA on the TV we brought from home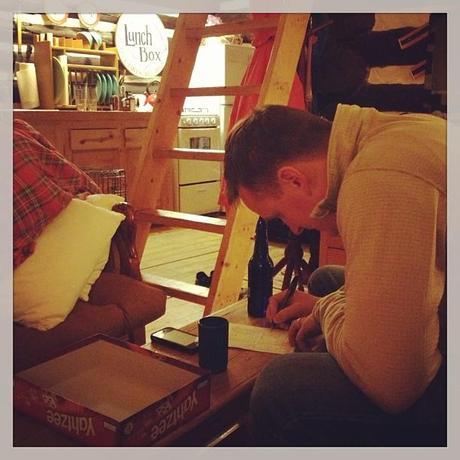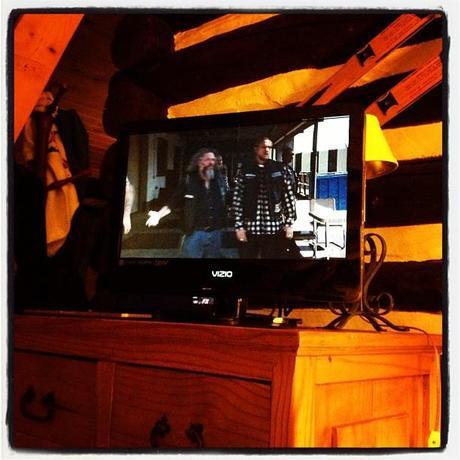 Let's not forget a few creepy paintings to make sure you slept well at night...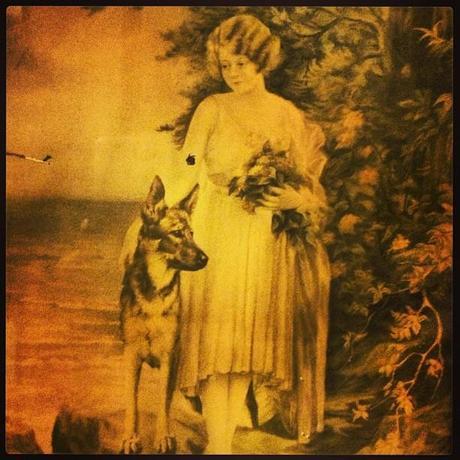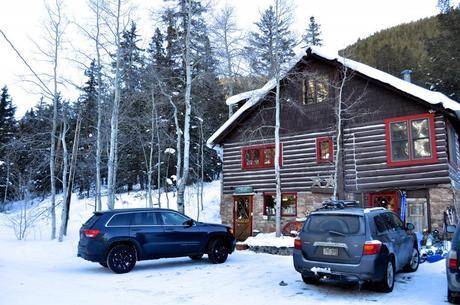 Checking out at the front house. It was also built in the 1930s and used to be a restaurant & grocery store for the people staying in the cabins. Now the family that owns them lives there.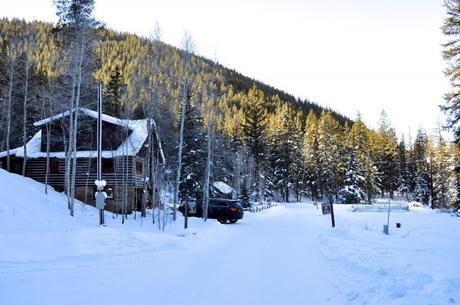 One last look from our cabin before we left!
I really didn't want to leave. It was so nice to just have that weekend, exploring somewhere new, and spending time with Ryan.
What did you guys do for your long weekend??
"Change can change your life. You'll never know unless you embrace it."
Check out more from my biffle's life: