Padmaavat has many credits and discredits to it. First about its discredits. Many factions of Rajputs say that the story was not the right projection of Rani Padmavati. Hence, its storyline had to change at a few places to satisfy those factions. Even the name of the movie had to change from Padmavati to Padmaavat. All this was the reason for a delay in its release too. Ultimately all that happens is for good. That will become clear once we look at its credits. Though it was a very high budget movie costing more than 200 crores, it returns are as fascinating. The returns are almost 3 times the cost of the movie. Moreover, it has become the highest box office hit movie overseas. In fact, overseas gross is almost US$30 million. That is phenomenal. As a matter of fact, as per records, it is the 10th highest-grossing Indian movie.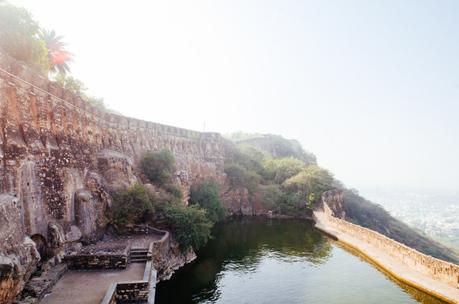 Photo credit: ashwin kumar on Visualhunt /
CC BY-SA
Sanjay Leela Bhansali does a lot of efforts in creating perfection in his work. The same reflects in Padmaavat too like his earlier movies. Radiant Rani Padmavati gets full justice from actress Deepika Padukone. She is the second wife of Maharawal Ratan Singh, King of Chittor. Rani Padmawati was among the most beautiful ladies in the world. In addition, she was exceptionally knowledgeable and wise. Ethics and values were at the top in Chittorgarh. And it was opposite in the kingdom of Allauddin Khilji, the Sultan of Delhi at that time. Ranveer Kapoor plays the vital role of Allauddin Khilji. And Shahid Kapoor plays the critical role of Maharawal Ratan Singh who holds the kingdom of Chittorgarh. As a matter of fact, this is the first Indian movie to release in all the three formats – 2D, 3D, and IMAX 3D. Overall, the movie is quite impressive.
Shahid Kapoor Impresses Most In Padmaavat
To me, Shahid Kapoor impresses most in Padmaavat. But that does not mean Deepika Padukone and Ranveer Kapoor are any less in talent and delivery in the movie. In fact, every actor does its best to deliver thus making it one of the memorable movie of Bollywood.