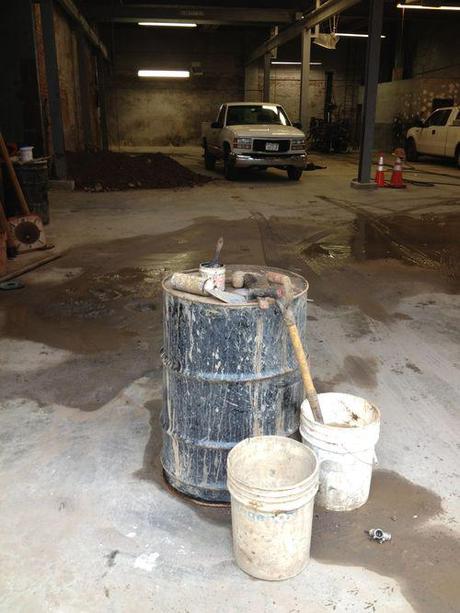 On Thursday I was walking past the old Alcamo Marble place which went out of business last year. I imagine it is about to be turned into a new swanky gallery. Meanwhile it somehow manages to remind me of a Dutch genre painting...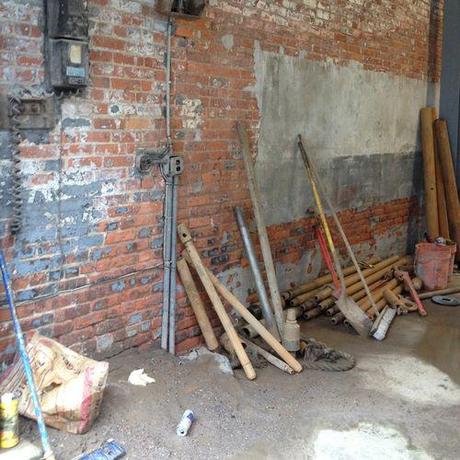 You know all --  that red brickwork and a maid sweeping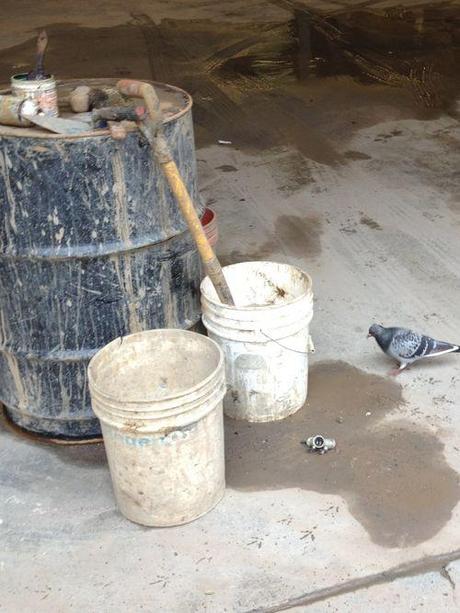 we even have the requisite bird --with little footprints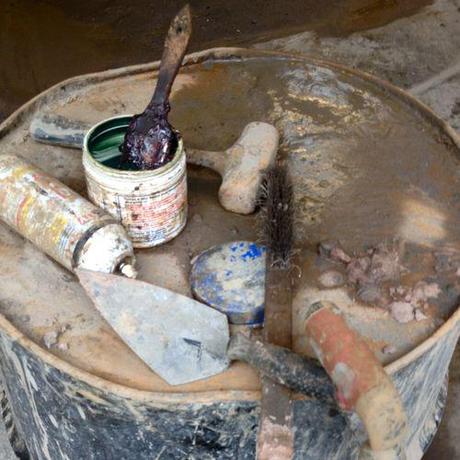 and the still life on top of the oil can. None of the colors above have been tweaked.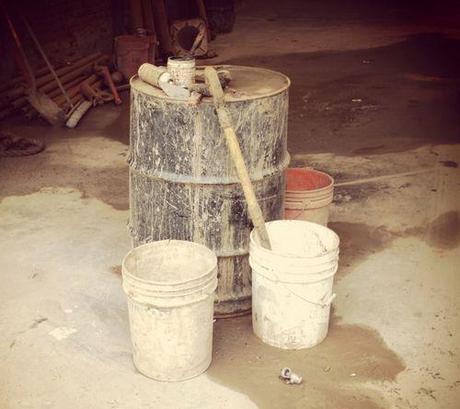 Now the Instagram version. How filters alter everything.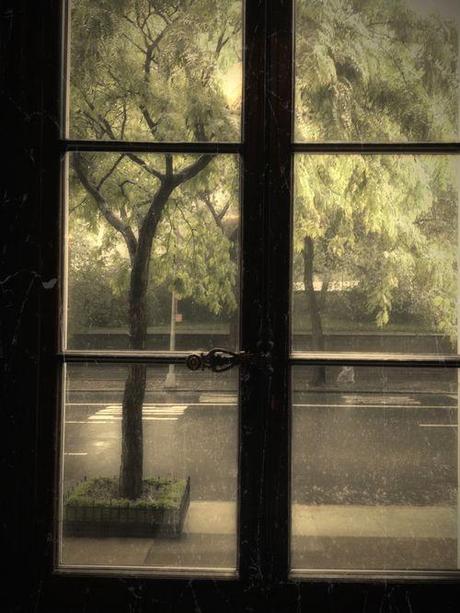 Later in the day at the Neue Galerie it pelted with rain, and it was good to be inside. Sepia tends to make things look a bit distant and sweet. I remember Edmund de Waal saying he didn't want to write a 'sepia saga' --where the past is oddly sanitized.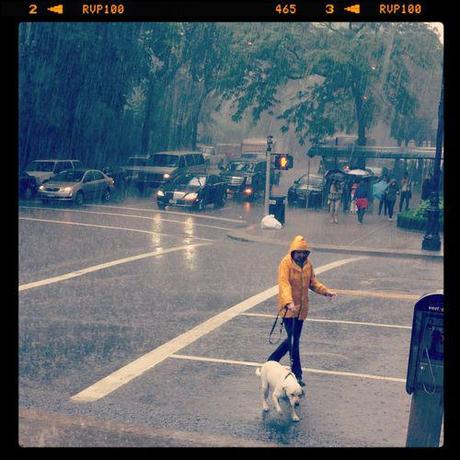 How the rain came down! Anyhow, in spite of all the excitement about the Klimt exhibition, my day was made by the discovery of the work of Heinrich Kuhn.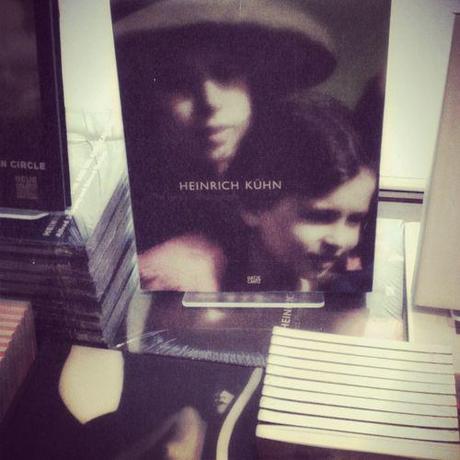 I had never heard of him before and am now utterly and completely smitten. He is the most painterly of photographers. Wonderful.