Last January 29th, one of the most popular beauty and mommy YouTubers had another Meet and Greet here in Manila - Judy Travis, best known as ItsJudyTime / ItsJudysLife | ItsMommysLife in her 3 YouTube channels. It was such an unforgettable day for me to see her in flesh (finally) together with her husband Benji and of course the baby bears, Julianna Bear, and the twins Miya and Keira Bear.
Here are some photos during the event. I also vlogged and covered the important parts of the meet-up and after party.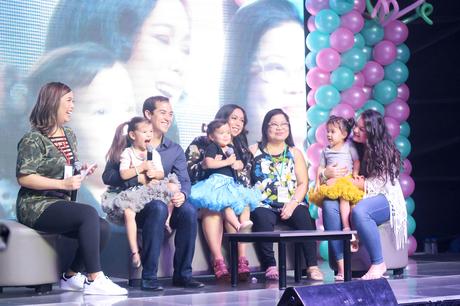 Julianna, Miya, and Keira bear sang and danced for us! Watch in the vlog!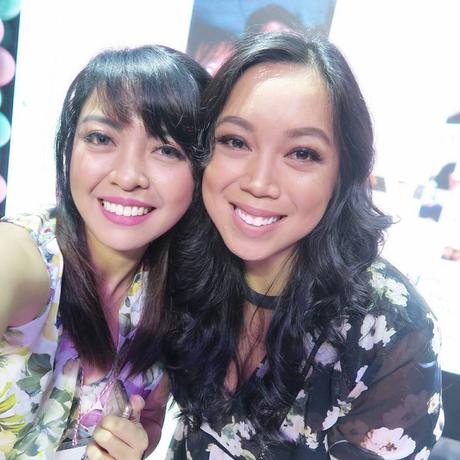 Selfie with Judy! I can't forget how she complimented my floral blouse 🙂
She's so sweet!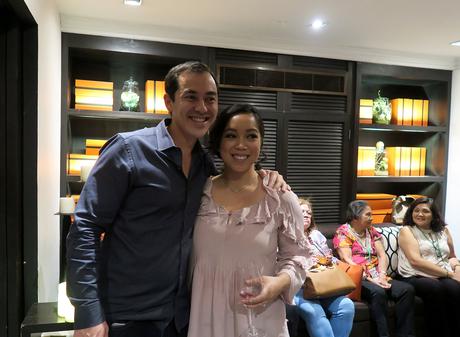 Benji and Judy Travis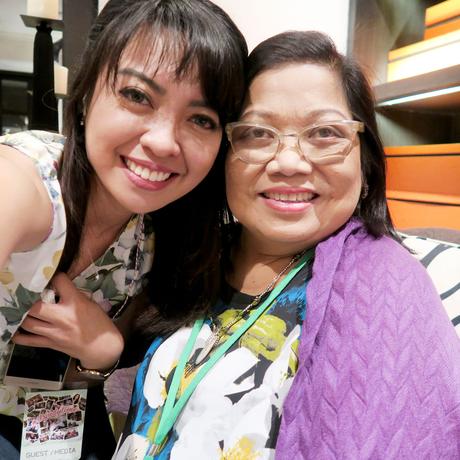 Selfie with Mama Nini!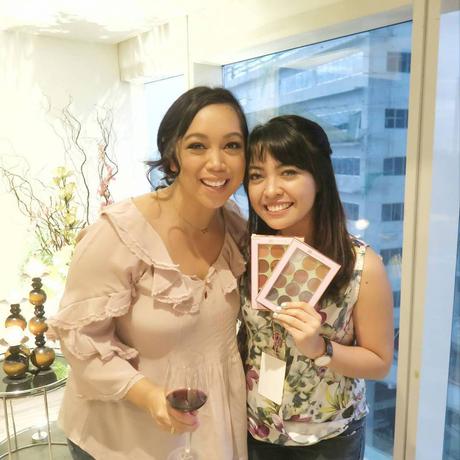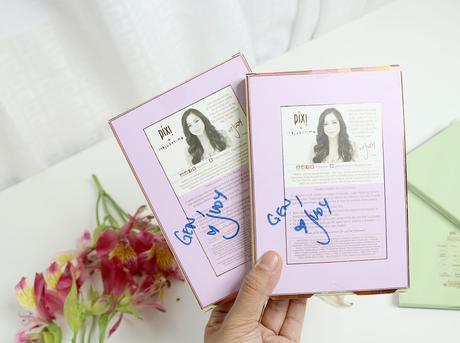 I'm very happy, I got my palettes signed by Judy!!! I was supposed to have her signature at the back of each palette itself but we used a pentel pen, it may fade or got erased so I just have her signed the back of the box.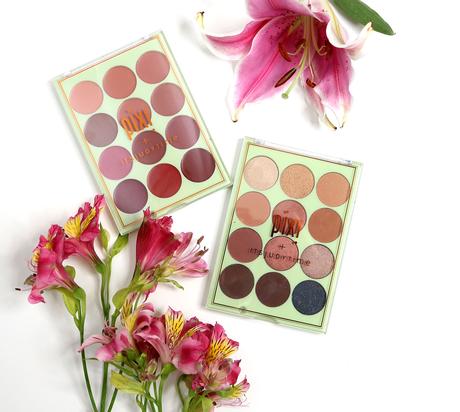 Pixi + ItsJudyTime "Get The Look " Palettes
Available at
Packaging
I love the clear lid and the mint color of the palatte, very "Pixi. It also makes it easier to decide on the colors that you want to use since you can see them without opening the palette. They feel and look sturdy too. The detachable mirror is nice so you can put it wherever you want.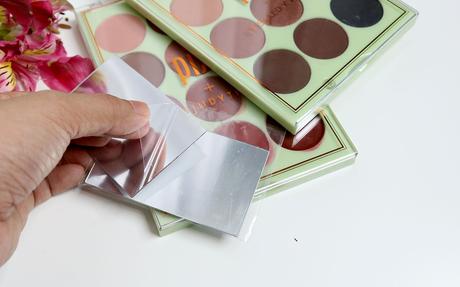 It comes with a detachable mirror for custom placement. I put mine at the back of the palette so I can still see all the colors even if the palette is closed. You can put it on the lid if you want.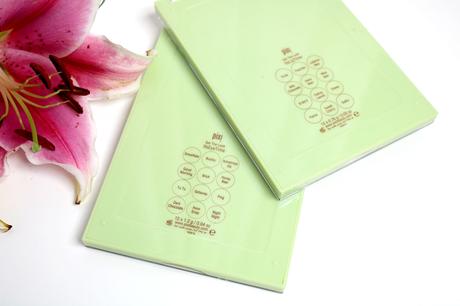 You can find the names of each shade at the back of palette. These names are personally picked by Judy so you can see there some words which might be familiar to you if you're also a fan of her video and vlogs like Ta-da, Miya Bear, Keira Bear, Julianna Bear, Aww Snap, and more!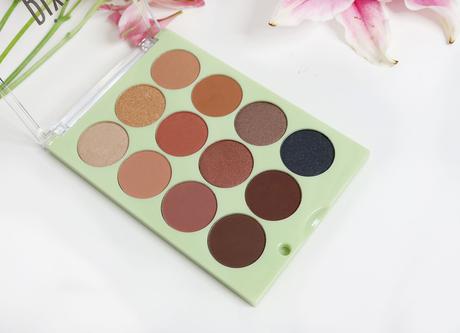 Pixi + ItsJudyTime "Get The Look" ItsEyeTime Palette
P1,495.00 |Glamourbox
"Look gorgeous and glam from day to night with these 12 super silky shadows by youtube guru Judy of itsjudytime. Define and enhance those peepers with this portable palette with wearable, blendable shades for any occasion."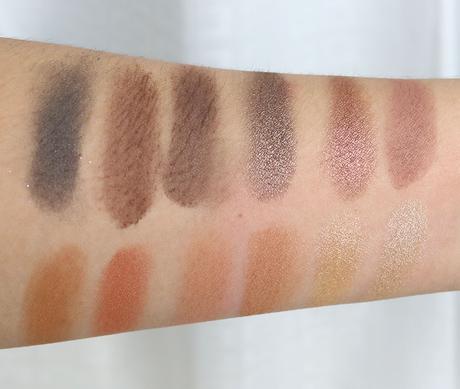 Top (L - R) : Dark Chocolate, Aww Snap, Night Night, Tutu, Getaway, Ping
Bottom (L - R) : Good Morning, Brick, Honey Bear, Snowflake, Bubbly, Itsmommyslife
The 12 warm eyeshadow colors range from light to dark, useful from day to night look and can work on all skin tones but I personally think they look best on medium - deeper skin tones. It's also complete with matte, satin, and frosted colors. Texture is buttery-soft, it feels nice to swirl your fingers on each color. There's very minimal fall off, just tap your brushes before you apply on your lid and you're good. All the colors are easy to apply and blend despite being pigmented. You'll also get a great amount of product on each pan. They're quite bigger than single shadows of MAC or Makeup Geek.
I love all the shades but my top 3 favorites are: Tutu, Getaway, and Honey Bear.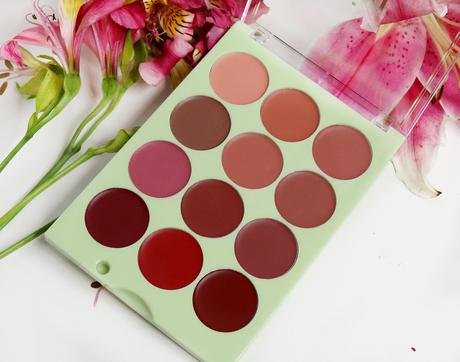 Pixi + ItsJudyTime "Get The Look" ItsLipTime Palette
P1,495.00 |Glamourbox
"Get lippie with these fab selection of lip cremes in wearable, super flattering shades by youtube guru Judy of itsjudytime. Hydrating and pigmented colors can be easily applied with just your finger. Wear it on its own or mix and match to whatever shade you're into!"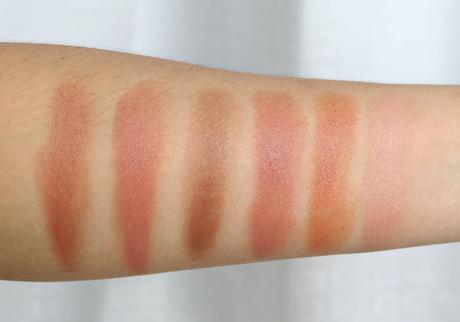 (L - R) : Milk Chocolate, Keira Bear, Miya Bear, Ta-da, Peaches, Julianna Bear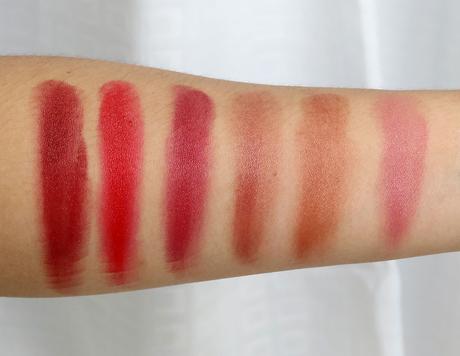 (L - R) : Fierce, Sweet Cherry, Sultry, B did it, Falling Leaves, Chewy
Same with the ItsEyeTime palette, ItsLipTime consists of 12 gorgeous lipstick shades from peach, to pinks, and reds. They are all mattes but don't feel heavy nor drying on the lips. Of course you should begin with smooth, exfoliated lips because if you apply any lipstick or lip product on a chapped lips, it will look bad. Best applied using your fingers. The natural heat of your fingers will warm up the color, this is common for lippies in a palette, different for the tube lipsticks that we are used to. Just swirl your fingers on the product until you get enough amount and press it on your lips. I find the colors pigmented so I just put 2x layers (like swiping a tube of lipstick twice). You will not notice the scent of the product unless you sniff the palette closely. As for the longevity, it fades a little overtime about 4 - 6 hours, but stays on my lips until I eat oily food. Retouch can be tricky for this since the palette is huge to put in your daily purse.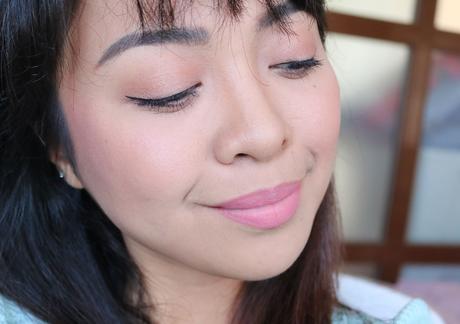 Here I used Honey Bear, Good Morning, and ItsMommysLife on my eyes. For my lips I'm wearing Chewy, it's my go-to shade so far. I've been using both palettes straight for two weeks now when I'm attending events. The mixing of colors of both eyeshadows and lipsticks is endless. I'll be updating this post with lip swatches and eyes makeup looks.
Overall, both palettes work for me. I've seen some video reviews where they didn't like the ItsLipTime that's why I really tested it out countless times to provide my honest review and for me, it works. The color payoff is nice whether I swatch it on my arms or lips. At first 1,495 is quite steep but if you think about it, you'll have 12 colors in one palette, with a decent amount of product in each pan, then it's worth it. If you only opt to purchase just one, I suggest you go for the ItsEyeTime but if you have extra, go purchase both. My only concern with the ItsLipTime palette is since it's huge, it cannot fit a small bag, hence retouching is a no-no for this. Pixi products are paraben-free and not tested on animals.
You can get both palettes and other Pixi Beauty products at Glamourbox PH.
So what do you think of the palettes? Were you able to grab one? Let me know your experience with the product in the comments below.
Disclosure: Pixi Beauty PH and Glamourbox PH invited me to the ItsJudyTime meet & greet and palette launch in Manila. Included in the PR kit are both palettes. I'm not paid nor required to do a review. All my opinions and experiences stated in this post are solely my own and 100% unbiased. I only support brands and products that I believe in. For more info, you can visit my Disclaimer & Disclosure Policy.