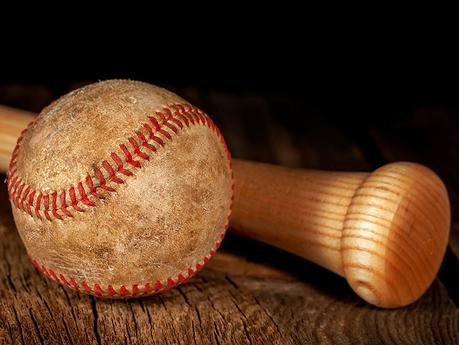 It's baseball season
For my mom, and many others in the country, 2020 was a living hell. Watching my dad slowly decline and eventually passing away. Covid took it's toll on a lot of us and things we love. Including baseball.
Every year, for a lot of years, my parents went to the Arizona Diamondbacks home opening game. For the last few years they haven't been able to go because of my dad's failing health and mobility. Last year my mom and I were talking about a future without my dad and I made her a promise, If it turned out to be just the 2 of us come baseball season, I would take her to opening day, and I did.
My mom has been a baseball fan her whole life. Going to Dodger games with her dad when she was a kid. The when I was a kid we went to Angels games and later Padre games.
A few years ago, we were leaving a Diamondbacks game and we ran into Joe Garagiola Sr. Well that made my mom's day. She got to meet her hero. Do you think anyone of us took any pictures? Nope! This past Friday was the season home opener and guess who we ran into….Joe Garagiola Jr. Sr passed away a few years ago. I told my mom she HAD to talk to him. So she got up the nerve and told him the story of meeting his dad, her hero.
This time we got the evidence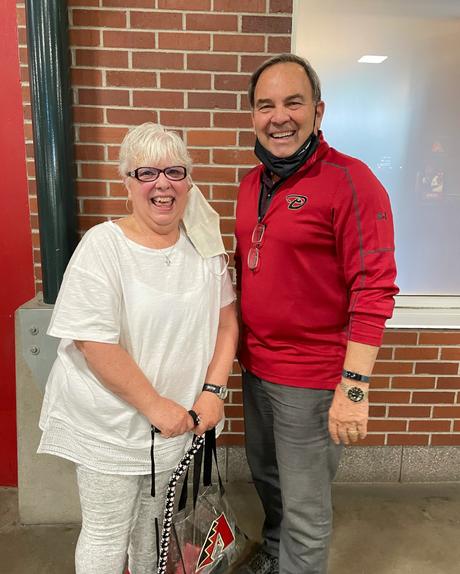 Is she cute or what!!