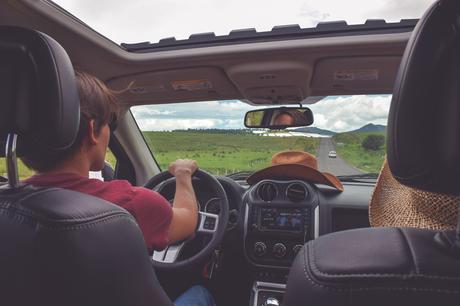 The UK appears to be on track for a baby boom, with hundreds of thousands of families booking pre-natal appointments at the outset of 2021. Having a child is a wondrous occasion, and there are so many things to think about in the 9 months before you greet the newest member of your family into the world. Between sorting out a nursery, buying up supplies, planning out your leave from work and even getting your house renovated in time to accommodate an extra body, it can feel overwhelming to prepare for. Which is why this piece is here to remind you that your car will need the same treatment. From driving to the hospital to bringing back a bundle of joy, your vehicle needs to be prepared – and proofed – for new life; here are some basic tips for bringing your car up to scratch in time for a new baby.
Pick Out a Baby Car Seat
A booster seat should be the first purchase you make in preparation for receiving your new child. Choosing a car seat can be a difficult process, especially if you've never had a child before. Consider the type of car you have, and which kinds of seat will fit. Also consider whether or not to go for a hybrid, multi-use solution which can double as a pram – a space-saving measure that returns the precious boot space a pram takes up, but also a potentially expensive alternative.
Give Your Car a Service
It's especially important that your car is in good order ahead of your baby's due date, lest something go wrong on the way to the hospital. Check your car tyres for tread wear or evidence of underinflation, and make sure your engine oil is topped up. Check your brakes and brake fluid, and listen out for any unusual noises while you're driving. If in doubt, take your car in for a full service and make sure that everything is running well ahead of time.
Shade the Windows
An easily overlooked babyproofing measure for your car is the installation of sunshades in the rear windows. It is crucial that your baby is kept out of direct sunlight, at least for the first 6 months of their life. This is because their skin does not have enough melanin to block out harmful UV rays, which can cause serious sun damage to under-protected skin. A secondary benefit of sunshades is that they keep direct heat away from your baby, reducing the risk of dehydration and heat exhaustion.
Create a Care Package
Put a utility hamper together for your car, full of useful items ranging from non-essential to emergency. This hamper should include blankets to help regulate your new child's temperature; in the colder months, your car can take time to warm up, making blankets extremely useful for keeping your baby warm. The hamper should also include a high SPF suncream. Despite the sunshades on your windows, UV rays can still make their way to your baby via the rear windscreen and sunroof – even the winter sun can cause sun damage. Sunscreen in the car will ensure you can keep your child protected.