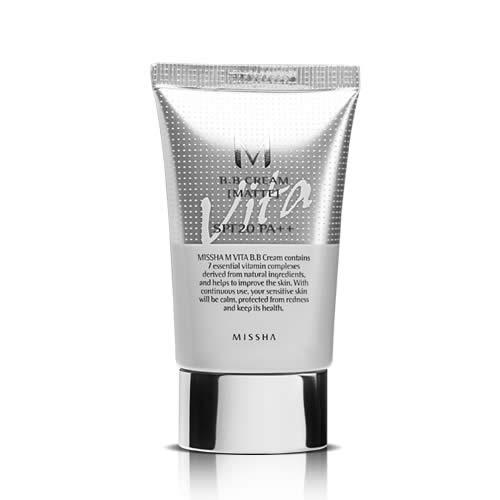 This is my 3rd BB Cream, and I totally love it! My first BB cream was BRTC Blemish Recover Balm, which I've used for 3 years, but I felt that it's time to try something new. I searched the internet and compared the most popular brands of BB creams. Finally, I decided to try Missha, so I sent them an SMS regarding what product would best suite my skin. They recommended Missha M Vita Matte BB cream, as it is water based, suitable for oily and sensitive skin.
I wanted to purchase the 20ml bottle to see if it will suit my skin. But unfortunately they only had the 50ml bottle that costs P1,500, so I really thought hard whether to purchase it or not because I'm unsure if it would suite my skin, otherwise my money would go to waste.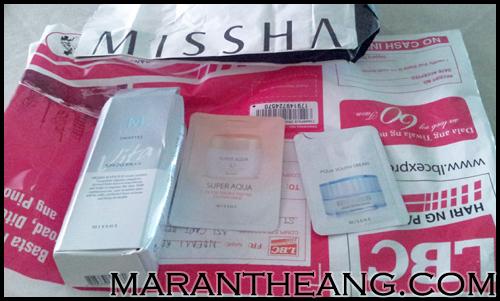 I decided to take the risk and purchased the 50ml bottle. I received my package the next day — Fast shipping! My order was shipped after I made my payment around 5:00PM. Oh, and did I mention that they offered to ship it to me for free, since I'm a first time customer? I also received two samples: Super Aqua Oxygen Mask and Aqua Youth Cream.
Missha M Vita BB Cream comes in Silver(Matte) and Gold(Moisture) packaging: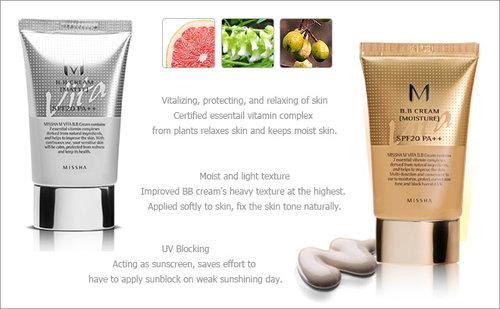 Missha M Vita Matte is suitable for oily-skin. It is formulated with Grapefruit Extract, Sophora Angustifolia Root Extract, and Anti Shadow Complex, soothing troubled skin. It also has Jewelry Complex which makes the skin bright.
Missha M Vita Moisture is suitable for dry to normal skin. It has ATC Complex that protects the skin from both UVB and UVA.
Both contain Nano Vita Complex with 7 essential vitamins (Vitamin B3, B5, C, E, F, H, Q), to enhance skin's vitality.
It only comes in ONE SHADE, but it's suitable for all skin tones. Don't worry, it will blend after several minutes, trust me.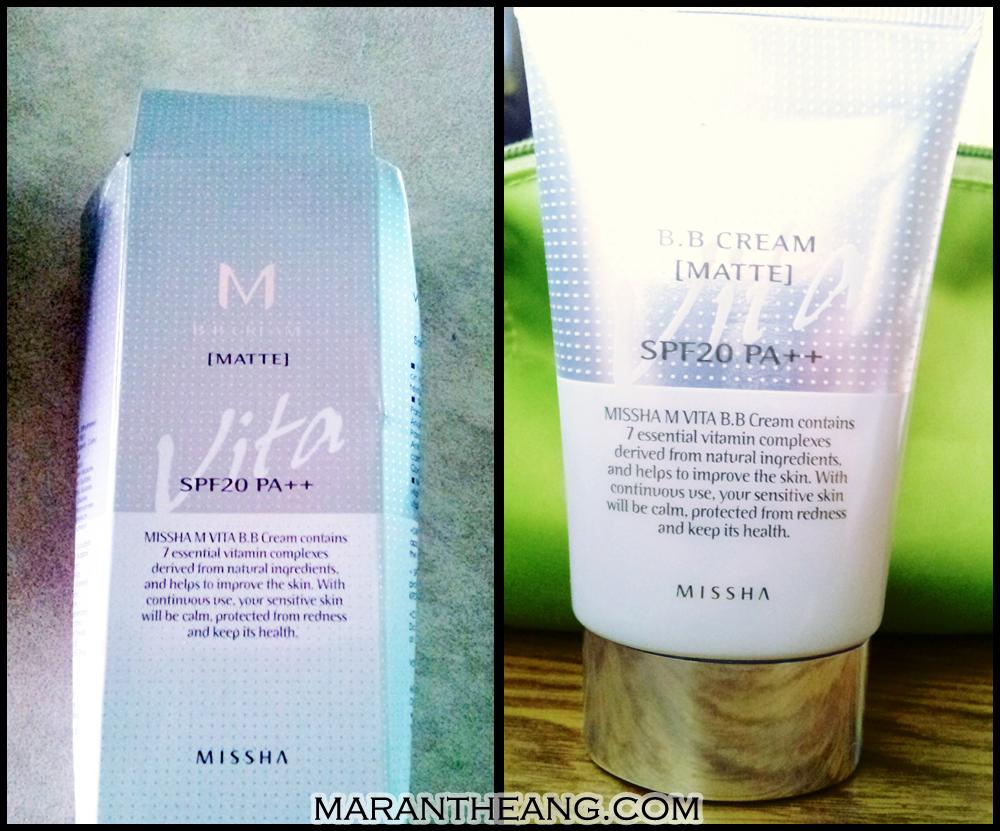 I absolutely love the packaging — it feels premium! Good thing it's a squeeze bottle; you can squeeze as much or as little out as you need. I also saw a Pump Type available on eBay (international).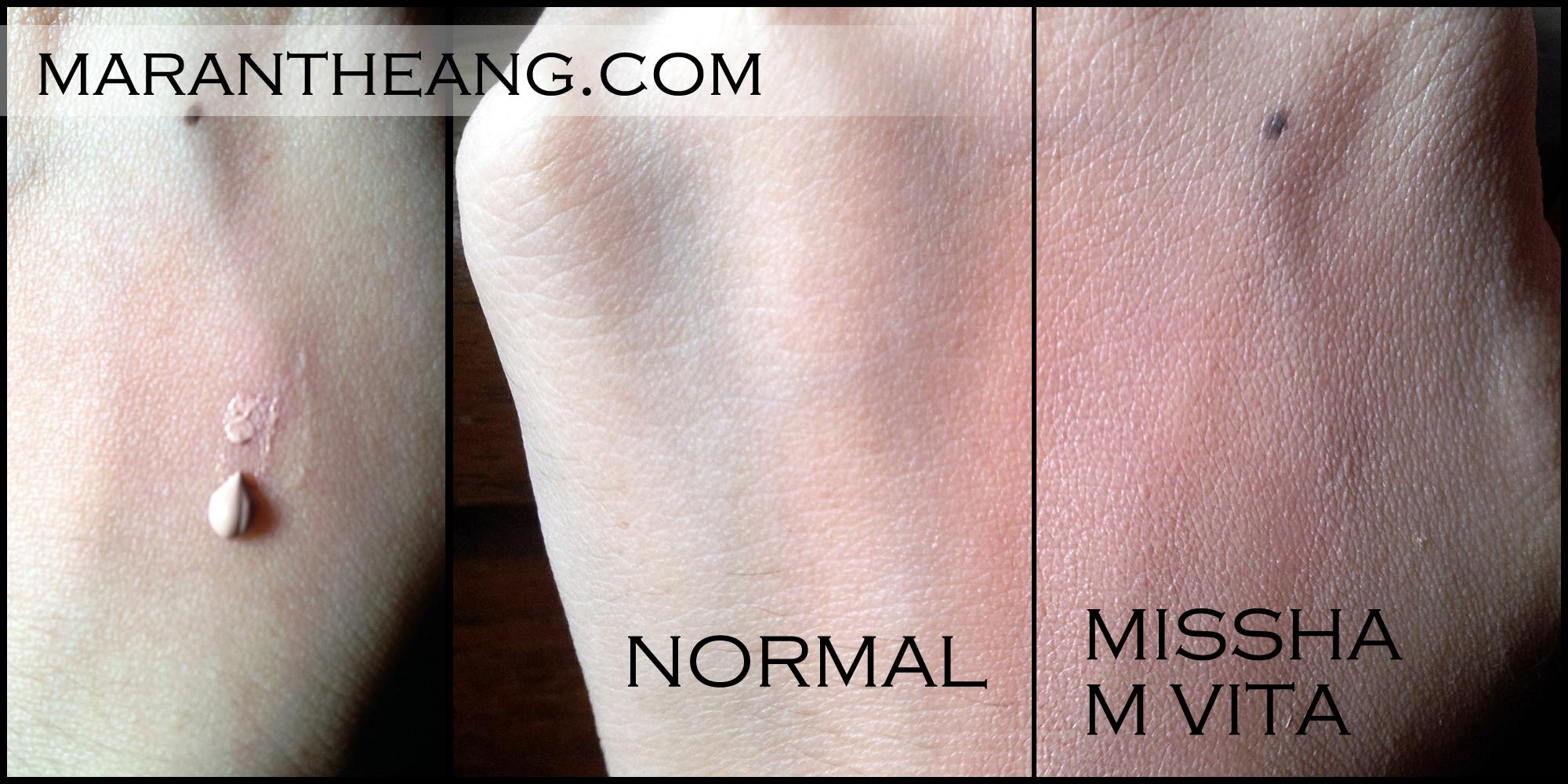 I've been using it for more than 2 months now. The texture and coverage is a bit thicker than BRTC Blemish Recover Balm. Still, it evens out my skin tone and makes my blemishes less noticeable. After blending the BB cream into my face, it gave a little dewy finish. I tried wearing only the bb cream for a whole day, and it didn't feel heavy despite being thicker than my BRTC. For me, oil control is also better than my BRTC.
It has a slight scent that smells really nice, but will go away in a few minutes after application.
It's a bit expensive than my BRTC, but it's totally worth every cent.
Also, just like my BRTC, after using it for some time it made my blemishes lighter each week.
I'll totally buy this again! For those who aren't sure whether this product will suite your skin, I suggest you to try the 20ml bottle first — you might want to try searching at eBay.
Summary
Packaging





Oil Control





Coverage





Texture





Value





Overall





Pros: SPF 20. Nano Vita Complex with 7 essential vitamins (Vitamin B3, B5, C, E, F, H, Q). Lasts all day. Smells nice. Lightened my blemishes in less than 2 weeks. No breakouts. Smells really nice. Premium packaging.
Cons: Limited to one shade. Expensive.
Suitable for: Oily skin. But other skin types may try it.
Where to buy: Missha Philippines (Facebook)
Price: PhP1,500 (50ml)