I'm having a hard time finding a good collage-making app for my Macbook that isn't so restricting with photo sizes. Anyone have any suggestions? I have to crop half my photos to make them work with the templates. I'm currently using Fotor. Help?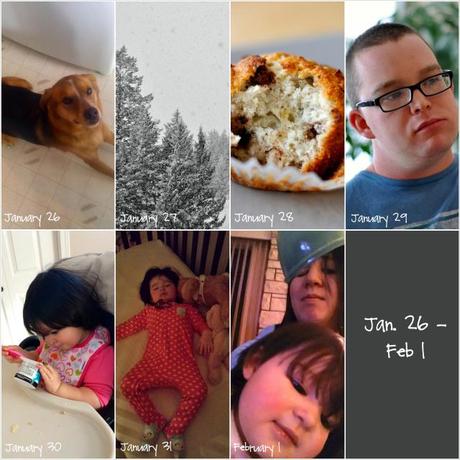 January 26: Checking in on this guy. (My dad's dog, Kobie)
January 27: Banana chocolate chip muffins. Yum!
January 28: Snowfall.
(Okay, I got January 27 & 28 mixed up. Switch those dates around!)
January 29: I'm a lucky lady to be married to this guy! (And very rarely does he pose for a photo for me.)
January 30: Yogurt eating requires serious concentration.
January 31: One of my favorite parts of the day is actually tucking her in. I love seeing what position she falls asleep in. Tonight, Lovey Bear and Bella Bunny needed a snuggle.
(Ugh, clearly I wasn't awake while putting that collage together, because January 30 & 31 are backwards too.)
February 1: Isla thought I needed a hat to wear before we started taking selfies.