Did you know that 1 in 8 children suffer permanent hearing damage after exposure to loud noises?
I certainly didn't, and I have to admit - when we've visited fireworks displays and fairs in the past, I haven't always used ear protection for the children. Reading the above statistic makes me realize that I could have done damage to their hearing without even realising, which I'm sure you'll agree is a scary thought.
Last Bonfire night, my eldest told me himself that he didn't like the loud noises at firework displays and asked if he could have some ear defenders - I purchased some for him and Noah, but I couldn't find them to fit our youngest baby and none of the ones I tried were easy to keep on him.
Since then, I've discovered the Alpine Muffy Baby ear muffs - they are designed with young children in mind and use a headband that is both comfortable and easy to adjust, but also secure enough to stay on your baby too. Each pack also comes with a Protect & Go storage bag to keep them clean and hygienic too.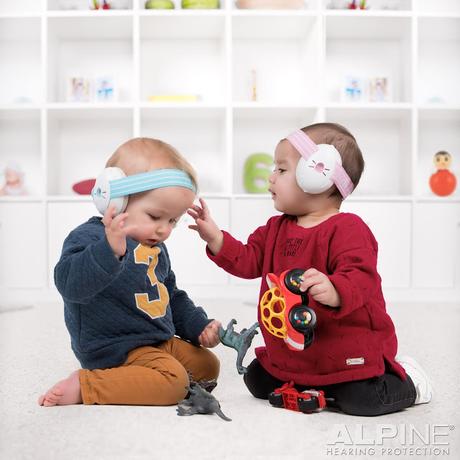 Muffy Baby ear muffs are suitable for children aged 3 months - 36 months, and are easily adjustable to enable them to grow with your child giving you maximum value for money. They're comfortable and don't put pressure onto the head, contain no metal parts and are the only safe CE-certified baby ear muff in Europe.
With festival season approaching, Muffy Baby earmuffs could be an invaluable purchase to protect your little ones hearing leaving you to enjoy the show without having to worry.
Did You Know?
The music at an average festival or concert can damage your hearing within just 5 minutes!

Once you notice you've suffered hearing damage, it's too late. Hearing loss or tinnitus is irreversible.

The assumption that earplugs take away the music experience is a thing of the past. Nowadays, there are reusable high-fidelity filter earplugs that preserve the music while protecting your hearing.
As well as providing protection during loud events, the Muffy Baby earmuffs have other uses too - have you ever tried to get a baby to take a nap during a train journey or in a busy area? I have, and I can vouch for the fact that it's not easy!
 Using Muffy Baby ear muffs while out and about during nap times could be a real life saver, giving baby the chance to enjoy some peace & quiet while on the go and helping them to sleep more soundly.
To find out more about the Muffy Baby range please visit www.alpinehearingprotection.co.uk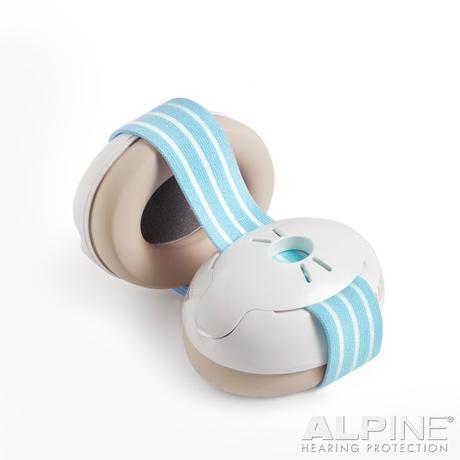 Competition
To be in with a chance of winning your own pair of Alpine Muffy Baby Ear Muffs, just complete the rafflecopter form below! (Open to UK residents only)
a Rafflecopter giveaway
If you enjoy my blog, please consider following me on Bloglovin'