It's that time of the year, pumpkins are on doorsteps, on tables as centerpieces, and just everywhere in between.  Personally, I love it.  Halloween is my favorite holiday of the year.  I love seeing the excitement in little kid's eyes, and I love all the "fall" that Halloween brings with it. 
With that said, it's time to talk about some pumpkin fun!  This past Sunday, Mom and I took Jenna to the pumpkin patch for her very first time! You want to know what's more exciting than that?!!  It was MY first time.  I've had pumpkins every year, but never went to a patch and got one.  Kind of weird since this is my favorite holiday and all, but it just never happened.  So I was just as excited as she was!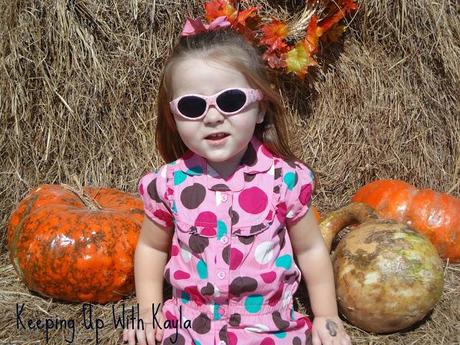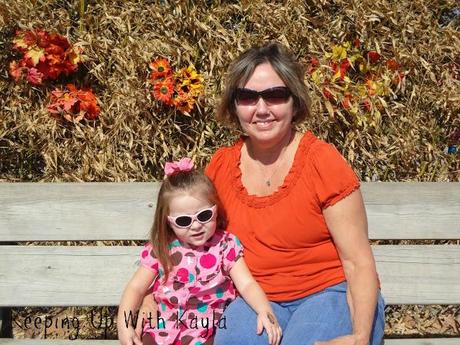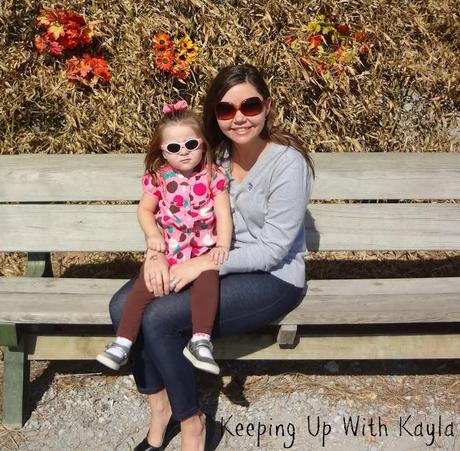 While we waited for a group to arrive, we played on the playground. 
Jenna-bugg loves a good playground and she was having a ball at this one!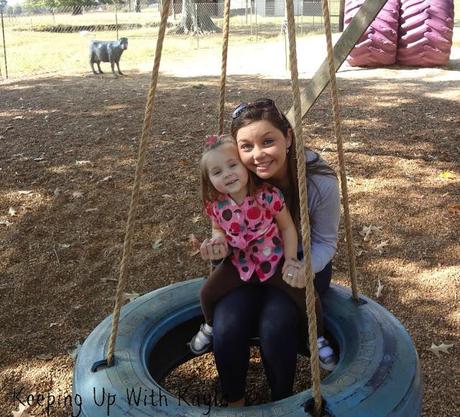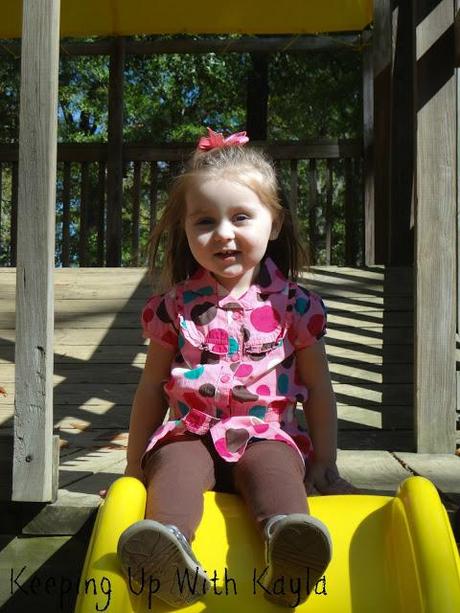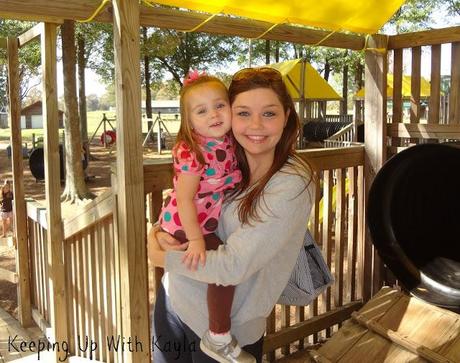 We also got to feed the goats while waiting.  She wasn't quite sure of this at first, but I got her some feed and she was excited to see how fast they would lick her hand and even suck on her finger!  OKAY, so was I.... sue me. :)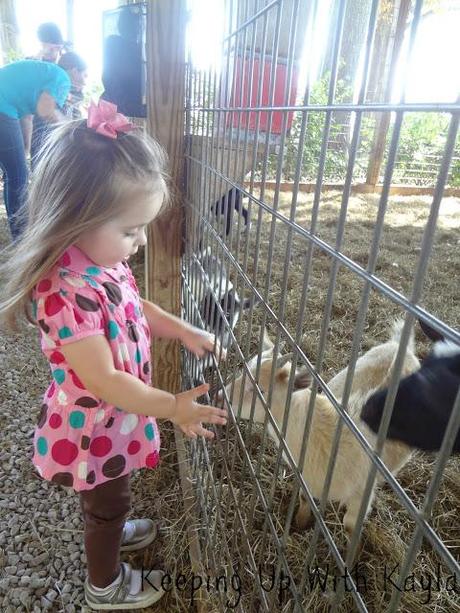 Then it was time to hit the patch, and boy was it fun!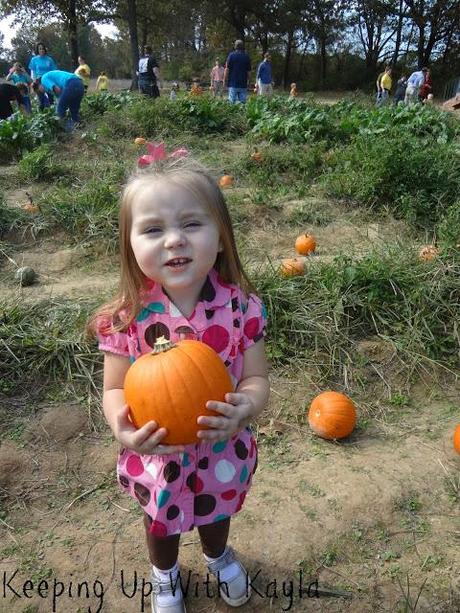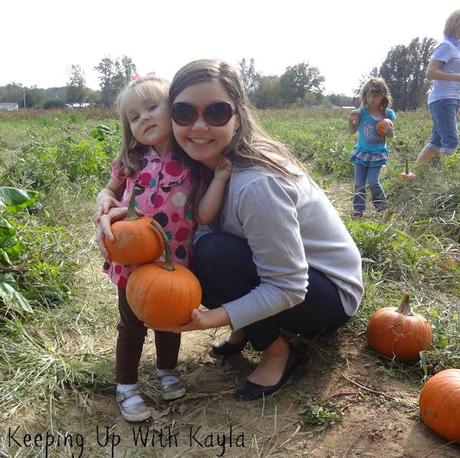 It was so much fun getting to see her little world light up, and be there to experience it with her and my mom.  Love these two ladies to pieces!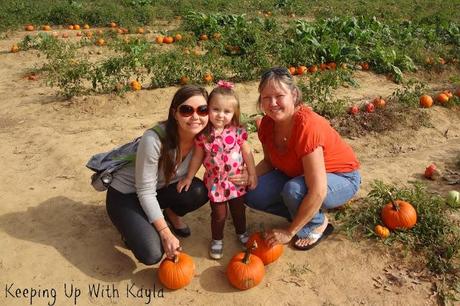 And I love, love, love this picture of the three of us! Definitely will be in a frame!
What a fun day we had at the Pumpkin Patch & I already can't wait until next year's adventure!
Jenna isn't the only one I've had fun with pumpkins with though!  Tuesday night, B and I went over to his sister's house and carved pumpkins with the boys.  I really do think I was as excited as them! 
Here's a few shots from the night...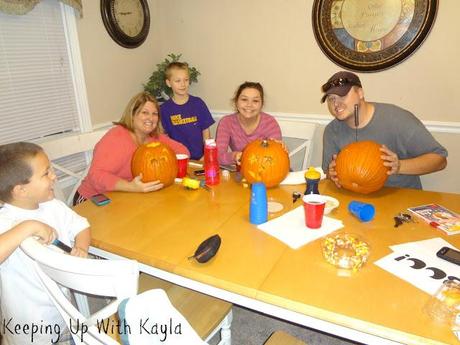 Donna, B, & Myself carving with some anxious boys looking on!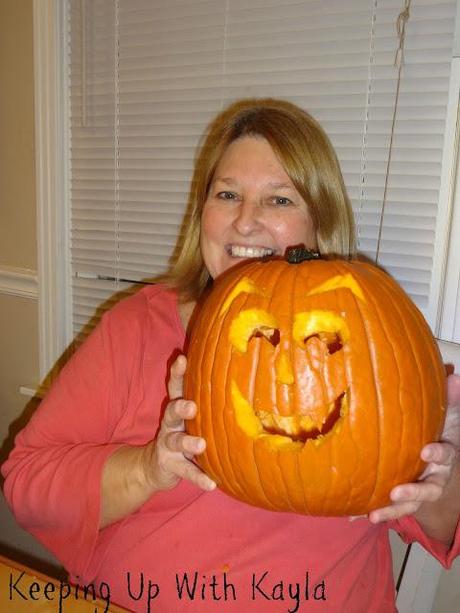 Donna and her "Baby Tooth" pumpkin! HA!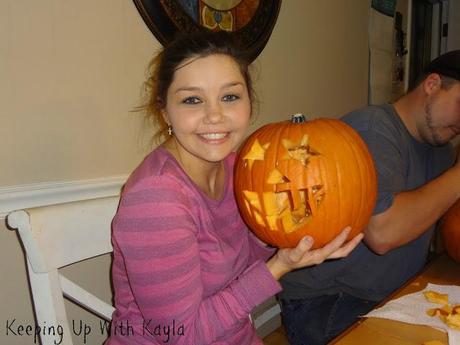 Myself & Mr. Buckteeth.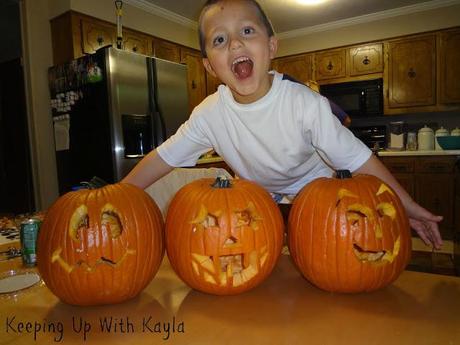 Bryce & his excitement! ha! Love this kid!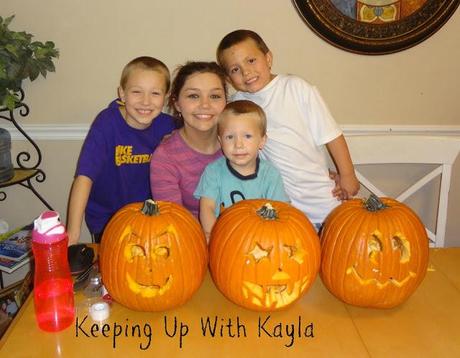 Me and the future nephews!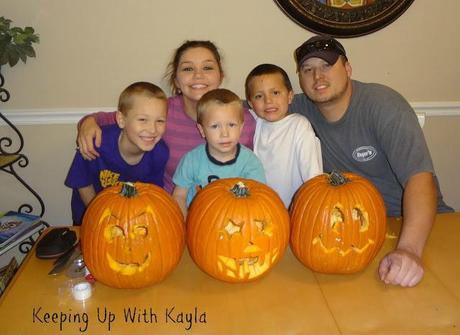 My man & I and our boys!

We had SUCH a good time picking faces, eating candy corn/cupcakes, and carving the pumpkins!  I love spending time with B's family so it was a wonderful night in my opinion!  Love the family I will one day marry into! :)
Hope you are all getting to enjoy some fabulous "PUMPKIN TIME" this season!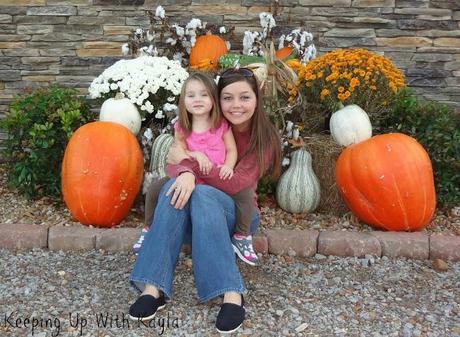 Love, love, love this little lady!

HAPPY FALL Y'ALL!