रात यों कहने लगा मुझसे गगन का चाँद। Raat Yun Kehne Laga Mujhse Gagan Ka Chand ( At Night Sky's Moon Thus Spoke To Me) - Ramdhari Singh 'Dinkar'
Nature made man but with evolution of man, he started challenging nature. As he understood the natural wonders, he started exploiting them by conquering these things in an unplanned way and endangering nature with dreams of destruction.
Ramdhari Singh 'Dinkar
' in this poem with a conversation with moon telling about this human trait. Human evolving each day and the day is not far that man would be at a place of God. He is suspicious of this uncontrolled growth and has doubts on its impact on sustainability of humans.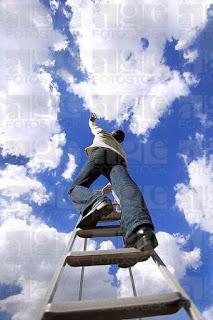 रात यों कहने लगा मुझसे गगन का चाँद,आदमी भी क्या अनोखा जीव है!उलझनें अपनी बनाकर आप ही फँसता,और फिर बेचैन हो जगता, न सोता है।
Raat yun kehne laga mujhse gagan ka chaandAadmi bhi kya anokha jeev hota haiUljhane apni banakar aap hi fanstaAur fir bechain ho jagta, na sota hai.
जानता है तू कि मैं कितना पुराना हूँ?मैं चुका हूँ देख मनु को जनमते-मरतेऔर लाखों बार तुझ-से पागलों को भीचाँदनी में बैठ स्वप्नों पर सही करते।
Jaanta hai tu ki main kitna purana hoonMain chuka hun dekh manu ko janamte-marteAur lakho baar tujh se pagalon ko bhiChandni mein baith swapno par sahi karte
.
आदमी का स्वप्न? है वह बुलबुला जल काआज उठता और कल फिर फूट जाता हैकिन्तु, फिर भी धन्य ठहरा आदमी ही तो?बुलबुलों से खेलता, कविता बनाता है।
Aadmi ka swapn hai? Hai wah bulbula jal kaAaj uthta aur kal fir foot jaaa haiKintu fir bhi dhanya, thahra aadmi hi toBulbulon se khelta, kavita banata hai.
मैं न बोला किन्तु मेरी रागिनी बोली,देख फिर से चाँद! मुझको जानता है तू?स्वप्न मेरे बुलबुले हैं? है यही पानी?आग को भी क्या नहीं पहचानता है तू?
Main na bola kintu meri ragini boliDekh fir se chaand! Mujhko jaanta hai tu?Swapn mere bulbule hain? Hai yahi paani?Aag ko bhi kya nahi pehchanta hai tu?
मैं न वह जो स्वप्न पर केवल सही करते,आग में उसको गला लोहा बनाता हूँ,और उस पर नींव रखता हूँ नये घर की,इस तरह दीवार फौलादी उठाता हूँ।
Main na wah jo swapn par kewal sahi karte.Aag mein usko gala loha banata hoonAur uspar neev rakhta hoon naye ghar kiIs tarah deewar fauladi uthata hoon.
मनु नहीं, मनु-पुत्र है यह सामने, जिसकीकल्पना की जीभ में भी धार होती है,वाण ही होते विचारों के नहीं केवल,स्वप्न के भी हाथ में तलवार होती है।
Manu nahin, manu putra hai yeh saamne, jiskiKalpana ki jeebh mein bhi dhaar hoti haiBaan hi hote vicharo ke nahin kewalSwapn ke bhi hath mein talwaar hoti hai.
स्वर्ग के सम्राट को जाकर खबर कर दे-रोज ही आकाश चढ़ते जा रहे हैं वे,रोकिये, जैसे बने इन स्वप्नवालों को,स्वर्ग की ही ओर बढ़ते आ रहे हैं वे।
Swarga ke samrat ko jakar khabar kar deRoz hi aakash chadte ja rahe hain veRokiye, jaise bane in swapnwalon ko,Swarg ki hi aur badhte aa rahe hain ve.

Translation
:
At night sky's moon thus spoke to me,
The man is also strange creature,
Fallen prey to self created complications,
And then restless, he neither sleeps nor awakens.
You know how old I am ?
I have seen the birth & death of man,
And millions of time crazy ones like you,
doing rigorous on dreams sitting in moonlight.
Man's dream? Is that bubble of water,
Which arises today and bursts tomorrow,
But, nevertheless a man is so blessed?
Creates poems by playing with bubbles.
I didn't say but my tonality said,
See the moon again. Do you  know me?
My dreams are bubbles? They are water?
Don't you recognize even the fire?
I am not the one who only do rigorous on dreams,
Cast it into Iron by melting in fire,
And on it keep the foundation of new house,
Like this erect a steely wall.
Not man, man's son is in front, whose
tongue of imagination is also edgy,
there are not only arrows of thoughts,
There is also a sword in hand of dream.
Go and inform the emperor of heaven,
they are climbing up the sky daily,
Stop, anyhow made these dreamers,
they are moving towards the heaven.